Growing a business is becoming harder in the modern world. The world is expanding, which means new entrepreneurs and small businesses are created every day. To keep up, you need to understand how you can utilize certain elements of your business for better growth. An underutilized element would be data.

 
Data can be collected from analytic tools, public sources, and even internal records. By collecting data and compiling reports, you have a lot of information that could help you increase the growth of your business. We take a closer look at how you can use data to grow your business in this post.

 
1. Find Web Pages That Do Not Convert
There are a few essential pages that your website needs – this includes an about us page, a services page, and a review of the products you offer. If you have a big website with multiple pages, it takes time to maintain every page. Finding pages that do not convert can be helpful.
It allows you to optimize those pages, to increase conversions.

 
Using data from tools like Google Analytics, you can find web pages that are gaining traffic but not giving you an increase in leads or sales. Analyze these pages and see what improvements can be made to get more visitors converted.

 
2. Identify Products And Services With The Most Potential
Some products and services your company offers will do better than others. Focusing more on your marketing budget on these products and services could help to give your business a much-needed boost in sales.

 
[caption id="attachment_3887" align="alignnone" width="2000"]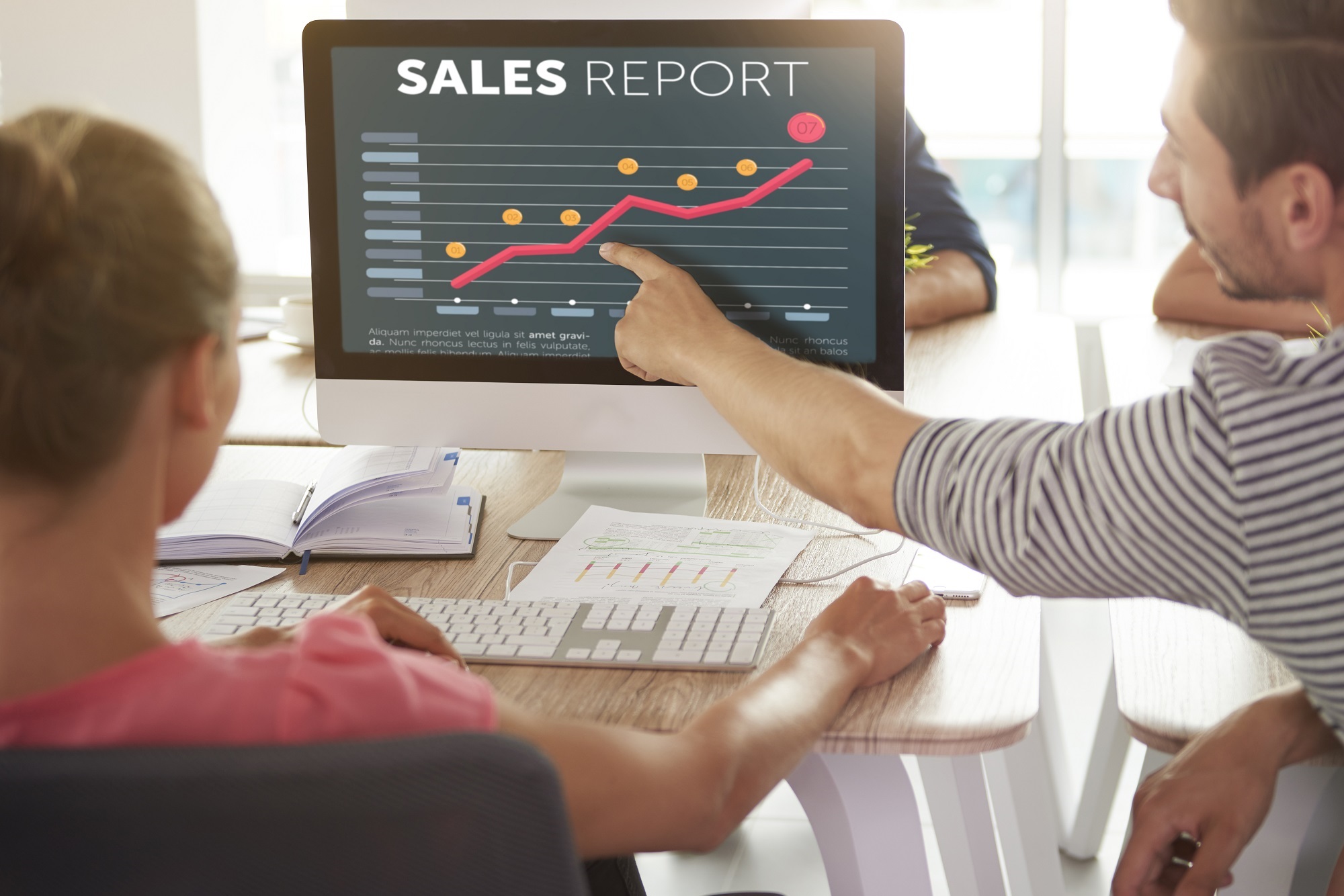 Man pointing at the chart[/caption]
By analyzing data collected from analytic tools, you can see which products are performing better. Once you recognize these, try to include them more in advertising material that you send out to customers. You should also focus on making these a part of online paid promotions that you run on platforms like Facebook Ads and Google Ads.
3. Identify The Ideal Demographics For Your Business
Data that you collect through your business management platform and your analytic tools will give you more insight into the ideal demographic you should target for your business.

 
The data will show you the average age and gender of your ideal customer. Other data can be displayed too, depending on what information you collect from customers. This could include specific areas that seem to be more interested in the products and services offered by your business.

 
Take advantage of this data when you set up targeted ad campaigns. It allows you to better target the ideal demographic that may show more interest in your business – providing an improvement in the CTR of your advertising campaigns.

 
4. Improves The Personalization Of Your Marketing Strategies
Personalization is considered a critical part of successful marketing today. Customers do not want to receive generic messages that hold no value to them. This will rather make you lose customers. Instead, you need to start thinking of ways to personalize the marketing strategies that you implement.

 
Using data, you can create appropriate personas based on information collected from customers. This allows you to determine how you should address customers, where you should target them, and what type of messages they are looking for from your business.

 
5. Opportunity To Lower Business Expenses
Every person wants to reduce its expenses and increase its revenue in turn. Data presents an opportunity for you to do just that.

 
There are several ways that using data may lead to a reduction in the expenses your business has. Consider a scenario where you are promoting a product that is not converting at all. Data can reveal this to you. Switching the budget to a product that is doing well could further increase its sales, and ensure you do not continue wasting money on the promotion of a product that is not selling.

 
6. Gain A Better Understanding Of Your Brand's Authority
With the high levels of competition your business is facing, you need to ensure you establish appropriate authority. Authority is a term used to describe how well your business is respected in its industry.

 
Data can show you what people are saying about your brand. If you find that people have doubts about your expertise, you can produce content to help show them that you are an expert at the services or products that you offer them. This is a great way to build more authority – and higher authority often means a brand will be able to grow faster and more successfully.

 
7. Provide Better Insight Into The Individual Customer
Every person is unique and has their own preferences, needs, and desires. With data on your side, you can analyze each customer – even using artificial intelligence if your list of customers is growing too much – and then develop a strategy to provide a more personalized experience to each person.

 
When you send out a marketing email, for example, the content in the email can be related to items or services the customer has purchased from your online store in the past. Show them related items or perhaps a product that would complete a "bundle."

 
8. Help Guide Your Marketing Decisions
Marketing decisions shape your business. Good marketing decisions result in higher profits and less unnecessary expenses. Make the wrong marketing decisions, and you sit with more expenses than profit.

 
With this in mind, you need to ensure you utilize all available resources to improve the outcome of your marketing decisions. Using analytic data, as well as information collected from clients, you can drive important marketing decisions, such as on which platforms to promote, what type of landing pages to develop, and more.

 
9. Offers An Opportunity To Improve Customer Service And Support
Every business owner knows that great customer service can really go a long way. If your customers are complaining, it is bad for business. Thus, you need to focus on keeping them happy.

 
By implementing surveys and looking at the current complaints and complements from customer support services offered, you can significantly improve the support you are offering your audience. This means customers will be happier – and a happier customer is more likely to return to you for more products or services.

 
10. Provides Data For Automating Certain Business Operations
Automation is a key element in running a business today. Several tools can automate the processes of your business – when operations are automated, it gives you more time to focus on the important stuff.

 
Artificial intelligence can be provided with data related to your customers – this, in turn, allows for certain operations to become automated. An example would be customer support. There are several AI-powered chatbots that can be used to deliver automated support to your customers. The customer will only be transferred to a real agent if necessary.

 
Conclusion
Data is one of the most valuable assets of your business, yet many companies tend to overlook the opportunity presented by data. We looked at how your business can take advantage of data as a way to experience more growth. From using the data to personalize marketing strategies to taking advantage of collected analytics to reduce overall business expenses, there are endless opportunities for business growth when using data.