Idea validation is defined as the process of testing and validating the idea before launching a product, service, website, logo, or anything else business-related. The whole purpose of idea validation is to make sure it has the potential to succeed in the market and generate a positive response from the target audience.
Business ideas are navigated toward branding, increasing sales, boosting revenue, and succeeding in the competitive market which is why validation is crucial. In this post, you're going to see six easy ways to validate the brand new business idea.
1 - Market validation
The first and most important thing to do to validate the new business idea is to carry out market validation. In other words, you need to determine whether there is a market for a product, service, or business in general. If the idea passes this first step, you can continue to the next points. Performing market validation is easy, just answer the following questions:
 - Is there a market for a product, service, or business?
 - If so, how big is the market?
 - Are there people who need a solution to the problem your business, service, or product will solve?
 - Are people willing to pay for that solution?
2 - Internal brainstorming
Brainstorm the business idea with the team, but also with potential clients or customers. After all, the best way to see how the target audience will respond to it is to ask them directly. The potential clients or customers depend on you, choose a few people to whom you will present a few business ideas regarding products and services. Ask them for honest feedback and use their responses to improve your idea. It's useful to send out a questionnaire to as many people as you want and present them with a list of questions that will help you get much-needed information to be used for improvement.
[caption id="attachment_3908" align="alignnone" width="2000"]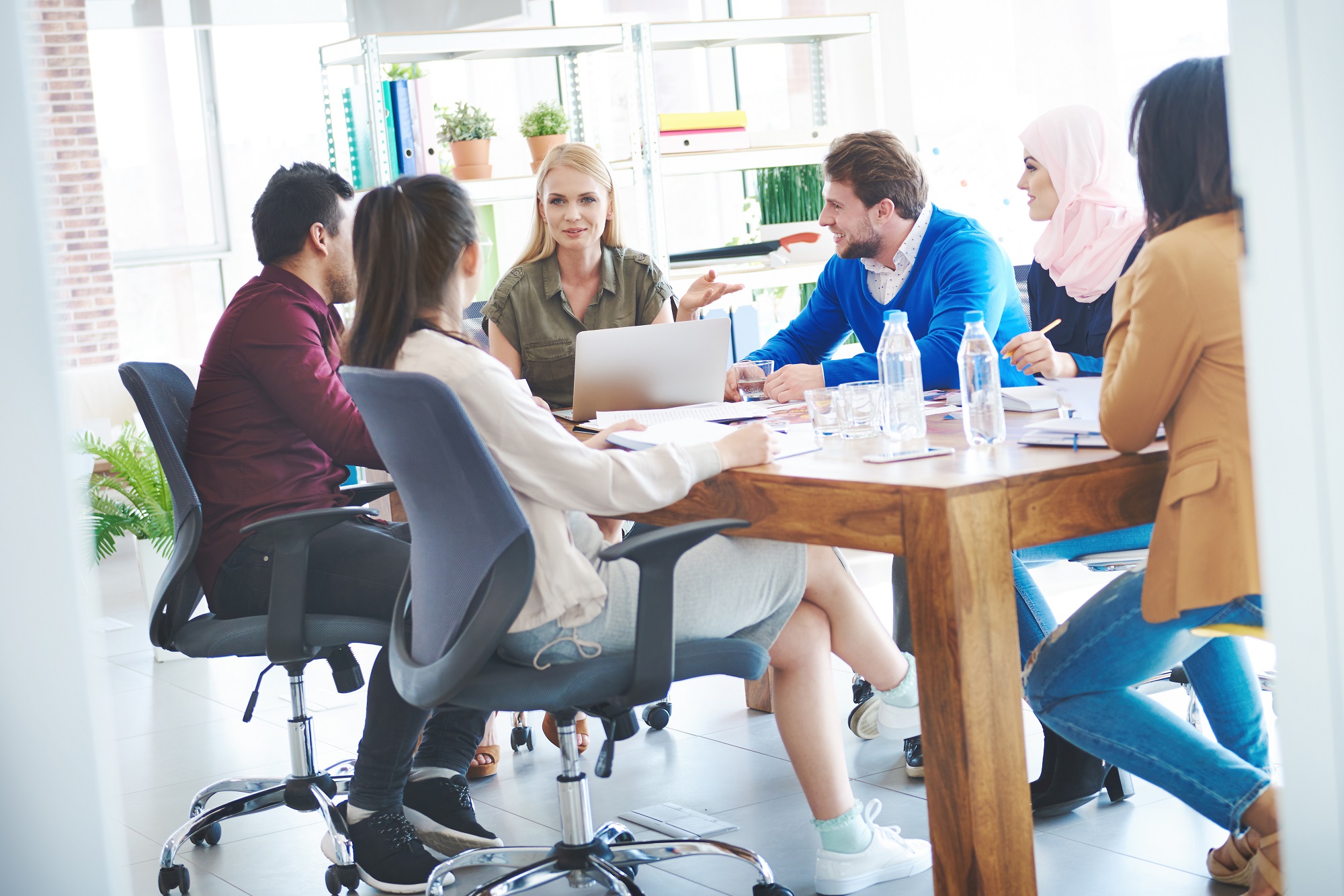 Group of people brainstorming[/caption]
3 - Carry out competitive analysis
Research can be a useful strategy to validate a business idea. Make sure to evaluate the market, find similar products and services, outweigh their strengths and weaknesses, and determine is there anything you can improve to generate positive feedback. Plus, exploring the current market helps mitigate the risk and boost confidence in the business idea before investing valuable time and money. Research competition to see how they presented their idea so you can stand out.

 
[caption id="attachment_3911" align="alignnone" width="2000"]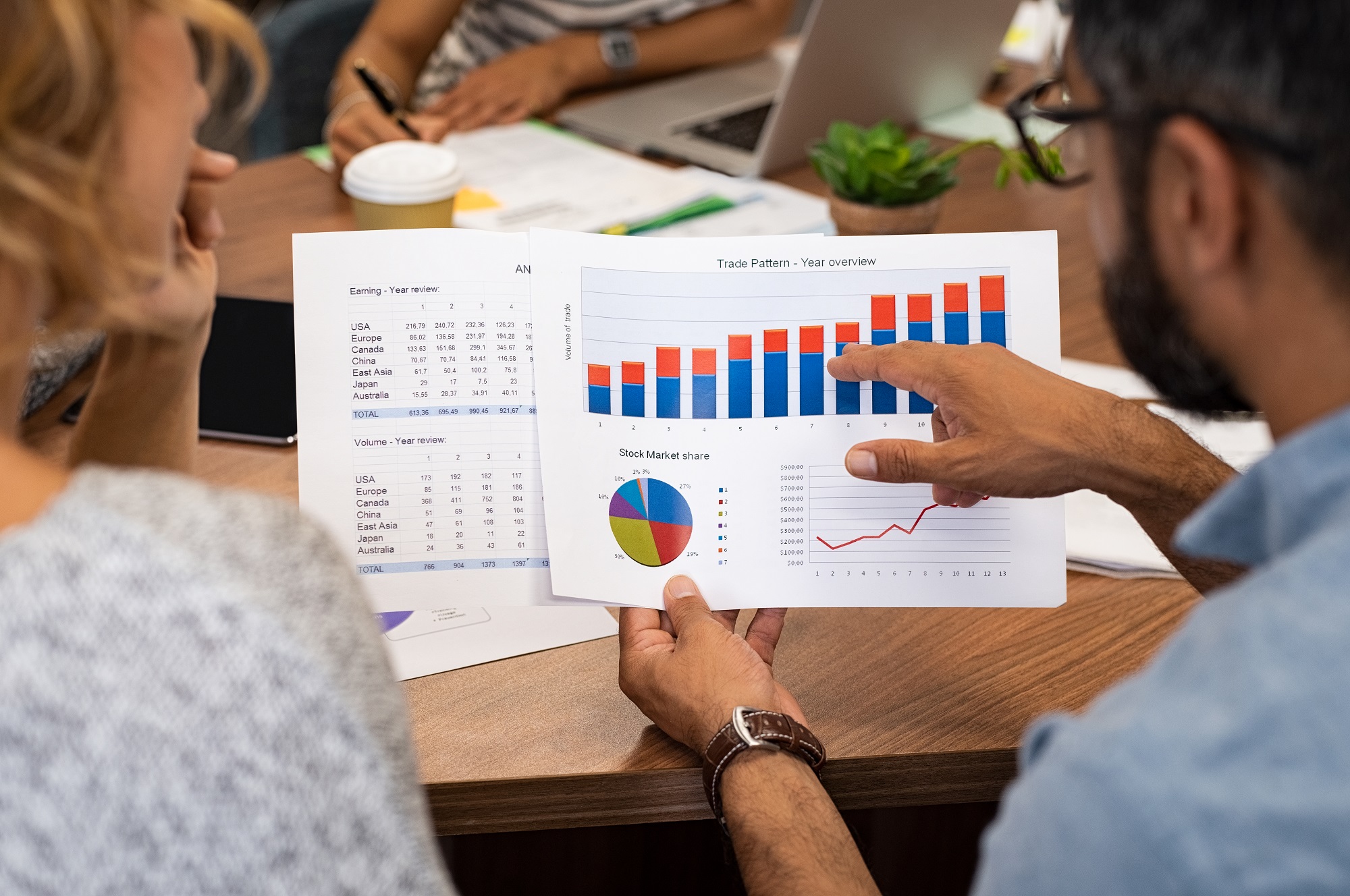 Businessman showing bar graph to businesswoman.[/caption]
4 - In-person interviews
Sending out questionnaires and business ideas to potential clients and customers is not always enough. You may want to consider in-person interviews whose objective is to check if the potential customers would be interested in your product, service, business. Be prepared that interviewers may not tell you exactly if they would buy or not. Your goal is to pay attention to everything they say and analyze their non-verbal communication. That way, you will be able to determine whether your business idea could have a chance or not.
5 - Crowdfunding
Crowdfunding platforms are an excellent way to carry out idea validation. People on those platforms support ideas, products, and services in which they believe. The level of support could indicate just how big the interest is for ideas you're offering.
6 - Sum it all up
Once you carry out market validation, research, interviews, crowdfunding, and other validation steps, it's time to sum it all up and decide whether your business idea could be a success or not. Be honest with your reviews because that way you can determine what to improve to get better results.
Conclusion
Business idea validation is an important process as it minimizes risks and saves time. Follow steps mentioned above and you'll know whether there is the interest of the target population for products or services (or any other idea) you're offering.
Also if you have a business or you are thinking of starting a business, reviews are important for your business growth. Reviews can improve your brand identity and your ranking on Google.  Previous research has shown that over 80% of consumers online will trust an online review like a personal recommendation. So consider signing up to RateUsOnline for free. RateUsOnline is a business directory and business information hub. RateUsOnline will also promote your service for free on our website and social media pages. All you need to do is sign up and gain positive reviews. For more information please contact us at info@rateusonline.com.