The statistics show us that  67% of business strategies fail due to bad execution. Many businesses don't have the proper mission and vision when they make various decisions. And even if they do, not everyone will value them.

 
Most companies base their decisions on solving short-term issues and don't focus on the bigger picture. This is a common misconception that hinders any chance for success. The idea is not to generate temporary but long-term and consistent success. Don't leave anything to luck or chance.

 
Every business needs a solid action plan to help them achieve their goals. Here are eight key factors for working out the best strategy for any kind of business.

 
 1. Have a Clear Vision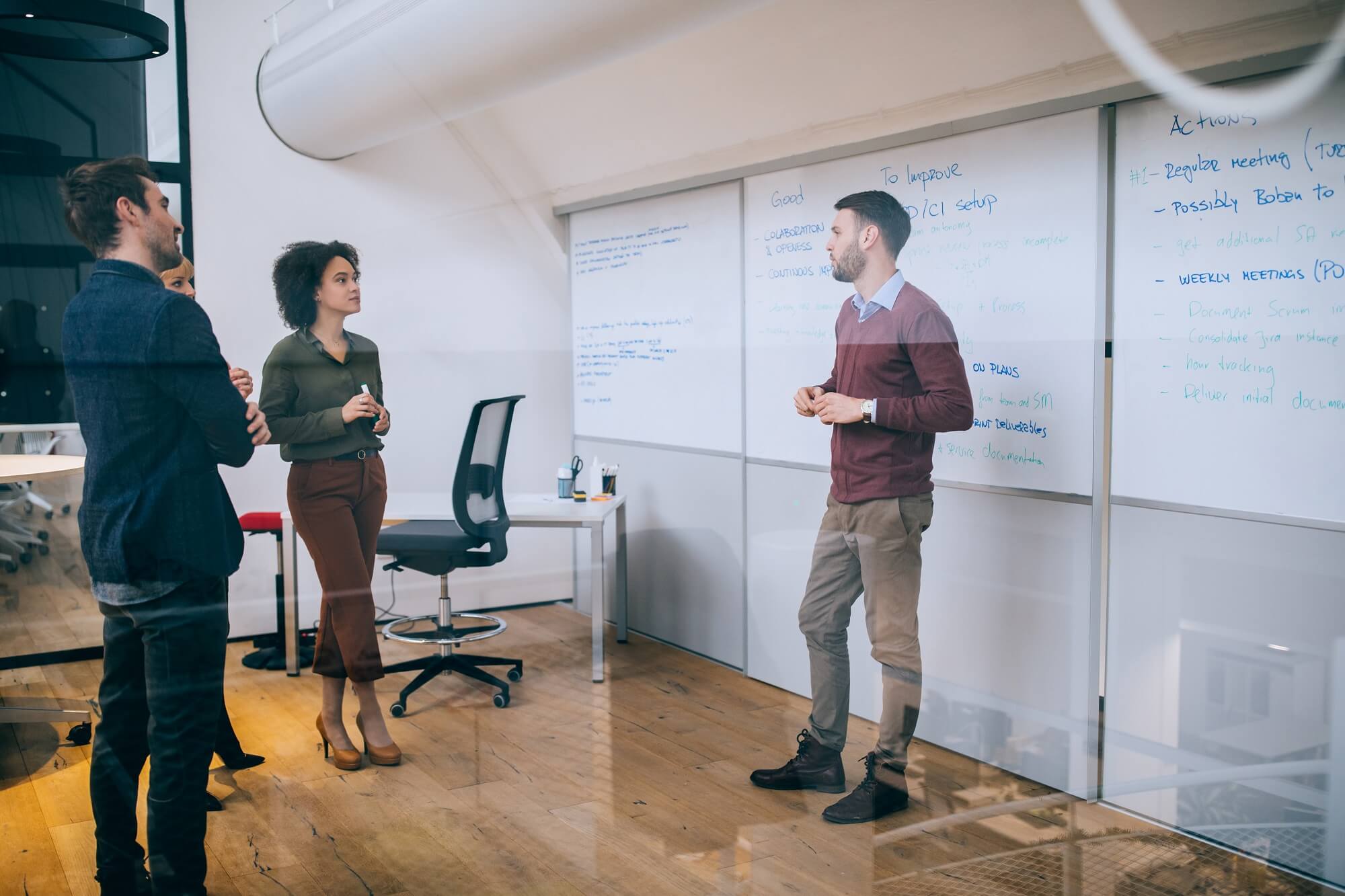 Every company should strive to achieve their goal. Vision gives employees a sense of direction and purpose. Better yet, it defines the goals. The vision is the basic guideline for making smart goals. It should be:
• Realistic
• Specific
• Doable
• Measurable
• Time-bound
According to research, companies that start planning their strategy early on are much better at establishing legitimacy. They have much more potential to get business partners, customers, and funding.

 
Another research states that businesses that start their planning process before advertising their company are less likely to fail. Therefore, creating a business strategy with a clear vision early on is the key to success.

 
Of course, these goals should be constantly reviewed to make sure they are applicable to a business. Without a vision, it's almost impossible to achieve long-term success. So, the sooner you start planning, the better.

 
 2. Stay Organized and Track Your Progress
Research shows that 50% of leadership teams in various companies don't spend any time at all on organizing a strategy. While 85% won't spend more than an hour a month drafting up the action plan.

 
Even if you have a plan, that doesn't mean you shouldn't track it. In fact, if you don't pay attention to it, the strategy will fall off. By tracking success, the company will be able to gather more data on what brings in revenue. The more information they have, the easier it will be to come up with more strategies and improve workflow.

 
 3. Share Your Strategy With All Employees
According to statistics, just 5% of all the employees in a company fully understand the business strategy. Plus, 42% of managers and 27% of employees can access the firm's strategic plan. This is not enough to make solid decisions.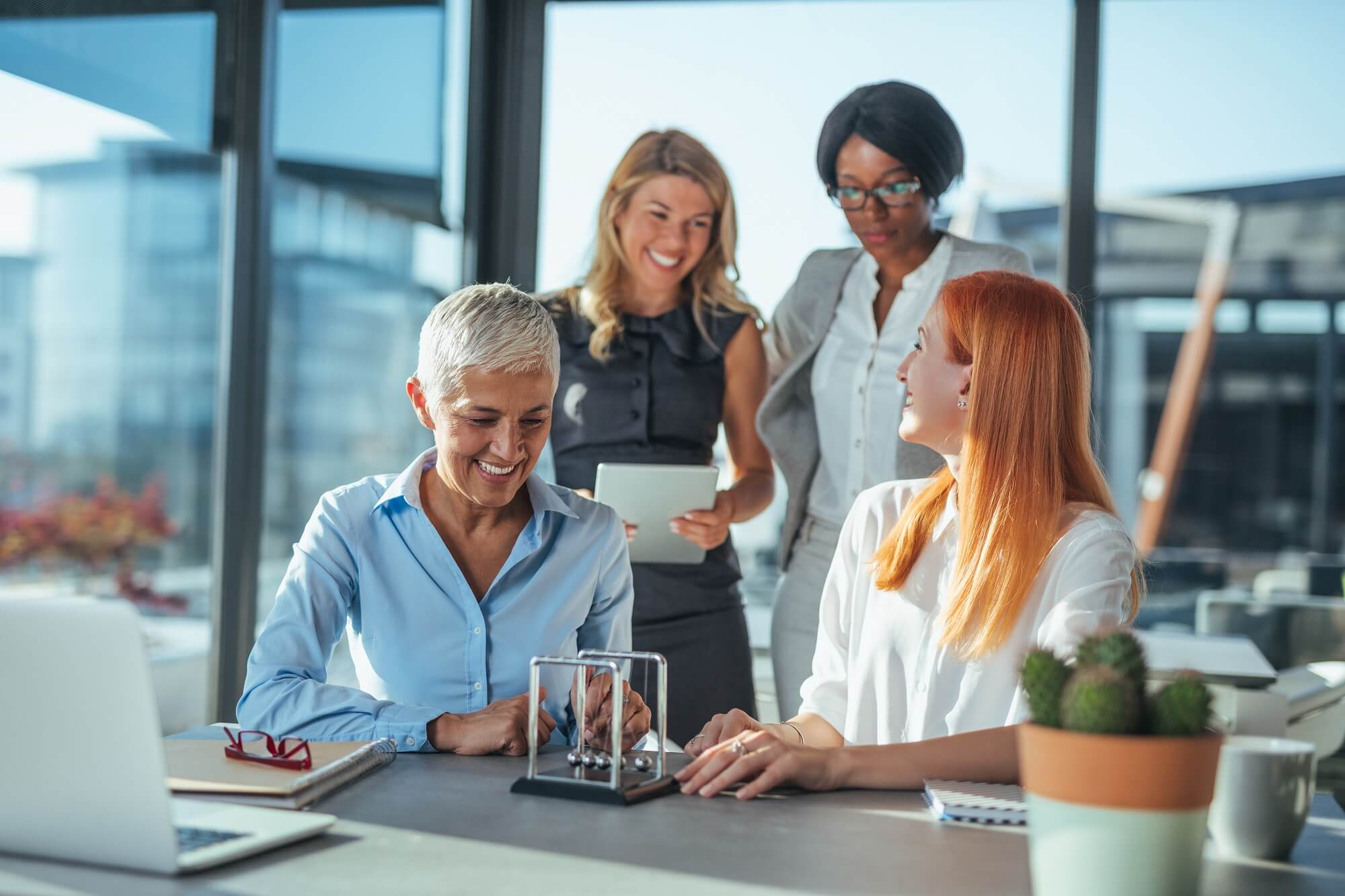 If the company is to have a competitive advantage, everyone in the business should know what they are doing. The company's success lies in effective communication and combined effort. If workers have no idea what they are working for, they can't fully contribute to the company.

 
 4. Know Your Strengths and Weaknesses
Analyzing the weaknesses or strengths of an organization is an excellent method of understanding how the company is doing. You can see where the business could do better, what needs to be improved and managed.

 
The market is constantly changing, and every business must keep up. That means looking at all the possible opportunities that might benefit your business and implementing them. However, without knowing the strengths or weaknesses, you will end up missing out on potential threats.
You have to out-perform your competition, even when making updates on the strategic business plan. This will help evaluate and improve the business's inclusiveness.

 
 5. Leaders and Management Must Provide Resources
Strategic leaders will distribute resources and form an organizational structure. When drafting up a business strategy, the company will define the needed resources to get the strategy in motion. But, nothing can get done unless the resources are provided. Also, it's important to analyze the 'expected' versus 'actual' results.

 
As a leader, you will be working in an ambiguous environment. There will be plenty of difficult problems, influence, and occasions where resources will be necessary. By allocating resources, the management team will be able to create a solid environment where employees will be able to fulfill the company's needs.
That's where an incentive or reward system can come in handy. They can serve as encouragement for employees and improve their productivity and quality of work.

 
 6. Use a Strategy That Is Possible to Implement
Not every business strategy will make for a good strategy. The end result will highly depend on whether or not that strategy can be implemented; take ambition, for example.

 
Being determined to run a business is very important. But, if you are too ambitious when drafting up your strategy, you will set unrealistic goals. Too ambiguous and complex strategic plans will only cause more frustration and make the business prone to failures. You don't want to drive your company towards failure but towards productiveness.

 
That's exactly why you need a doable strategy – something realistic. The way you can do that is by analyzing your current market. Know your competition, and be ready to adapt. That way, you will always be one step ahead.

 
 7. Don't Implement Changes Too Often
One of the most common mistakes businesses make is implementing changes every single day. It's not a good idea to implement changes frequently. Management teams do it because they believe they can out-manoeuvre the competition.

 
While it's true that adding something new to a business will get more attention, it's not a smart decision. Adding too many changes, whether it is for a certain project or management, it will discourage people a lot more than you think. Discouragement can have a major impact on productivity.
Remember, happy employees, are 13% more productive.
When creating a business strategy, the most important thing is to maintain a positive outlook and do it with confidence. So, instead of focusing on getting the work done, it's important to pay attention to the work itself. Employees should feel encouraged to work, instead of pressured for hitting the deadlines. With less pressure and more engagement, it is possible to boost enthusiasm.

 
 8. Be Patient
We all want immediate success. But, it's impossible to grow as a business overnight. It takes plenty of work and dedication to reach a certain goal. The key to making it work is not to lose patience.

 
Every milestone, every project, should be reviewed and analyzed. This will give you a better understanding of where the company is at the moment. Consistently working on adding more improvements will help you get closer to your goals. However, you have to be patient and don't force it. Since the more pressure you put on employees, the less likely they are to do better at their jobs.
Final Thoughts
A solid business strategy can't be made overnight. But, if you want your business to succeed, the key is to focus on consistent goals, not short-term opportunities. The idea is not to get a temporary revenue boost, but a continued boost of workflow for the entire company. With a proper strategy, you will always be on the right track.