Amazon Echo Dot is one of the most popular smart speakers in the world today. This smart speaker has gotten so much attention over the past few years, and it has been an integral part of
many homes
today. Amazon has released several versions of the Amazon Echo Dot, with the
Amazon Echo Dot 4th generation
being the latest.
The
Amazon Echo Dot 3rd generation
was released back in
2019
, while the 4th generation was released in 2020. In this review, we will be focusing more on the Amazon Echo Dot 4th gen.
The Amazon Echo Dot is a great smart speaker, and it comes with several great features such as voice control, Wi-Fi and Bluetooth connectivity, online streaming, and more. For its great features and functionality, I would give this product 4.8 out of 5 stars. You can see that
over 300,000 users
gave it a similar rating.Specifications
Alexa Built-In: Yes

Speakers: 1.6 inches front-firing speaker

Line Out: 3.5mm line out

Dimensions: 3.9 x 3.9 x 3.5 inches

Weight: 12 ounces

Connectivity: Wi-Fi, Bluetooth

Language: English and Spanish
Pros
Very easy to set up

Kid-friendly mode

Relatively cheap

Great microphone for picking up voice commands

Surprisingly good sound quality

It can do everything Alexa does with other Echo devices

Connects easily with other devices
Cons
It does not provide 360-degree sound

A bit difficult to mount on walls and outlets

No line-in connection, only line-out.
Amazon Echo Dot 4th Generation ReviewThe latest entry-level smart speaker of Amazon comes with a new design. It also comes with several improvements over the Amazon Echo Dot 3rd gen.
1. Amazon Echo Dot DesignThe design of the Amazon Echo Dot 4th generation is different from that of the 3rd generation. The Amazon Echo Dot 3rd generation has a hockey puck shape while the 4th generation is a palm-sized sphere. The spherical chassis has two different parts – a plastic back piece and a layer of hard mesh. To prevent scratches on your table, there are rubber feet on the plastic back piece.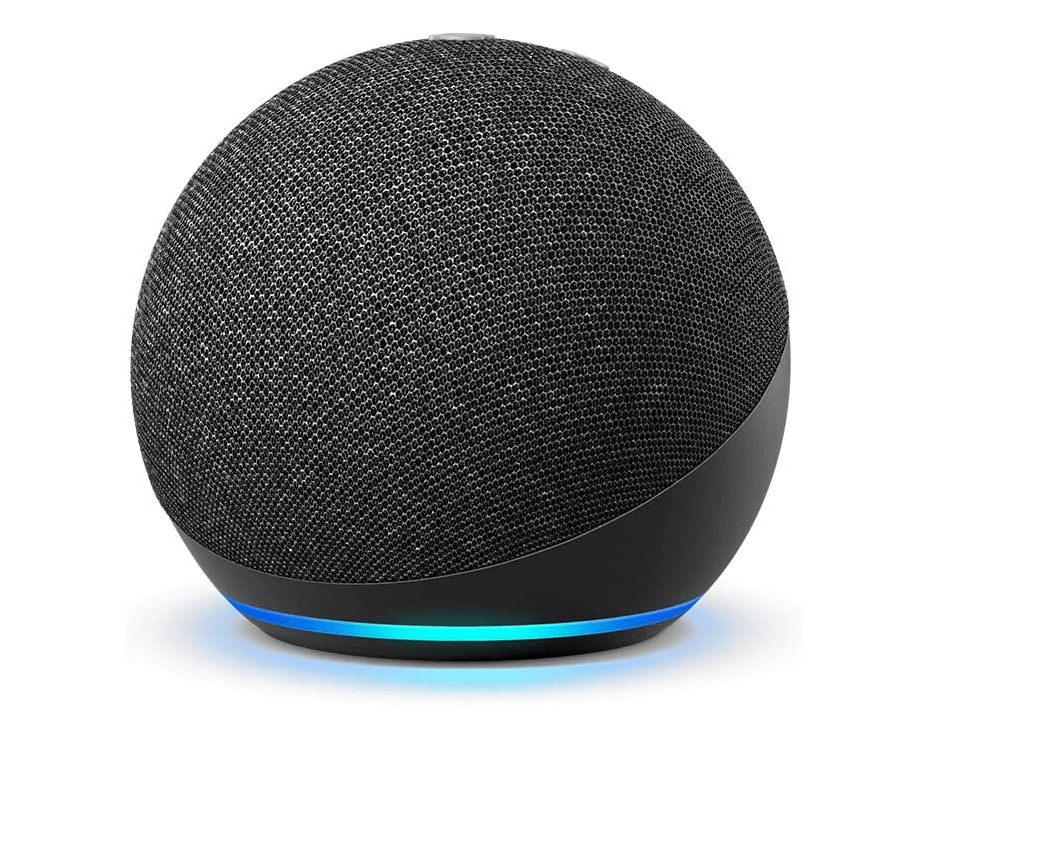 2. Amazon Echo Dot PerformanceWhen it comes to sound quality, this smart speaker from Amazon falls in the mid-range category. It provides clear and audible vocals in music, which makes it great for listening to podcasts. However, the sound does not cover a wide range, which is why many people connect it to external speakers. The device does not offer 360-degree sound, despite having a spherical shape. The sound is directional and focused.
At its maximum, the speaker gets moderately loud. If you are looking for a party speaker, then you might want to consider another option, as this device does not hold max volume level for a long period.
3. Alexa Voice CommandsWith this device, you can use your voice to control your entertainment. If you already have an Alexa device in your home, you can log in to your
Amazon Alexa app and connect the devices. If you do not have any device, you have to go through the process of downloading the app afresh and setting it up to connect the smart speaker.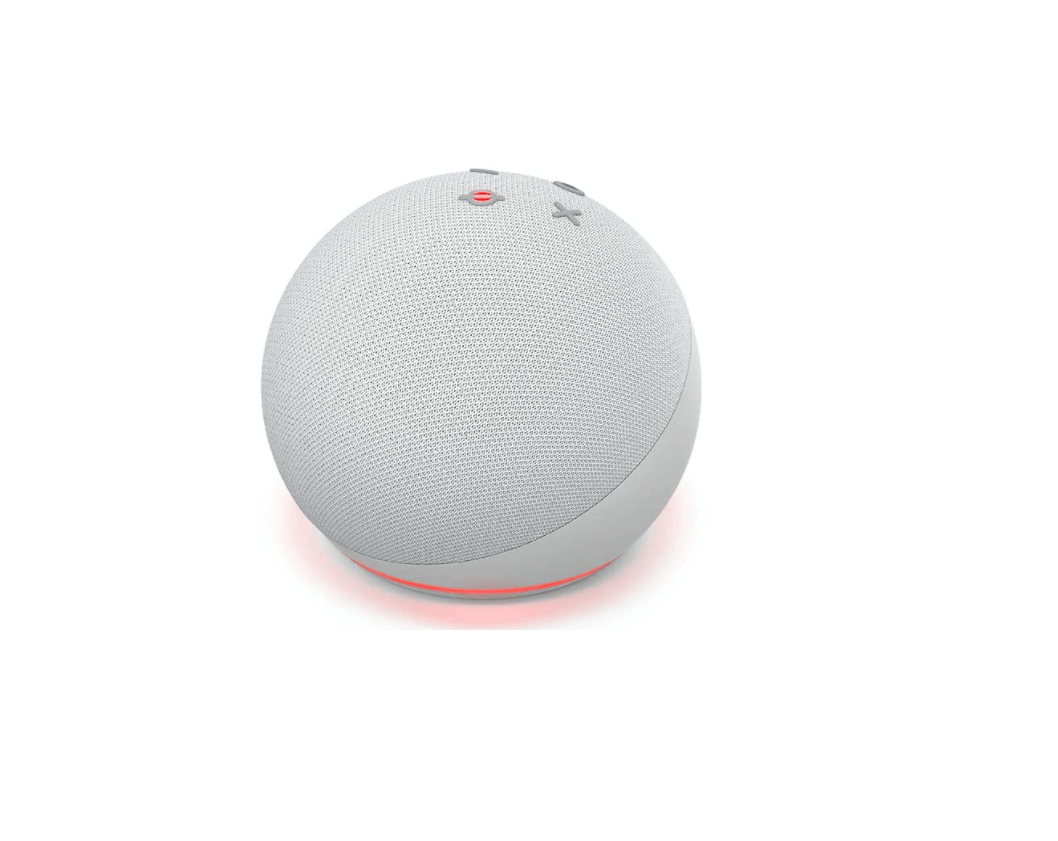 4. Alexa GuardAlexa Guard is one of the most outstanding features of this device. The Alexa Guard is designed to help keep your home safe. You can set up the Alexa Guard free of charge in the App and it would alert you if the device detects the sound of glass breaking or a smoke alarm while you are not at home. The Guard Plus, which is the premium plan, even has more security features to offer, such as an Emergency Helpline that you can call with your voice.
5. Alexa for KidsThe Amazon Echo Dot is also designed to be kid-friendly. You can turn on parental controls from Amazon kids to make the device kid-friendly. This will make the device give kid-friendly responses, block shopping, and filter explicit songs. It will help your kids to learn and grow while having fun in the process. This device can also help your kids with their assignments and help them to study better.
Final Thoughts
The Amazon Echo Dot 4th generation is a pretty great device. It is the successor of the Amazon Echo Dot 3rd generation, and it comes with a new design, new features, and more. The device is relatively cheap, easy to use, and highly functional. You can use it as a standalone speaker, connect it to eternal speakers, or connect it to your smart home.