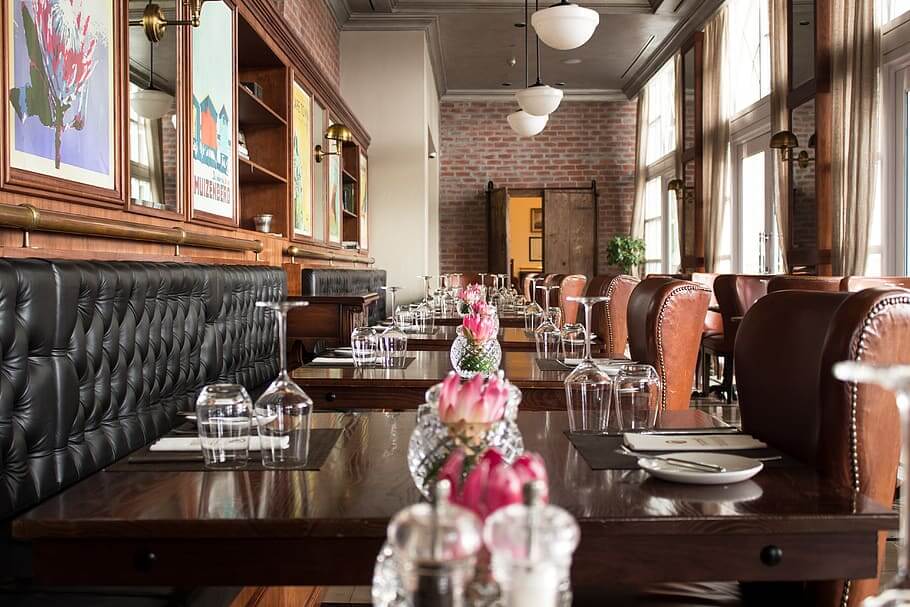 People used to book a table at their favourite restaurant months in advance. The most popular seats at renowned dining areas were quickly taken. Having a couple of restaurant business tips to get more clients didn't seem necessary. But, now, it's completely different.

 
Since the coronavirus hit, diners went from fully booked to hosting just a couple of meals. With the constant restrictions and lockdowns, many restaurants can't even host a single diner. Countless businesses are serving only a third of their usual amount, and owners can't afford to pay their staff.

 
If you want your business to survive, there are a few handy tips for a successful restaurant business you might want to try. Here is a complete guide on how to overcome the pandemic for those who own a restaurant.
Statistical Analysis: COVID-19 Pandemic's Impact on Restaurants
Before we talk about how to handle the pandemic, we first need to analyze its impact. It will give you a clear picture of what you are dealing with.

 
COVID-19 has had a massive impact on the restaurant industry. It's completely reshaping the world as we know it. As more and more regions get infected, countries declare a state of emergency and force lockdowns.

 
Even though it won't last forever, businesses in the beauty, health, retail, and restaurant services are facing massive budget losses. The CNBC reports that 3 million people in the restaurant business worldwide have lost their jobs. But it doesn't end here.

 
The National Restaurant Association predicts $225 billion in losses that will affect 5-7 million jobs for April, May, and June. All these restrictions have made the industry very unpredictable and challenging to cope with. But, with the right restaurant business tips, it is still possible to survive.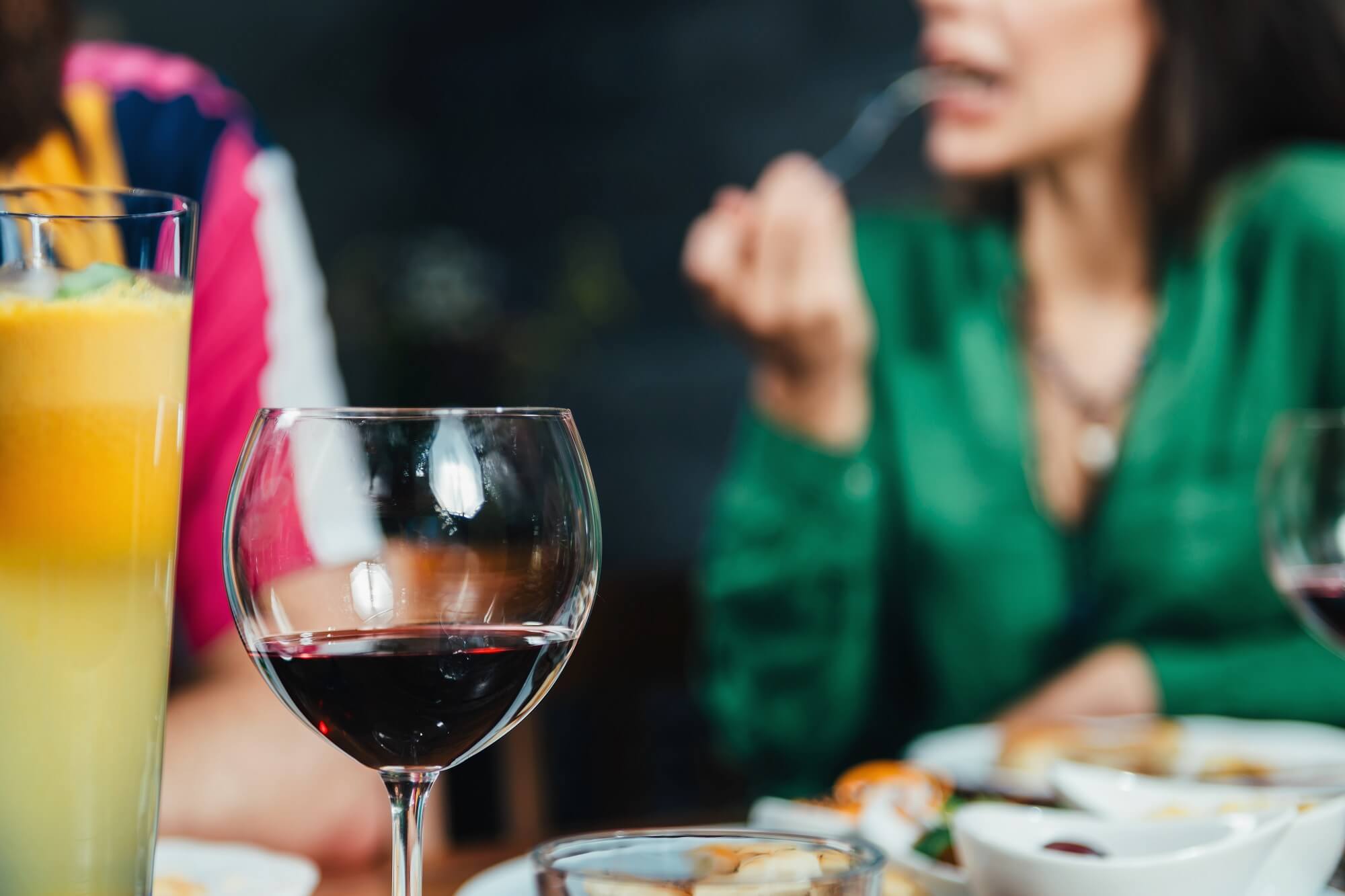 Survival Guide For Restaurants
Even though the future looks grim, you can still save your business. It's challenging to predict the full extent of the virus, but that doesn't mean you should give in to the epidemic. That's precisely why we've decided to compile the most useful restaurant business tips and tricks that will aid you in weathering out the storm.

 
Tip 1: Contribute to the Community
One of the most useful small restaurant business tips is to show the community that you care. If you spike the prices and have unrealistic expectations, no one will come to your restaurant. That's why you need to show compassion and be helpful to the neighbourhood. So, contribute by:
• Adjusting the prices to fit the current economic state better
• Planning events that help strengthen your bond with the community
• Adapting to all the changes in the neighbourhood
• Creating a welcoming atmosphere where people will feel save 
Tip 2: Stay Open With Your Vendors, and Landlords
There is no need to stay secretive. Besides, everyone is in the same boat. There is a high possibility the landlord and vendors might go easy on you and reduce the prices out of empathy. It will work for them as well since they will keep their partnership they've built over the years with you. So, something as simple as negotiations can go a long way.

 
Tip 3: Make Sure Your Cash Flow Is In Order
With how the market is today, you will now need that flow of cash more than ever. Analyze all the income and your future expenses. Make sure to have a plan for the next upcoming months. Also, if you have some money in the bank, let it stay there. It will be your emergency back-up plan.

 
Remember, staying organized should be your top priority. You can't just rely on guesses and impressions. Every dime you spend must go to something useful, like bills or vendors. Take out a loan if you have to; just make sure to plan where the money goes. In times like these, you simply can't afford unnecessary expenses.

 
Tip 4: Stay Relevant
No one knows, then the coronavirus will die down. But, what we do know is that you must remain relevant in case it settles soon. So, the moment the restrictions are lifted, people will come swarming to your restaurant.

 
That's precisely why some of the most useful restaurant business tips are to keep spreading the word as fast as possible. Rely on influencers, online marketing, review sites, and publications to get your work out there. You can also sign up your restaurant to RateUsOnline's directory, which will help your business with local citations. Local citations are mentions of your business in directories. These mentions act like trust signals to Google and will improve your business ranking in search results. RateUsOnline also advocates businesses on their highly follow social media pages.
Don't forget to use your social media to its full potential. Send out e-mails and invite food writers to advertise your service. That way, when you open, you can expect a bigger turnout than before. Plus, this is a long term strategy and makes for a handy tactic.

 
The Coronavirus Pandemic Is Hitting the Restaurant Industry, Does That Mean I Have to Close?
No! You just have to add a couple of tweaks to your service. We suggest you implement:
• Delivery & Takeout (if you don't already have it)
• Sell gift cards (this will provide temporary support from the local community)
• Make a quicker food menu (your working time will be limited, so make the most of it)
• Get customer opinions (send e-mails or social media posts to ask what customers would like for you to change)
As you can see, these are all simple aspects you would have to change in your business if you want to remain open. With just a few tweaks, you can keep the lights on. It can also be a good idea to focus on the importance of sanitation and hygiene during working hours. That way, you will show the community you are trustworthy and reliable.

 
What Should I Do During a Worst Case Scenario?
The virus is unpredictable, and if governments are to implement even stricter restrictions and longer lockdowns, the industry will suffer innumerable losses.

 
• To overcome this situation, the Small Business Administration (SBA) can issue disaster relief loans. 
• The congress has also prepared the CARES ACT, which enables smaller industries affected by the virus to remain open. 
• Many governments, states, and countries have already taken emergency measures to help industries in a crisis. But, since every country is different, it's essential to take a look at the policies, loans, and insurance covers based on the country you work in. 
Final Thoughts
In a nutshell, you can't just wait for the crisis to die down. Instead, you have to make some drastic measures, tweak your operations, and remain relevant in the restaurant industry. This is the only way to lessen the impact of the pandemic. As long as you take the right precautions, you can still keep the doors open.

 
After all, everyone is going through the same thing. Your dedication and determination will be the backbone for your success. So, add delivery services, talk with clients, sell gift cards, and negotiate with creditors. You still have time to make it work.

 
Let us know if you found our restaurant business tips helpful in the comments below.