According to a report by Zippia.com, every star increases a business gets in an online review results in a 5% to 9% increase in revenue. Doesn't that increase sound good? One of the major focuses of every business, in addition to meeting the need of their customers, is to increase their revenue. Hence, if that increase sounds good, then you need to start paying close attention to your online reviews.

 
There are millions of businesses out there in the world, probably even in your niche, which means you have many competitors to deal with. Even when you offer unique services and products and do not have competitors yet, it is just a matter of time before a new brand will emerge to offer the same services and products that you offer. When this happens, what will you do?
Well, one of the best ways to beat your competition is through online reviews. The online review section is more than just a place where customers rate your product or services. It is a place where you can actually connect with your customers. Through online reviews, you would be able to know who your customers are, how effective your product or service is, how your customers perceive your brand or product, what they want, how you can serve them better, and more.
A great tool you can use to get all this information is RateUsOnline. It is a Free online business directory, business review website, and helps small businesses with digital solutions like website development, Search Engine optimisation and advertisements.

 

In this article, we will share with you some tips on how to use online reviews to beat your competition.

 
How to Beat Your Competitions Using Online Reviews
Online reviews are essential to every online business. It is the only way most new buyers can decide whether to buy your product or not. In fact, no one would want to go ahead to spend their hard-earned money to purchase a product with only a one-star rating from hundreds or thousands of reviews. This is why you need to pay close attention to your online reviews, as too many bad reviews will give your competitors an edge over you. Here are a couple of tips to help you beat your competition using online reviews.

 
Do Not Ignore Reviews
One of the best ways to show your customer that you care about them is by listening to them. When you listen to your customers, it makes them feel that you care about them, and this will keep them running back to you. If you want to make your customers feel this love and care from you, then you should respond to every review.

 
[caption id="attachment_9774" align="alignnone" width="2000"]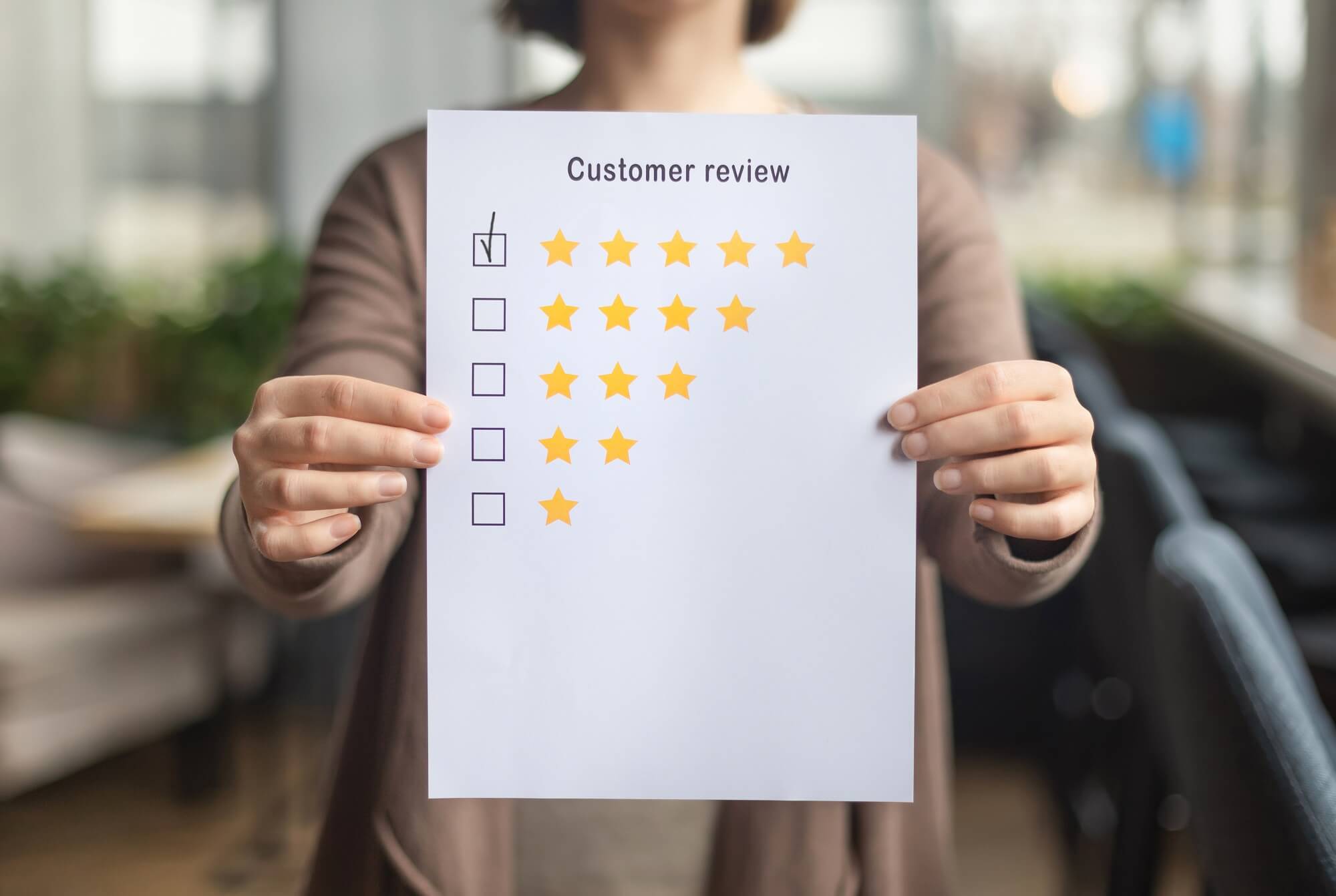 five-star rating on paper sheet.[/caption]
Do not ignore any review and do not leave any review unattended. According to research by BrightLocal, 78% of customers believe that a manager or owner of a business responding to reviews is a crucial factor.

 
When responding to reviews, you should keep in mind that the response is not only for the reviewer but also for your potential customers. People hardly buy things these days without spending a couple of minutes in the review section to see what previous customers are saying about the product. When you respond to every review, you are passing a message to your potential customers.

 
Leaving helpful and polite responses will show your customers and prospective customers that you really care. This will leave you with happy customers that will attract more customers for you.

 
Response to Negative Reviews
Every review section is bound to have at least one negative review. Regardless of how your product or service is, there must be someone that will not be satisfied with it. It might not be the product itself, but probably your customer service, delivery rate, faulty products due to logistics, and more. When you see negative reviews, you should not shy away from them. You should respond to negative reviews.

 
Many customers will not even trust a perfect five-star overall rating, as it would even look suspicious. Hence, a negative review is not a bad thing, as it can help you earn more business. According to a study by Womply, businesses that maintain a 3.5 to 4.5-star overall rating earn the most revenue. The revenue of a business can even increase by 13% when 15% to 20% of its reviews are negative. People search for negative reviews in review sections to know what previous customers are not happy about as well as how you handled the situation.

 
You should respond to negative reviews with kind words and help your customers to address the issue. When other customers and potential customers see your response, it would show that you care and you are working to resolve the issue.

 
Personalize Responses
This is one of the things that make many customers feel a business actually cares about them. How do you feel when you receive an email from a reputable, large company addressing you by your name? Businesses and companies have been using this approach to win their customers' hearts potential customers through email marketing, and you can apply the same technique when responding to your reviews.

 
Personalizing your responses will make your reviews stand out. It would give you an edge over your competition, as your customers would not want to be in the arms of another business but your loving arms.

 
[caption id="attachment_9791" align="alignnone" width="2000"]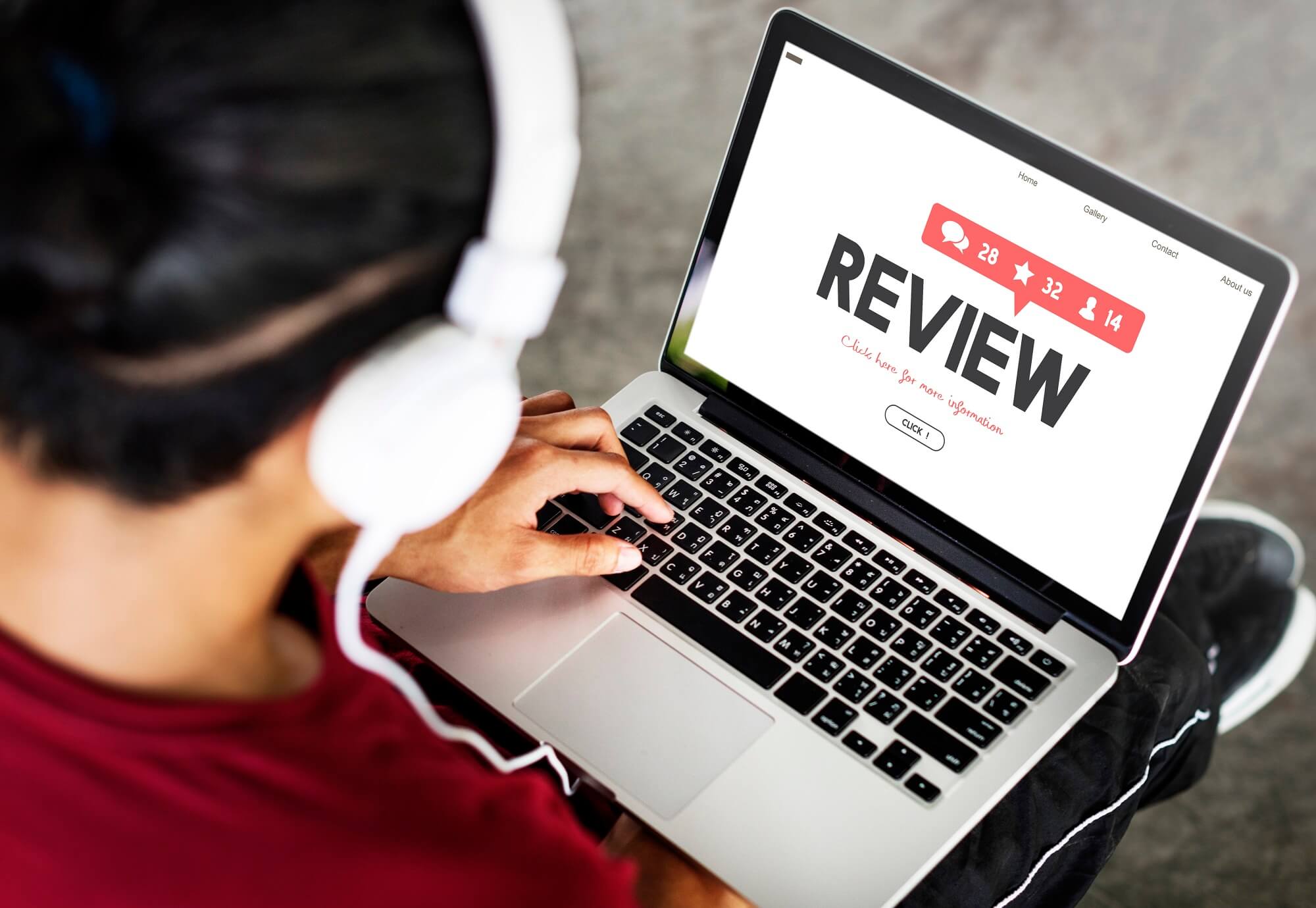 Online review[/caption]
There are different ways you can personalize your responses. The first is to spot and pick out what the customer is complaining about and resolve it. When replying to them, make sure you address the problem of each review specifically. Do not use a single message to respond to several customers at the same time. With this approach, the customers will know that you read their reviews and you care about providing them with the best service, products, or experience.

 
The second approach is to respond to them with their name. The name of the customer is likely to be in their review, so you can address them by their name when responding to their review. For instance, you could say "Hello Isaac, thank you for contacting us…" This would actually make them know that you read their message and you care for your customers. When potential customers come and see such treats, they would definitely want to get on the train.

 
Resolve Issues
Replying or responding to your reviews (both negative and positive) is not enough. There is a reason why customers take out time to write reviews. One of those reasons is to compliment you for the great job you are doing, and another reason is to point out some of the areas where you need to make improvements.
Reviews, especially negative reviews, have very useful feedback that you can use to improve your services or product quality. Many positive reviews also come with constructive and insightful criticism that you can pick one or two things from. For example, a restaurant business can get a 5-star review from a customer for a great meal, but the customer might also add that he or she found dirt in their food. Reading that review will help you spot the issue and work towards preventing the reoccurrence of such.

 
Hence, whenever you read reviews, try to resolve the issue of your customers. If it is something that you would need to fix in the long term, make a plan to fix it. You should not leave any problem unresolved, as you do not want to receive complaints about a particular issue consistently. That alone can keep potential customers away.

 
Respond Politely
Undoubtedly, many people do not know how to talk politely; they can be harsh and rude. As a business owner, trust me, you will encounter people like that. Some of them can even make it difficult for you to keep your cool, as they will not only leave a 1-star rating for you but also write things that are off point, exaggerated, and more. However, you can calm everything down with a polite response.

 
You should avoid responding with rudeness also, as this could be a turn-off for your potential customers. Regardless of what they say and how they react, a polite response is always the best way to resolve such issues. With professional and polite responses, you would attract more customers and grow your business. When your existing customers even see how you handle such situations, they would not have any reason to leave.

 
Even the rude customer might even come back to be one of your favourite customers when you respond to them professionally and politely. Instead of getting defensive, you should diplomatically offer advice to other customers that might come across the review.

 
Final Thoughts
Every business, both online and brick-and-mortar stores, needs customers to operate. Without customers, your business will not go anywhere. Today, many businesses are online, and the online marketplace is highly competitive. Many companies and businesses are doing all they can to retain their customers and get new customers as well. Since you need customers to grow your business, you need to know how to keep them and attract new ones. One of the best ways to stay ahead of your competition is by paying attention to your online reviews.
With the tips provided in this article, staying ahead of your game should no longer be an issue. With business review sites, business owners will get full insight into how their customers see their business and how they are meeting the needs of their customers.