2020 was not a good year to eat out, and the same goes for 2021 since COVID-19 is still at large. But thanks to food delivery apps, you can now order and receive the food you desire right to your doorstep.
One of the silver lining amidst this pandemic is the boom in the food delivery industry, which has seen increased convenience in the lives of individuals working from home and those who don't love eating out.
That said, there are so many food delivery apps in the UK, so it might be quite hard to select the most impressive one. To help you out, we've highlighted for you some of the best food ordering apps that definitely deserve your attention.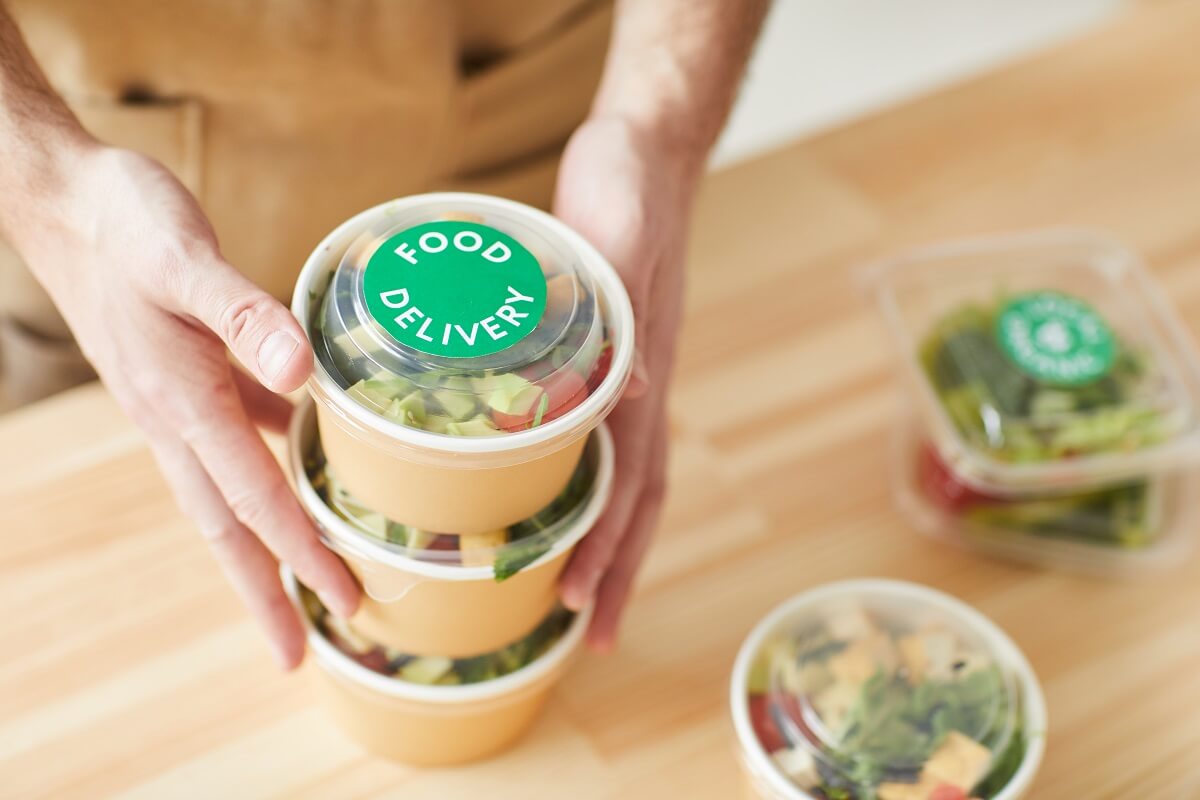 Deliveroo
Launched in 2013, Deliveroo has grown from just an idea to one of the best takeout app apps not only in the UK but also in 12 other countries around the world.
It's arguably the most successful start-up unicorns, even Amazon trust it.  The app focuses on delivering high-quality services to customers, to reduce food delivery time, and to offer more jobs for riders.  Although it's not the only food delivery app that depends mostly on riders, Deliveroo is probably one of the most attractive apps for potential employees.
This food delivery app constantly works to expand its range of restaurants from which customers can order food. With Deliveroo, you'll get to order food from some of the best restaurants in London. Also, it takes advantage of machine learning algorithms to find the best routes to deliver orders quickly.
Food Hub
Food Hub takeaway food app offers you a wide range of cuisines. It identifies your location and suggests all the favourite takeaways, from pan pizza to Indian curry.  This platform does not charge commissions, meaning customers and restaurants can enjoy great deals.
The app features secure payment options, including cash on delivery, debit, or credit card payment. Furthermore, the app comes with a meal tracker, which tracks the progress of the meal from the takeaway point(kitchen) to the customer's doorstep. What's even better, order history allows you to order regular offers quickly.
Uber Eats
Deliveroo and Uber Eats are in hot competition, both apps use the latest tech to run fast and easy to use.  Uber Eats has several meal choices grouped into all your favourite categories, including healthy, burgers, pizza, street food, Korean, Japanese, Mexican, comfort food, sushi, desserts, Halal, etc. All you need to do is to enter your address, browse, and then order.
If you're after food delivery near my location, this takeaway app will allow you to browse for a nearby restaurant and search for food based on the restaurant name, meal, dish, cuisines, or diet. You can pick your order from the menu and add it to your cart. Once you've placed a successful order, the platform will schedule immediate or late delivery.
The best part is, with Uber Eats riders can find the estimated delivery time for the client's address and customers can track their orders.  The platform offers secure payment via Uber Cash or credit card.
Just Eat
Just Eat is a global food delivery company that has created the largest food community in the world.  This app works in 13 countries, including Asia, Europe, the East, and North America.  Just Eat is not as fancy as Deliveroo, but it's loved by many customers because of its standard takeaways.
It covers a vast area, offers quick delivery, and has many options for pickup and delivery from which customers can choose from.  This platform has a payment gateway that allows easy payment of food.  You can pay for your order through cash on delivery or via debit or credit card.
Use Just Eat to access a wide selection of eating options and excellent customer service.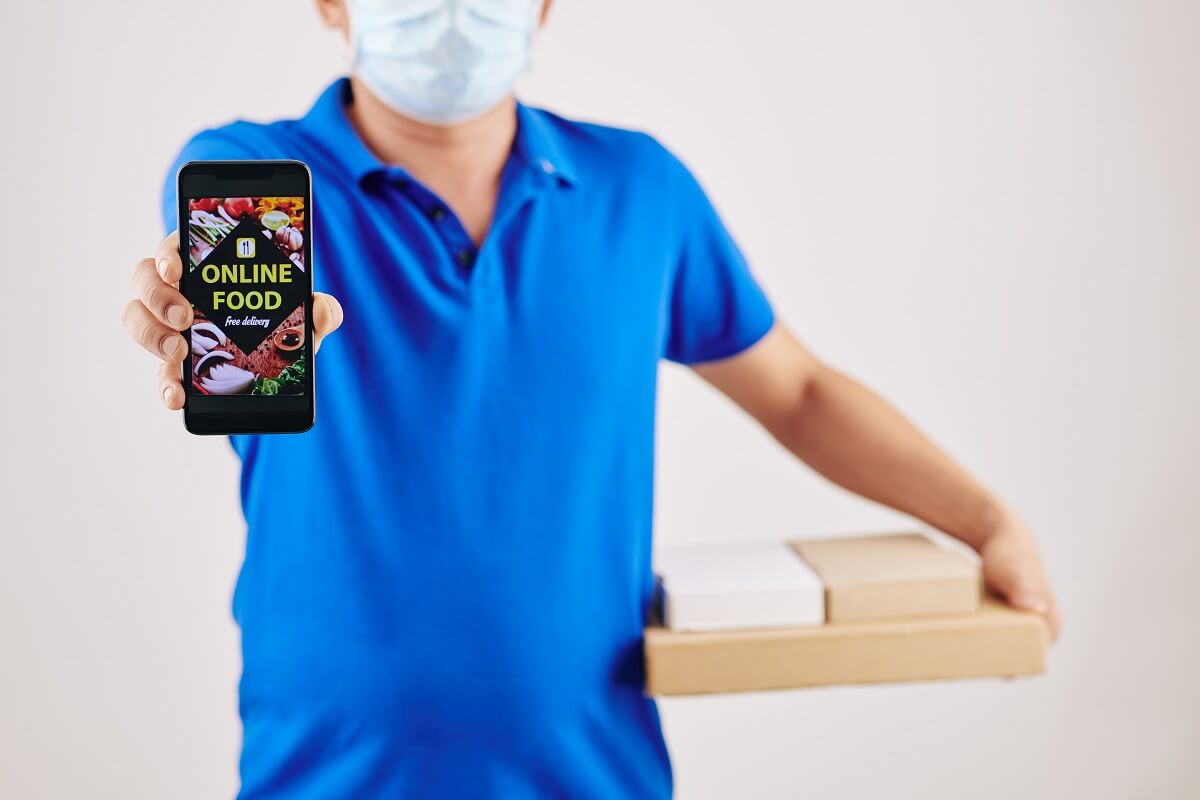 Hungry House
If you're after a free delivery food app, then you should check out Hungry House. It's a strong competitor in the food delivery industry.  This British food delivery company owned by Just Eat has a huge directory of restaurants (over 10,000), hundreds of happy clients, and offers timely delivery.
This application is very reliable and easy to use, that's why most customers love it. It has a GPS position and postcode, which makes it convenient for ordering food online irrespective of location. In addition, it's free and has so many service options for users to browse through.
Zomato
Zomato is a restaurant directory website and food delivery app that comes with a database of over 1.5 million restaurants in 24 countries around the globe.
To adapt to the current pandemic, Zomato offers customers contactless delivery and contactless dining. Besides the wide database of restaurants, users love the app interface and its ability to allow them to go through different restaurant reviews before they can place an order.
The app also provides users with menus, photos, maps, directions, as well as ratings. And if you join the Zomato Gold program, you can acce4ss the most attractive deals and offers in the market.
This food delivery company offers 100% customer-focused service, flexible food delivery time, and even grocery delivery. Users can also easily track their order to see when they will arrive.
Domino's Pizza
It's no secret, Pizza is the lifeline of the modern era, whether in the UK, the US, or any other country. It's a popular food that most people often opt for.  Domino's Pizza app offers you more than just pizza, it customises your pizza to meet your taste and dietary needs.
And that's not all. Its user-friendly interface makes it easy to create your ideal pizza within a matter of minutes and receive it within an hour. Besides this, it features a pizza slot machine to work on the peculiar taster for the pizza options.
Customers who use this app can receive amazing deals and vouchers for the next orders.  Finally, this application provides users with a secure and safe way to make payments, such as credit card, PayPal, or cash on delivery when a courier comes with your order.
Eat Clean Me
Eat Clean Me is the ideal food delivery app for those individuals who desire to eat healthily. Customers can browse, select, and order a wide range of traditional food options. In this platform you can access vegan foods, and if you prefer gluten-free products, the app got you covered.
It's a novel food application that collaborates with restaurants that meet EFSA novel food application requirements, meaning the food customers receive is safe for consumption. With the help of this app, you can select a dish as per its nutritional composition.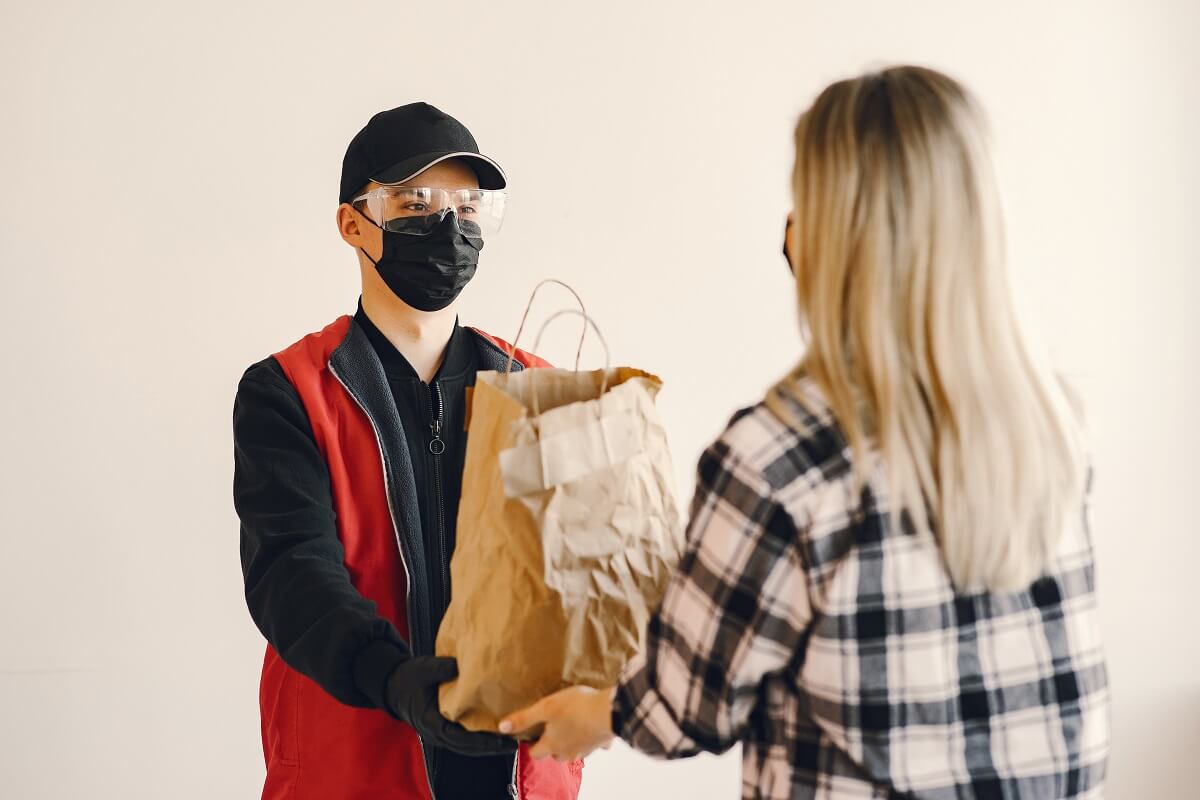 Spoonfed
Although Spoonfed is not the most popular app in the food delivery sector, it's actively gaining momentum. It covers a wide range of popular food options, ensuring that they don't out on major things.
Using the app is easy since you just have to select your food option and add it to the cart as per the quality. It had a diverse list of restaurants that are famous in the UK and deliver high-quality service. In terms of payment, it offers users a secure and safe payment system.
Talabat
Talabat is a famous old food takeout app that partners with the best fast-food restaurant and coffee houses. It's a free app that's convenient for people who want to have a quick bite.  It offers users a five-star meal for a quick bite and takeaway options.
Even though today there are more competitors in the market, this app has remained relevant and still conquers the hearts of hungry users.
Jinn
The final app on our list is Jinn. It's a well-known food delivery app that surpasses its purpose. It has a group of self-employed riders or couriers who deliver everything users desire from local stores.
Besides its easy-to-use interface, Jinn comes with competitive rates. Its

 

the ideal option for hungry customers who don't want to eat out or prepare dinner themselves.
According to the company, their couriers are probably the quickest in the world, meaning you'll always get your food delivered within minutes.
Conclusion
Today, food ordering and delivery is the most profitable business idea. These top apps prove that there's a huge untapped market potential that's there for the taking. If you're looking for a business idea, launching an online food delivery app might just be the way to go.
For customers, there are several food delivery apps you can choose from, and each offers you something unique. Some allow you to customise your meal, others offer late-night deliveries or takeout from your favourite local restaurant.
However, you should always consider the availability in your locality, list of restaurants, range of available foods, and additional services as well as delivery charges.
With that in mind, we hope this list of the most popular food delivery apps you must try in 2021 has added value, and now you can make an informed decision.
Thank you for your time! Best of Luck!