Quaintly & CO Tea and Book Club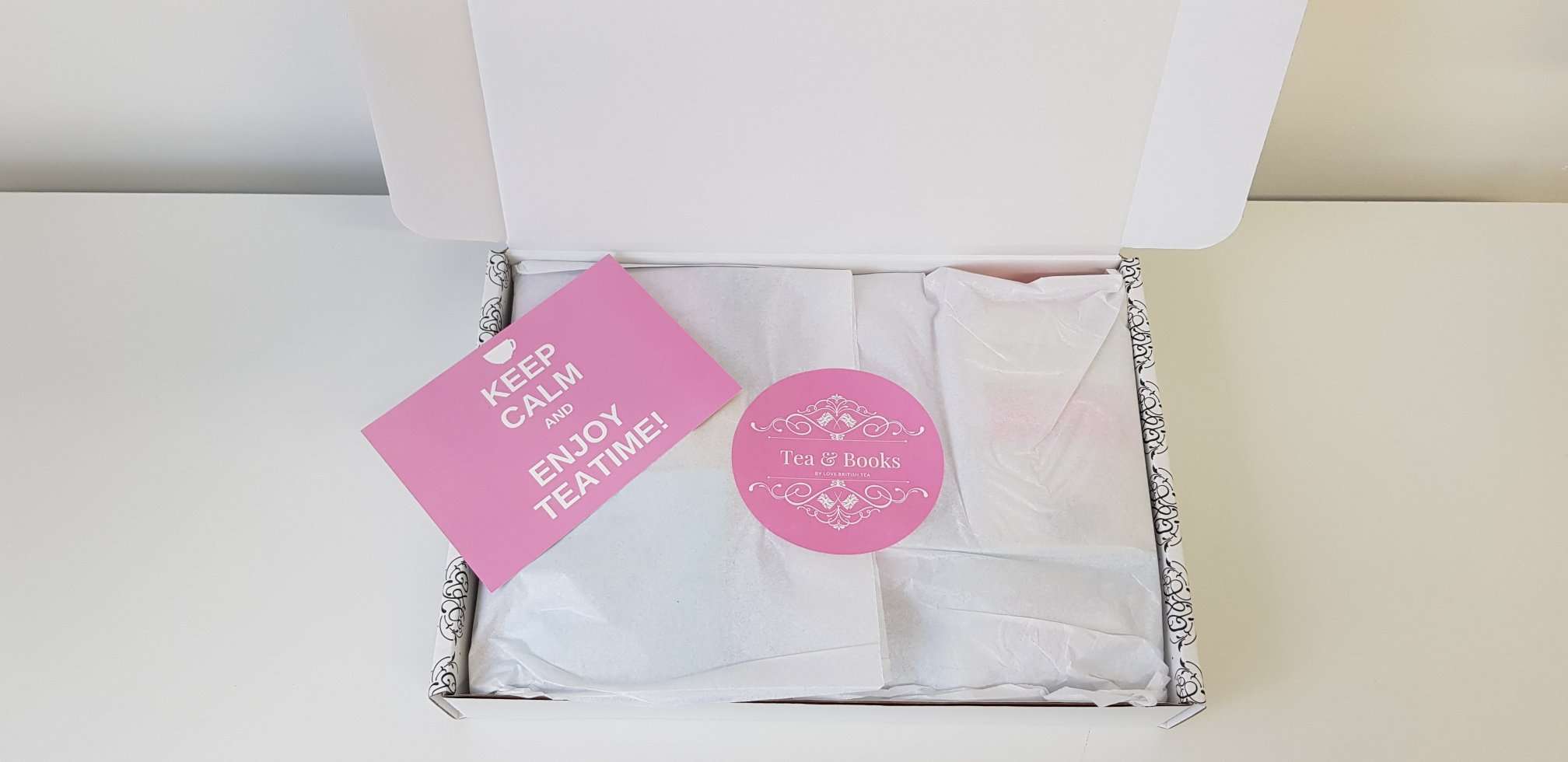 PROs & CONs Of Quaintly & CO 
PROS
Tea and book gift box delivered to your door.

Do not have to commit to long term subscription (options available)

Can purchase gift sets and singular items from the shop section on the website

High-quality teas ranging from known brands to up and coming brands

Novels you may not have bought but are interesting.

Is a great gift package for employees, family or friends.

Packaged and presented beautifully

Shop section has gifts for him, her and children.

Holiday-themed packages, e.g. they have a variety of Christmas boxes and singular gifts available now.

Auto-renewal of subscription
CONS
Chances you may not enjoy a book that comes monthly with a gift set.

Tea flavours may not be to everyone's liking.

Some people may not want to pay the prices asked for contents in the package.

Website gift packages predominantly targeted to women.

Cannot pick and choose previous months contents in the new month

Not able to personalize messages on the package for gifting reasons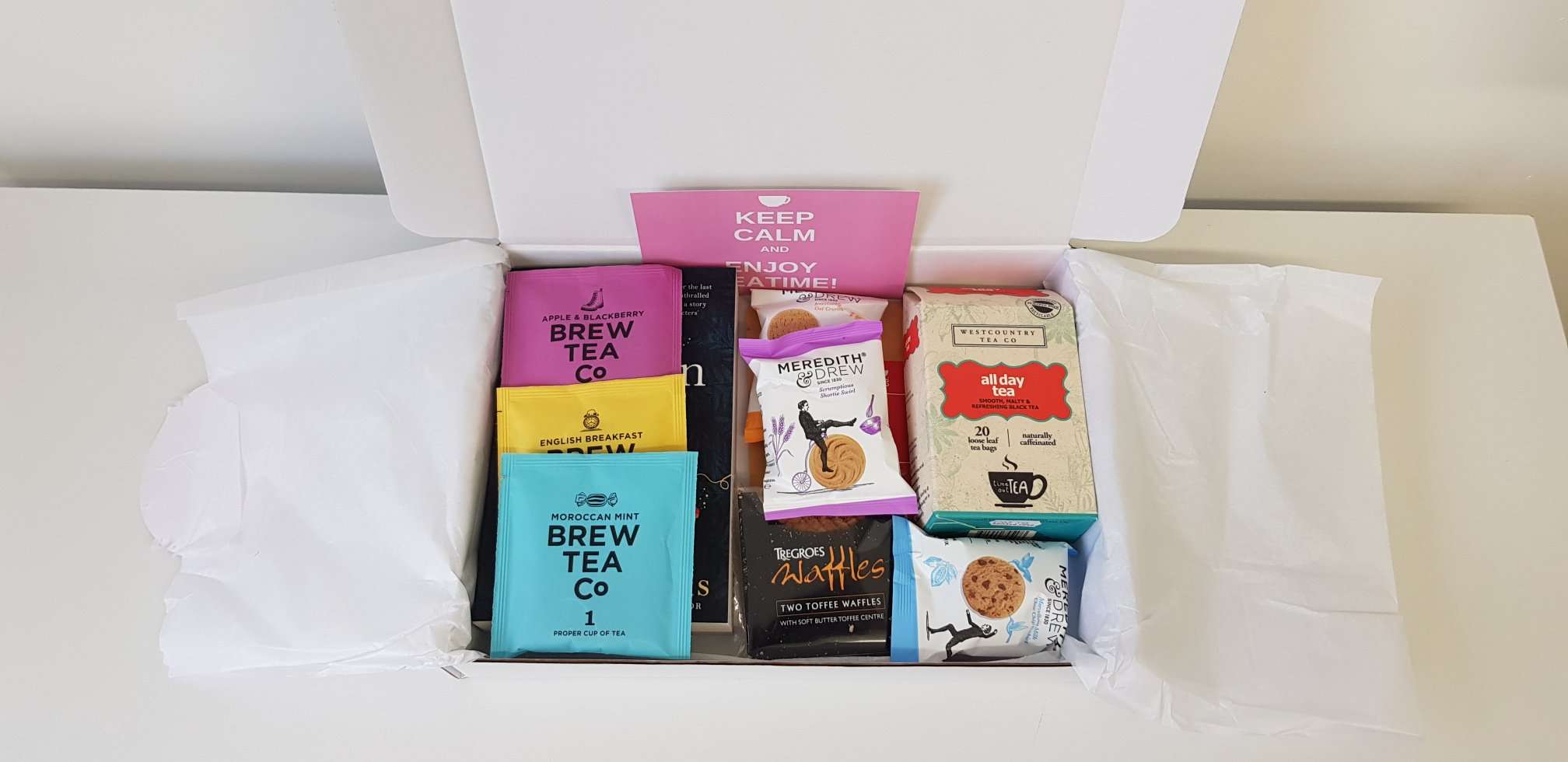 Quaintly & CO Tea and Book Club
Are you a tea enthusiast and love a good read then Quaintly & Co Tea Book Club is exactly what you have been looking for? Experience the British lifestyle in a new and unique way with a subscription from Quaintly & Co.
They provide the perfect box for any tea and book lover. Every month Quaintly & Co Tea select a new book across the genres of; Mystery, Period Dramas, Non-Fiction, and they are also from notable British Authors, keeping with the British theme and only choosing the highest quality teas for their boxes, some from household names and established companies as well as working closely with up and coming brands.
It is packaged with a lot of care and effort to select teas and snacks from the UK. The great thing about this brand is that if you are not willing to commit to any subscriptions, you can visit the site and click shop and make any one-time payment for a range of products they have to offer, ranging from the Tea and book boxes to London Pop Socks to Small treat boxes. As it has been the Christmas holiday, they have had a wide array of Christmas spirited gifts for yourself or someone you want to gift to.
British brands are known and popular for their aesthetic charm and attention to detail. Quaintly & Co adopt this style and provide all that subscribe to a quaint and British box exclusively for its consumers.
This brand's target audience is definitely people who enjoy tea and want to experience British culture and book lovers. Since the lockdown tea and reading has definitely increased.
The Boxes & Prices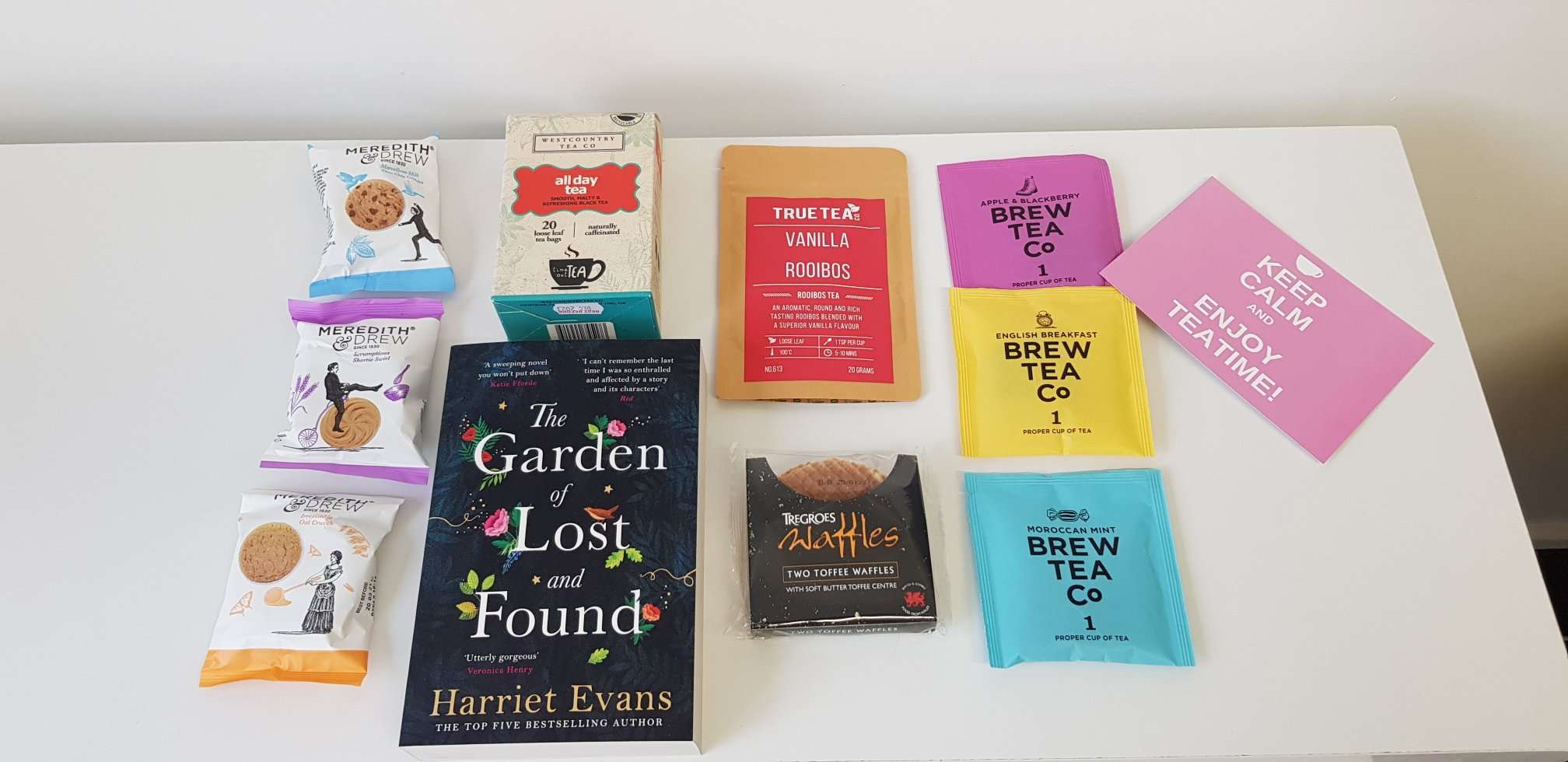 Each month the team at Quaintly & Co, design a theme-based gift box. It will always contain 3 to 6 full-sized products which vary from beauty, apparel, accessories, home essential and crafts and beverages.
They have many subscription offers depending on what Box you have picked; the tea and book club subscriptions are auto-renewing, to cancel you must log in and cancel any orders/ subscriptions.
Month to month Subscription auto-renew monthly on the 1st of each month for £19.99
Three months prepay subscription auto-renew every 3rd month – receive a box every month for £58.00.
Six months prepay subscription auto-renew every 6th month – receive a box every month for £110.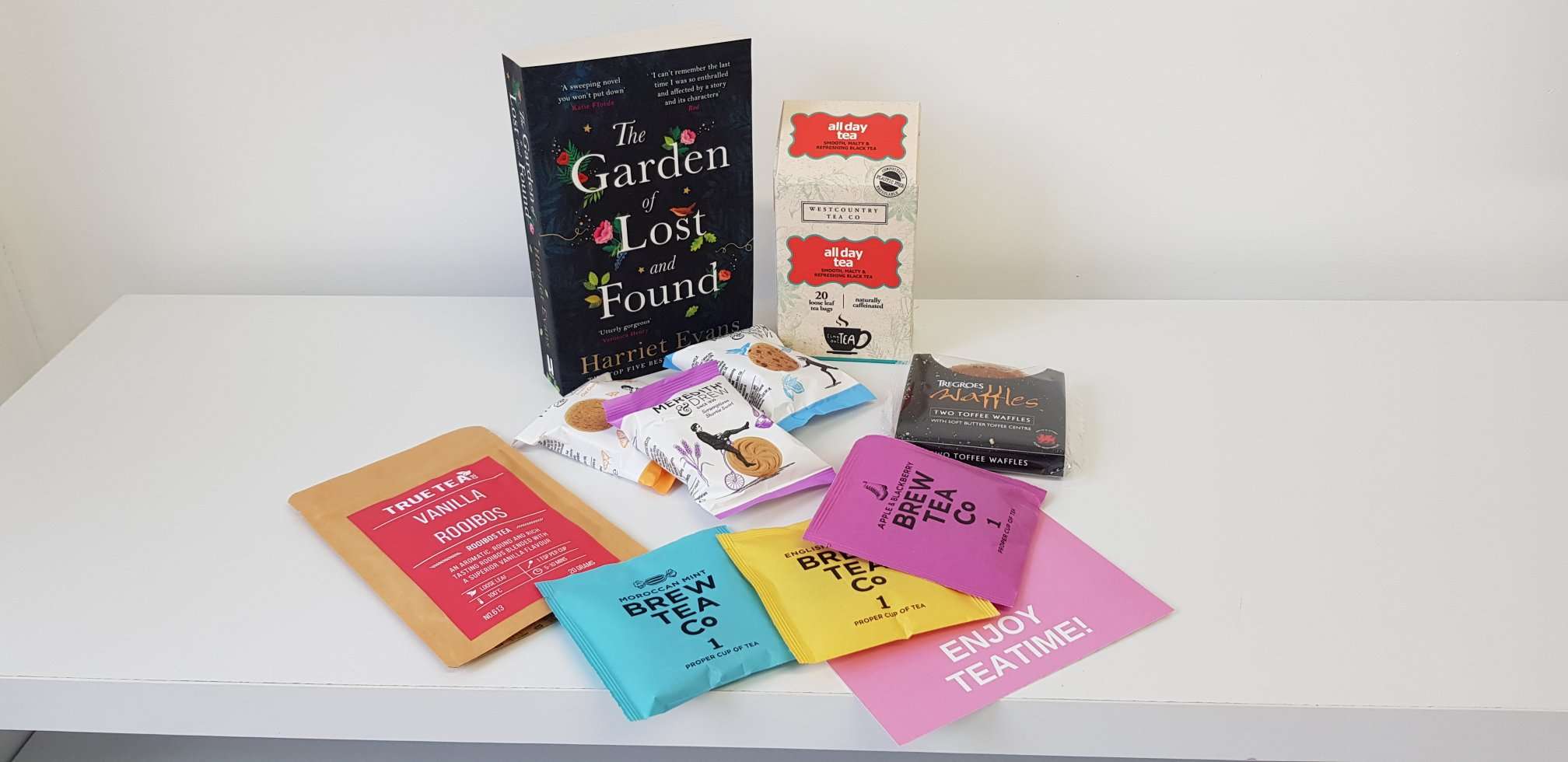 At the moment, Quaintly & Co cater exclusively to women. But can be considered gender-neutral when coming to teas and books. Women who love all things quintessentially British. From a range of categories including accessories, craft, home essentials, and edible treats. They include and send between 3 and 8 items in each box, depending on their combined value. The packages also provide some information about each brand or designer in your monthly gift package with the occasional promotional coupon and offers they have.
The Quaintly & Co Tea Book Club is a more gender-neutral subscription. They include different tea flavours, some snacks and a new book across various genres which include; notable British authors having published mystery, period drama, and non-fiction.
Quintessential's Box or Classic box. What's the Difference?
What the main difference between these are mainly the size and quantity of items included inboxes. Both the classic box and Quintessential's share common items, however Quintessential's box measure approximately 12x10x4inches.
The classic box is a flat design is 12x8.5x0.8inches. this is also untracked shipping which enables them to keep international shipping costs low for consumers buying.
They are all packed by hand with care each month with attention to detail. The packaging is always a delight and simply and aesthetically pleasing to the eye.
Shipping / Subscription
They provide worldwide shipping to over 200 countries worldwide via the Royal Mail postal service.
Subscription boxes sent to the USA are sent separately via DHL and will not include food items. But the British treat and snack boxes can be bought separately for delivery via Royal Mail.
International deliveries take roughly between 5 to 14 working days.
It is also expressed clearly that the shipment is sent on or around the 22nd day of each month.
Suppose there are any missing or undelivered items which can occur. It is normally a delay in transit by the country's international customs agency. This is considered outside of the control of Quaintly & Co.
Hopefully, boxes are eventually delivered within 3 weeks. It is recommended to check your local postal office in case it is docked there.
However, if you still have any concerns and questions, you can contact Quaintly & Co via the contact form on the website, and they would be happy to help.
Rise of Reading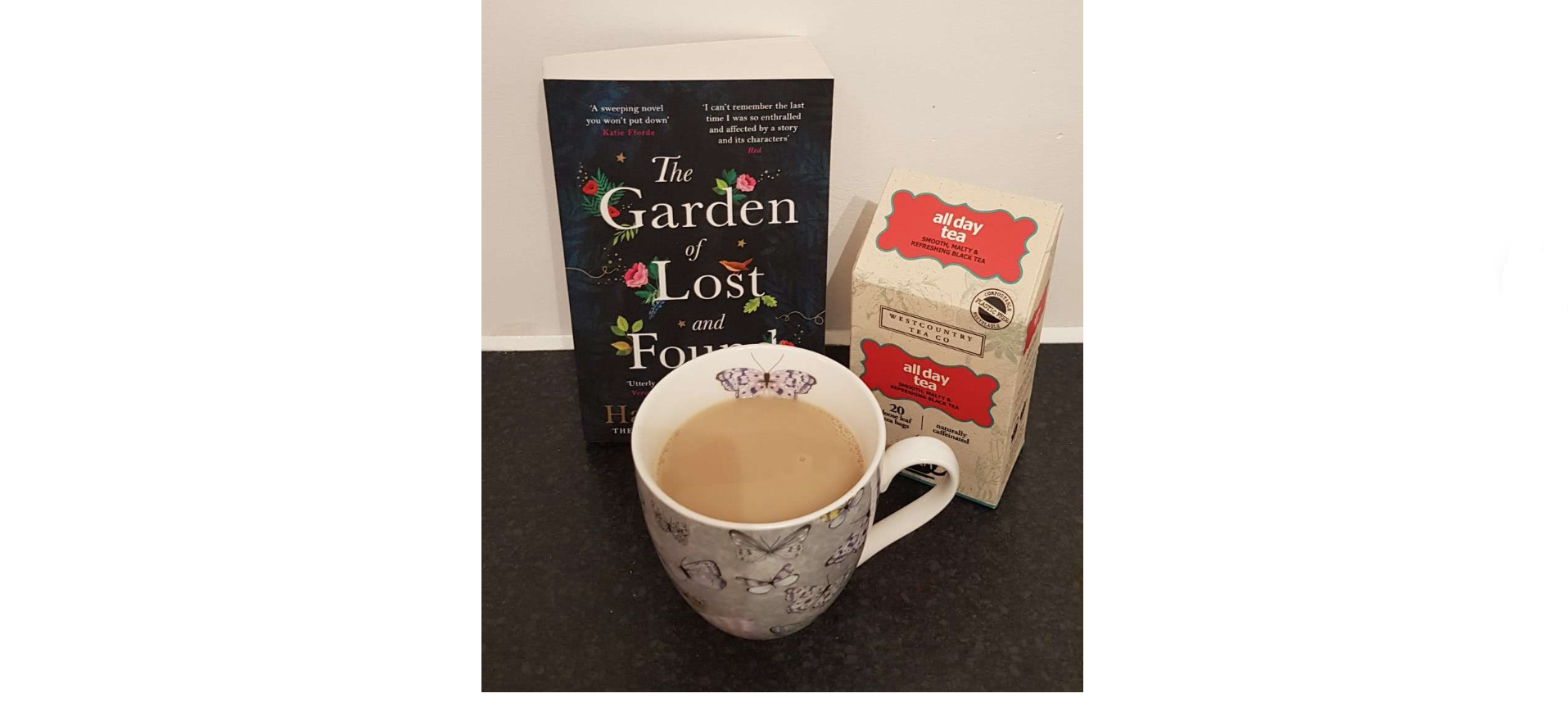 Since the COVID-19 pandemic, there has been a surge in reading during the lockdown, a booming business in the literacy sector. Due to the curfew and restrictions, many brits have turned to read and we brits are well known for having a nice cuppa tea. Some have taken this opportunity to read to develop their verbal abilities and improve focus and concentration. It is known that reading also reduces stress and improves your memory. Many of us have been faced with stress and difficulties during this lockdown. Quaintly & Co a have been providing a service that many now find comforting, and it's something to look forward to whether it is a one-off purchase or a monthly package and also these subscriptions allow you to try new tea flavours that you may not normally try and read a different genre of books monthly.
RateUsOnline Verdict For Quaintly & CO 
Being the person who tried and tested this lovely Tea and Book package I love how Quaintly & Co is a British brand focused on the British teas, snacks and novels are definitely a niche in the market as they focus highly on the British culture, we as Brits do love a cup of tea and biscuits.
On arrival, the presentation and packaging were lovely and tidy and made me excited to open up. The package that I had the joy of opening included a novel and tea and some snacks, including biscuits, toffee covered waffles.
I personally feel that if you are willing to pay the monthly subscription, it would be a delight to receive a small gift monthly with different teas to explore upcoming brands you may not personally find out about and novels that you may not always pick up from the book stores or library but can be a pleasant read. It is a little taste of Britain in a box for people who may purchase this outside of the UK.
A
The gift size and contents are also perfect for a gift to employees or friends and family who may be tea enthusiasts. You also have the option to make a one-time purchase on their shop page on the website. They also tailor to holidays so you can get Christmas gifts for those you care for.  I would definitely recommend this to people who enjoy tea and try new flavours and brands and book lovers. It is a surprise every month, as they do not tell you in advance what will be in the packages, but it will always include between 3 to 6 products. Overall, I am happy with the product, I did enjoy the taste of the tea they sent and I love books, so I would absolutely repurchase it.
Quaintly & Co Purchasing Guide
To subscribe and purchase the Quaintly & Co Tea and book club you can visit the website and choose from various subscription packs with the price starting at £19.99.
If you're interested in purchasing this interactive Quaintly & CO Tea and Book Club visit the link below:
https://www.quaintly-uk.com/
Quaintly & CO Star Rating

I give this product a 5-star review because Quaintly & CO Tea and Book Club is;
Packaging very well and is very pleasing to the eye

Has different teas to explore monthly

Can be gifted to people who may enjoy or want to try something new

Delivered to your doorstep

Option to buy isolated products from the website not just subscription 

Can cancel the subscription any time
Contact us at team@rateusonline.com if you would like us to review your product.