Plumbing is a mature market. Although COVID-19 hit the industry hard, the new housing opportunities are estimated to provide new growth elements, stated Terry Leggett an expert industrial analyst. Investing in your online presence and SEO should be your top priority. But, what does SEO for plumbers have to do with success?

 
Competition in the UK plumbing industry is fierce. Around 61% of marketers claim boosting SEO and improving organic presence is their primary inbound marketing priority. Plumber SEO provides an advantage that helps your business stand out in this competitive environment.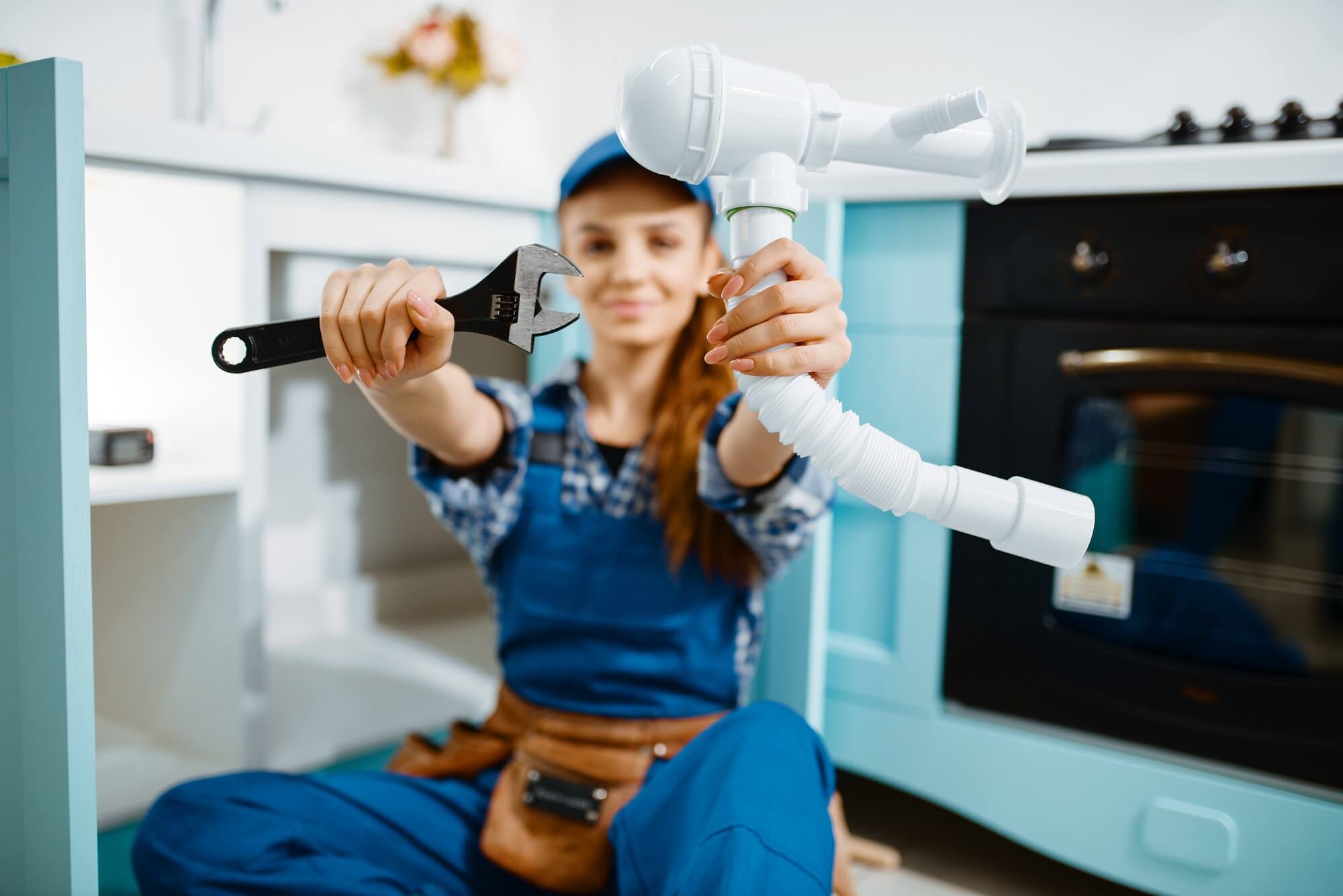 Do a Google search, and type "plumbers in [your local area/city]" or "plumbers near me UK". If the business you own doesn't rank on the first Google page, then you are losing clients. In fact, "near me" mobile queries have gone up by more than 200% in the last two years. All those potential projects are going straight to your competition.

 
Here you will figure out exactly how to convert these searchers into actual customers. This can be achieved with proper SEO services for plumbers.

 
How to Use SEO for Plumbers to Boost Leads?
Having a website is not enough. SEO services for plumbers are a process of creating and editing website content so that every web page will rank higher on search engines such as Google, Yahoo, and Bing. For that you need:
Optimized Content – Your website needs unique and eye-catching content with plumber SEO. This is known as content marketing and is a viable strategy for improving awareness and interest among new potential clients.
Site Structure and Code – The website must be search engine coded. That way the website is much easier to find. To achieve that, the site must be secure, fast, and mobile-friendly.

 

Reviews and Backlinks – Reviews and offsite factors play a key role in your company's growth. They help your business become an authoritative and relevant option in your local area.

 
READ ALSO: WHY ARE REVIEWS IMPORTANT FOR YOUR BUSINESS ?
Local Plumber UK: Why Do I Need an SEO Strategy?
SEO services for plumbers create a sustainable, convenient, and lasting lead generation engine for your business. They can take your digital marketing to a whole new level and award your website with a digital competitive advantage.
Based on recent reports 76% of people who search online for something nearby, visit the business they find in one day. While 28% of those nearby searches result in a purchase.

 
Local SEO statistics improve your local search presence so that more clients in your vicinity will be able to find your company. Although not every online search will result in a purchase, it will bring people to your front door.

 
For example, if the plumbing industry gets plenty of traffic in your hometown, you can capture that audience with a local SEO for plumbers. With the best SEO for plumbers, your company will drive more traffic through organic leads. The optimized listings will make it easier for potential clients to use your website. This provides a convenient audience boost.
By adding even more useful information, such as map directions and prices for your services, you can encourage even more clients to become potential customers. The more data and information you cover on your website, the more trustworthy you can be. That's why SEO for plumbers becomes a foundation for beneficial customer relationships.

 
READ ALSO: PLUMBING TECHNOLOGY THAT IS IN HIGHEST DEMAND
6 Plumber SEO Ways to Get More Leads
Want to know how SEO services for plumbers will revamp your online presence? By relying on data-driven approach and marketing tactics, services provide the best SEO for plumbers.
[caption id="attachment_9248" align="alignnone" width="2000"]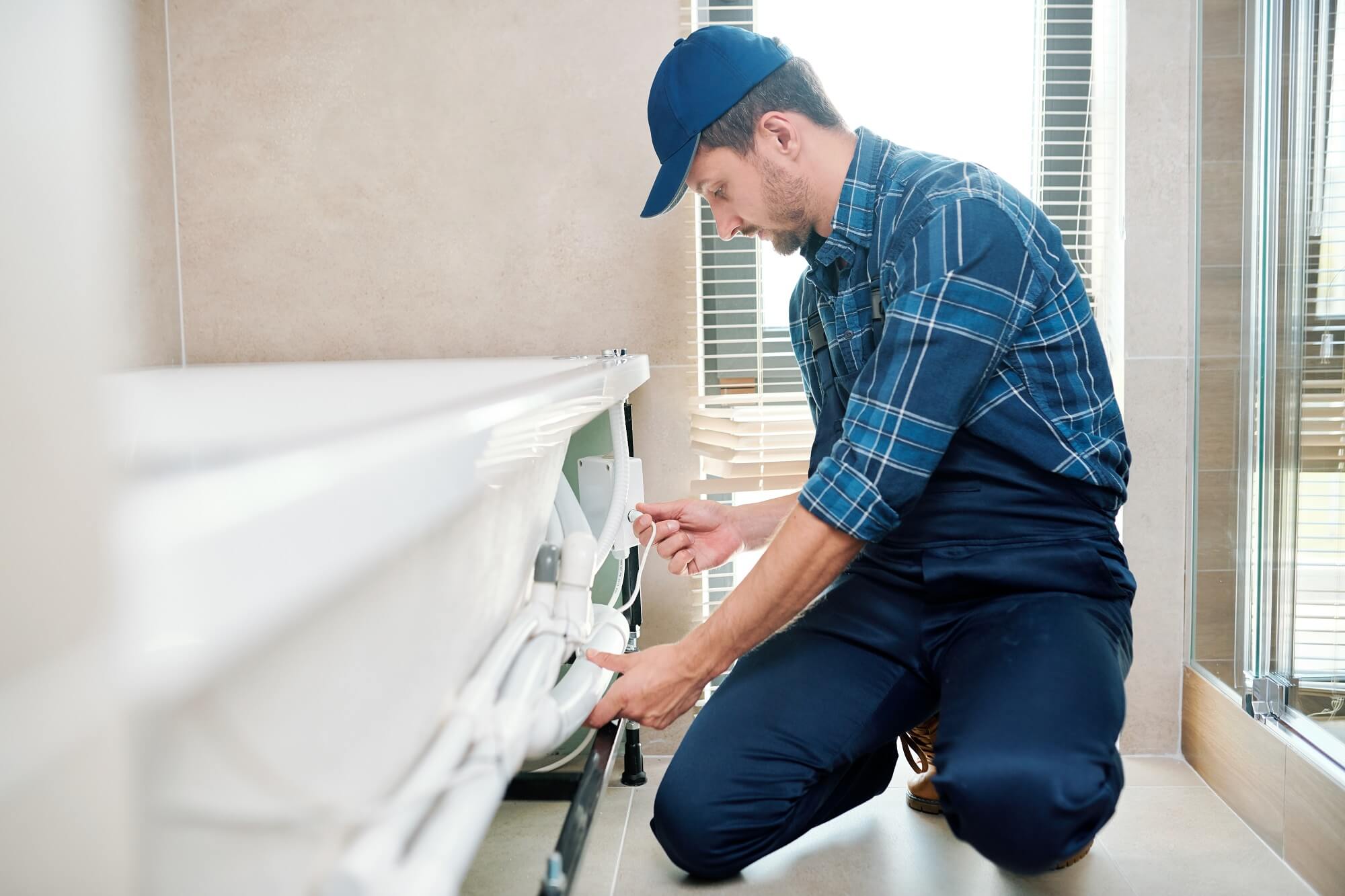 Plumber installing pipe system by bathtub[/caption]
Here is a quick overview of how they make it happen.
1. Digital Competitor Analysis for "Plumbers Near Me UK"
A digital competitive analysis will take a look at your website's online content, accessibility, engine visibility, reviews, and presence on social media. Plus, it will help analyze and track the currently available data that's out there and is related to your plumbing business.

 
You will obtain custom SEO recommendations that will improve:
Organic traffic

Keyword ranking

Sales funnel
According to a recent study, the number one position on Google search gets 33% of search traffic. It demonstrates power and attention. While the second position gets 18%. The traffic percentage rate only drops from there. To aim to reach the top 1, you need the best SEO for plumbers. SEO services can make that happen.
With SEO for plumbers you get from SEO services, you get to stack up against the best competitors in your local area. These services provide a detailed baseline on how to take SEO for plumbers to the next level. They focus on your website sales, content, structure, and most importantly – search engine visibility.

 
2. Website Content & Code Optimization
When a potential customer is searching online on "how to find a local plumber", an optimized website will get more leads. SEO services will help install customized call tracking and Google Analytics on your website. This will be the source of new traffic for your plumbing business.

 
[caption id="attachment_9249" align="alignnone" width="2000"]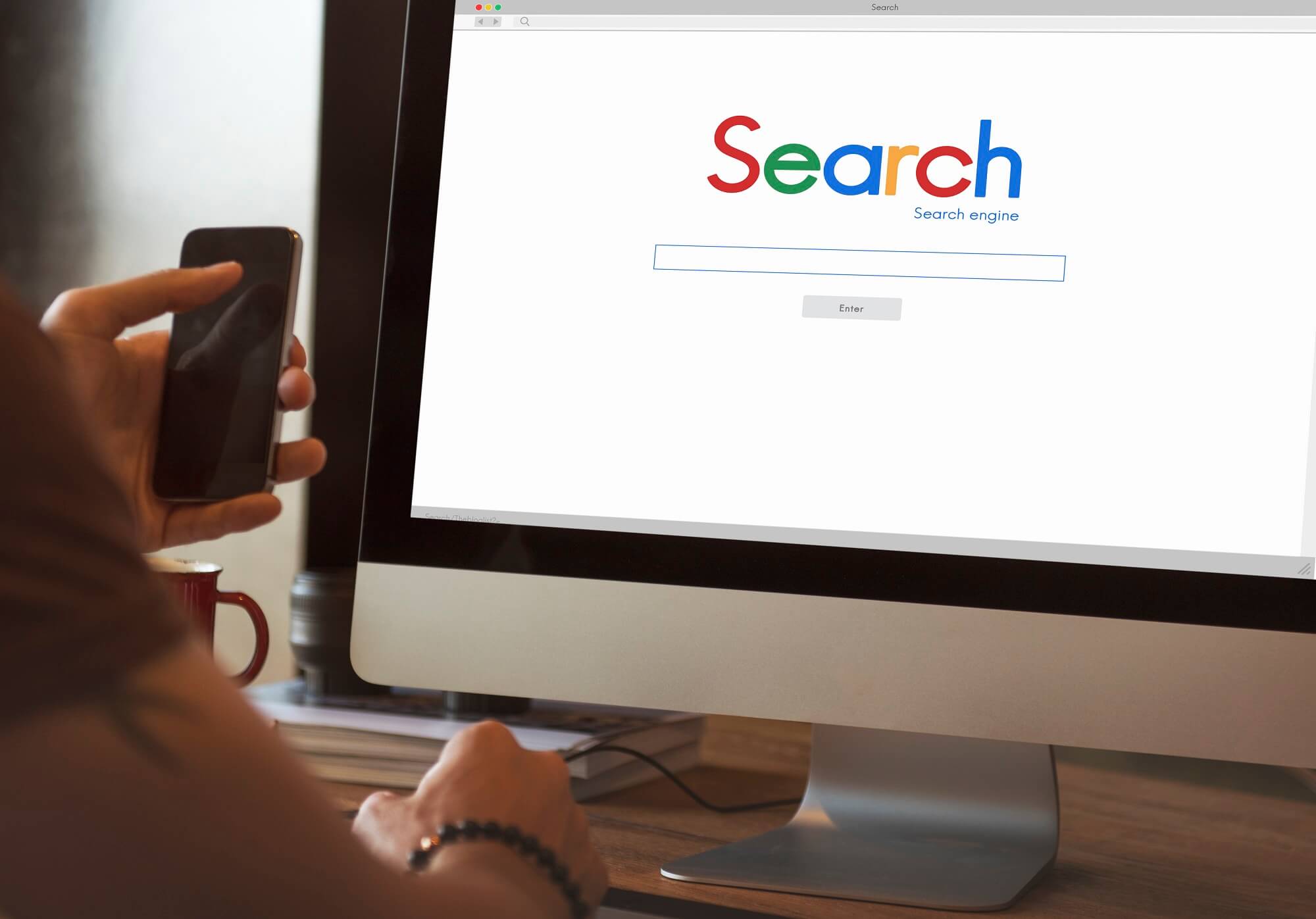 Online search[/caption]
You will get a mobile-friendly interface, secure and fast website. Their goal is to optimize your current page with better keyword rankings and search engine visibility. They also do CRO (conversion rate optimization) on every element of the website such as navigational links, buttons, and contact forms. With an option such as this, your customers will only get the best website experience.
3. Constant Updates for a Seamless User Experience
SEO requires dedication and commitment. To remain relevant, your website should receive regular updates and provide customers with fresh content. SEO services do exactly that. With plenty of updates a month, they will make sure your content is up-to-date and ranks higher on your local listings.
An SEO analyst for your plumbing business will work with designers, copywriters, and other teams to give you an optimized asset that will serve your needs. Whether that is images, content, blog posts, infographics, or more. In the end, you will be getting a finished version you'll be proud of.
4. Focus on Local SEO
By optimizing your plumbing social media page, more people will know about your business. SEO services build local business citations across online directories like Facebook and Google My Business to spread the word. This will be your key marketing strategy.

 
It provides you with the opportunity to list your plumbing company on local search results and Google Maps. You can use this chance to publish important information about the company, such as closing/opening hours, website links, contact info, and more.

 
Many businesses are also using this feature to post their upcoming events. This way you can attract a bigger client base, making it an excellent long-term strategy.

 
5. Provide Status Report On a Monthly Basis
To keep your plumbing business on the right path, you need regular and simple reports. SEO services will do that for you. They do monthly report calls on everything that's going on with your website. It features breaking industry updates that might affect your sales, giving you valuable insight into the business performance and industry results.

 
6. SEO Tracking and Monitoring
One of the advantages to running an SEO campaign rather than a traditional one is the fact that you get regularly monitored analysis. SEO tracking provides you with key information that will help you objectively identify what's going right or wrong with your campaign.

 
It helps you track your progress and demonstrates the value of your plumbing services to clients. All these factors are important for improving client retention. The information is at your fingertips, making it super easy to track that progress. You can use it to keep improving future campaigns.

 
SEO services will track that performance for you. They will test the latest and proven ideas that can help your business move forward. Since many of your competitors will already be using SEO for plumbers, you need yours to get regular tweaks and updates to obtain the desired result.

 
That's where SEO services come in handy. They know exactly what it takes to outrank the competition. They enhance traffic, improve rankings, and boost revenue. In such a competitive environment, you need all the help you can get. In the long run, SEO can prove highly advantageous.
Key Takeaway
When it comes to a better online presence, local plumber SEO will be your best bet. It can help you thrive in a competitive and crowded industry. Now that you have a better understanding of how local SEO can make that work, you can use it to your advantage. In the long haul, a tactic such as this can build up revenue and client base.

 
Besides, as a business owner, you need a sustainable, reliable, and convenient advertising strategy. You have to keep up with the latest trends or you end up falling behind. Local SEO can ensure that valuable assistance. Figuring out the SEO fundamentals keeps your business in the big game, allowing you to spread awareness, get more clients, and build trust. If you have no clue where to start with the optimization, SEO services can set you on the right track.