Growing your business in 2021 where the global pandemic is still not completely eliminated will be challenging. But that won't necessarily be the case if you nail down the core principle of growing your business. You cannot press pause on your business once it is up and running, but you will have to continually work towards growing it. In this article, we will discuss how to grow a business and how can social media help a business grow.

 
[caption id="attachment_9128" align="alignnone" width="2000"]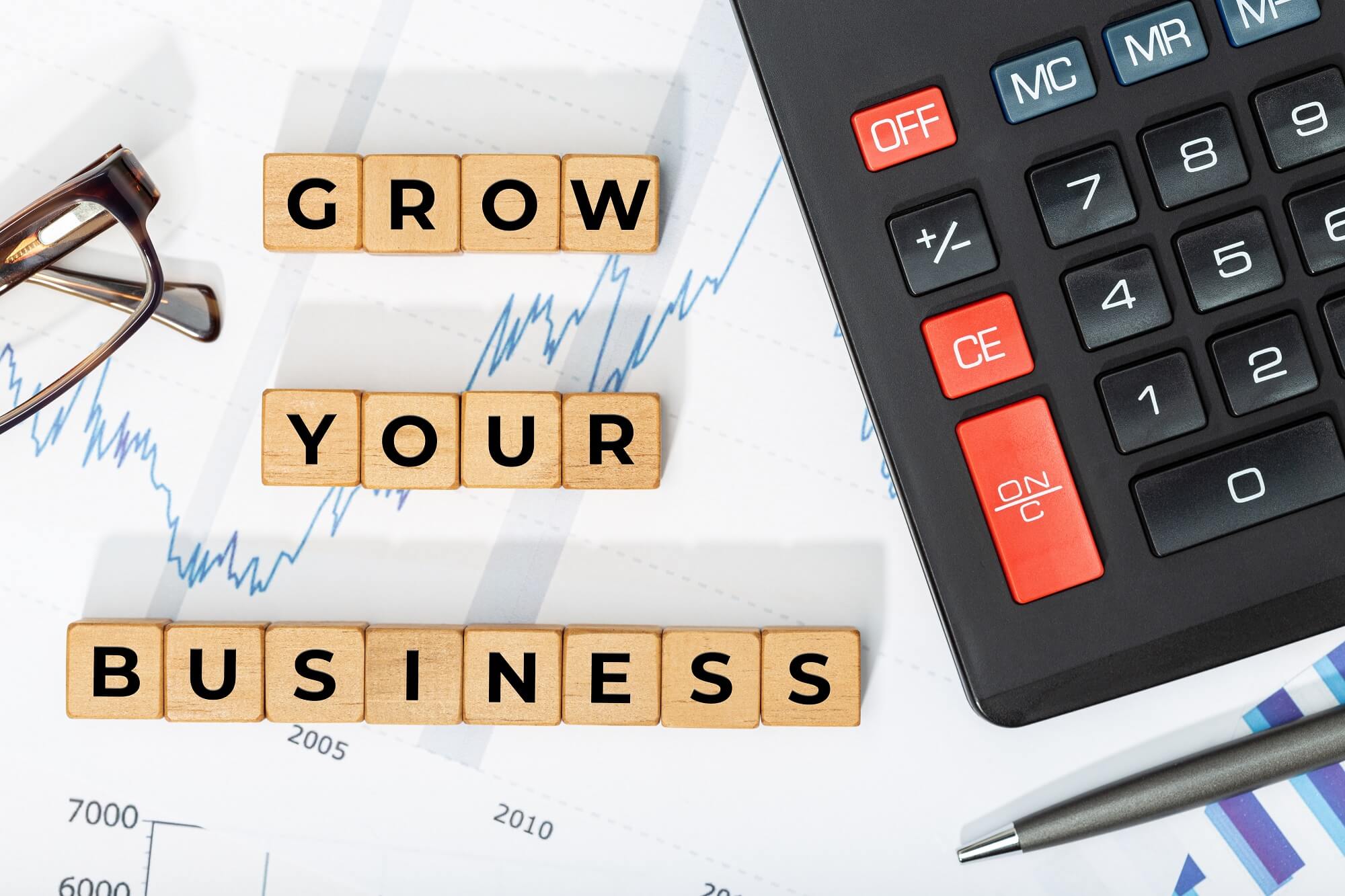 Grow your business concept.[/caption]
If you have established a business and want to grow it, here are three ways to help grow your business:
1. How Can Social Media Help a Business Grow?
There are so many ways social media helps your business to grow. If you're not already using it for your business then you're missing so many potentials as well as real customers. About four billion people around the globe use social media. About 38 percent of them (in the US) use social media to explore the brands before shopping online according to Statista
,
and vixen namibia
.
Here are some of the benefits of using social media that help you to grow your business.
Increases brand awareness

Humanizes your brand

Increases website traffic

Allows you to partner up with influencers

Promotes your content

Enables you to manage your reputation

Better customer and audience engagement

Allows you to retarget your old customers
1.2 How to Grow Your Facebook Page
Currently, Facebook has more than 2.8 billion monthly active users according to Statista. It means, growing your Facebook page is essential to grow your business to new heights. Not only will it allow you to connect with your potential customers but it will also help you to improve your overall digital presence. Here's how you can grow your Facebook page.
1.2.1 Block All Fake Followers
Keep in mind that fake followers are actually harmful in growing your Facebook page. That's because they never engage with your posts, which essentially hurt your reach. Moreover, your posts will only be shown to about 6 percent of your total followers. So, it's vital to have only those followers that actually participate.
1.2.2 Invite Users to Like Your Page
In order to invite people to like your page, you can contact different influencers and celebrities who already have a big following. It can help you a great deal to find so many new people who are interested in your products and services.
1.2.3 Use Facebook Ads
It's of utmost importance to use Facebook Ads to attract new people to follow your Facebook page. First of all, you'll need to define a budget that you can easily spare because you don't want to spend too much money. Moreover, you'll need to keep in mind that your Facebook ads must only target your potential customers. You can use different filters such as interests, demographics to make sure your ads are only appearing in front of the people who are highly likely to follow your Facebook page.
1.2.4 Turn off Automatic Placements
As mentioned, you must use Facebook ads in order to grow your Facebook page and your intended results must also be front and center. There is a range of objectives that Facebook allows you to select from that allow you to choose whether messages or engagement are important to you or not. You'll need to select an engagement to grow your Facebook following. Moreover, you'll also need to ensure that automatic placements are turned off. Bear in mind that it's turned on by default and it enables your boosted posts to appear on Instagram as well. It undoubtedly increases your overall reach but it certainly doesn't grow your followers on Facebook.
1.2.5 Call to Action
You must add a call to action on all your articles that redirect not only to your website but also to your Facebook page. Whether you have a blog or you follow any publishing platform, adding CTA can bring so many new followers.
1.3 How to Grow Social Media Followers for Business?
Increasing your social media following must always be your top priority and it should also be at the forefront of your overall marketing strategy. That's because a large number of the audience provides you with more opportunities to covert, improved customer loyalty, and enhanced conversion rate. If you're wondering how to grow your social media followers for business then read the following.
1.3.1 Understand Your Audience
The first and probably the most important thing that you need to do to grow your social media followers for business is to determine your target audience. You can use customer profiling to obtain comprehensive details to attract more people. You can also utilize the factors such as demographics, psychographics, behaviours to identify your target audience in more detail.
1.3.2 Use Hashtags
Just like you incorporate the right keywords in your website content, you'll need to use the right hashtags the same way to get more exposure on social media. Facebook, Instagram, and Twitter are the social media platforms where the hashtags are most commonly used. Therefore, while posting anything on these platforms you must always use the right hashtags.

 
People who are searching for the hashtags that you use will see your posts that will eventually increase your social media following. But you need to bear in mind that staying on your core topic is essential. It means that any hashtag that you use on your posts must be relevant to your business.

 
1.3.3 Reach Out to Social Media Influencers
You can reach out to social media influencers who already have a handsome following. You can request them to recommend your services or products on their official page and encourage people to experience them. Sometimes it costs you a little amount of money but the results it brings are totally worth the investment.
1.3.4 Post Regularly
You need to stay active on your social media pages especially Facebook and Instagram. The best way to keep your following engaged is to start a little competition or contest where the winner will get a free giveaway. This way not only the following will stay active but you can also direct them to your website and product pages to increase your conversion rate. Moreover, make sure that you only share interesting and valuable posts on your social media pages.
1.3.5 Tell a Unique Story
Almost all the brands use social media in the same way as they create one post and share it across all the different social media platforms. Keep in mind that people who are following you on multiple social media platforms will lose interest if they see a similar post everywhere. That's why you need to tell a unique story and share unique posts. Not only will it allow you to keep your current followers engaged but it will also bring new followers to your page as well.
1.3.6 Improve your reach on social media
In order to improve your reach on social media, you need to attract customers to follow and like your page on Facebook, Twitter, Instagram, Snapchat, and more. To increase your social media reach, consider the following:
If you have a blog, see the share counts see what platform your customers are sharing your posts on the most. Optimize your social media profile (develop an easy-to-recall username, a recognizable picture or brand logo, keyword-rich descriptions, and trackable link to your website). Understand your customer's demographic information (gender, relationship, status, age, education level, language, interests). Then create targeted advertising campaigns using this information, to reach a similar audience. If you want to grow your business, follow these three ways to do so.
2.Perform Research to Define Your Mission Statement
First of all, you'll need to define your mission statement. It includes determining your target audience and creating informative and valuable content to reach it. For that matter, you'll need to perform comprehensive research to figure out your potential customers and how you can convert them into real ones. You can follow the practices mentioned below to establish your mission statement.
2.1 Define Your Audience
The first step in defining your mission step should be defining your targeted audience. Answering the following questions will allow you to do it most efficiently and effectively.
What service and products are you offering?

Who is interested in those products and services?

What usable content you already have to provide your targeted audience with?

What kind of more valuable content you'll need to create?

Where are you planning to publish your content?
2.2 Research the Competition
Researching the competition is also very important for growing your business. There are multiple tools available in the market that you can use such as Ad Beat, Similar Web,independentescorts etcetera.
[caption id="attachment_9130" align="alignnone" width="2000"]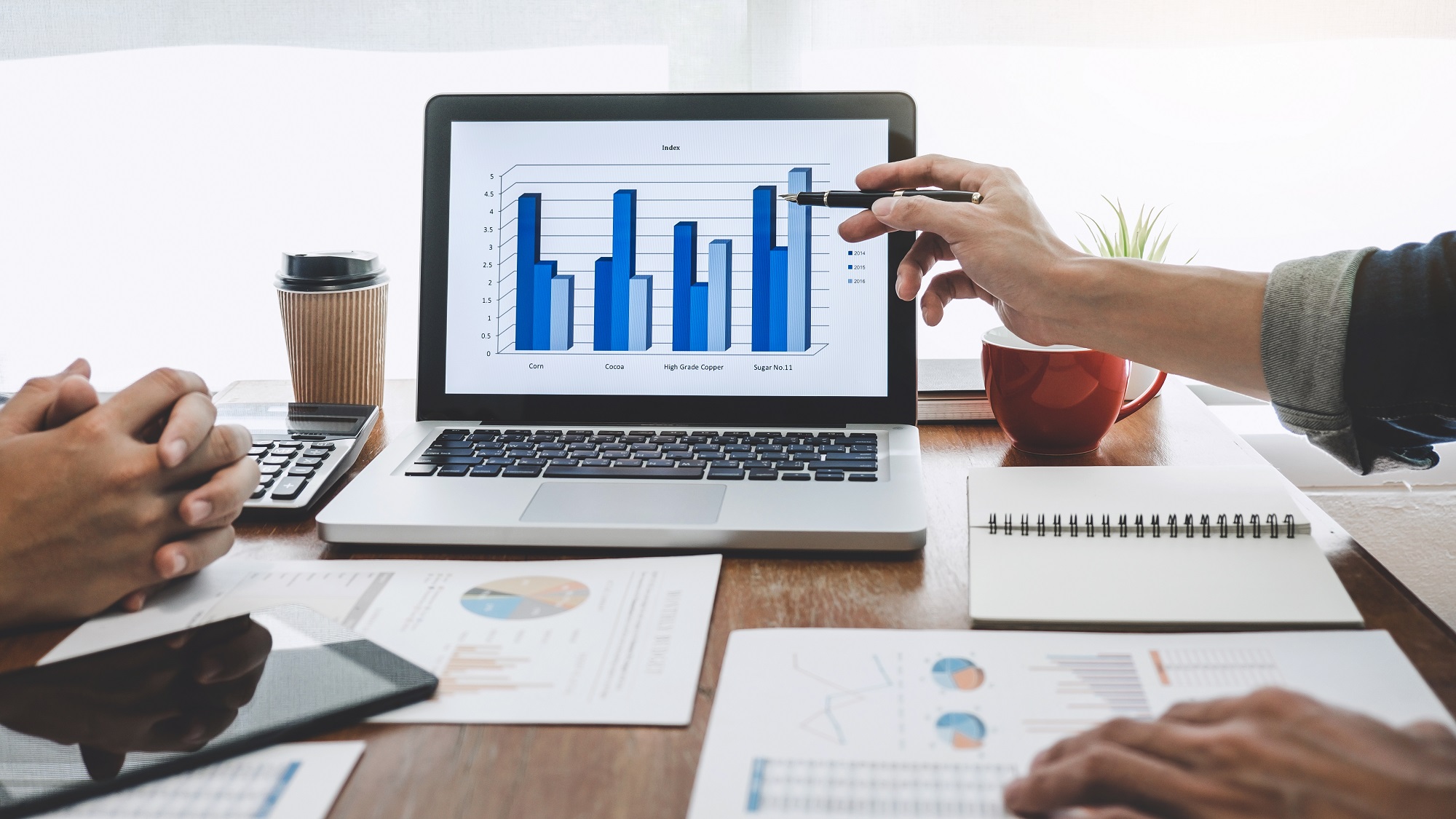 Competitor analysis[/caption]
Such tools come with competitive intelligence that allows you to unveil the online strategies of your competitors. You can find ads, landing pages, content, and more to emulate those. It's one of the quickest ways to expand your business because if something is working for your competitors it most probably will work for you as well.
2.3 Create Valuable Content to Reach Your Targeted Audience
The best way to approach and stay in contact with your customers is to provide them with informative and valuable content. You can generate email lists as well by encouraging your website visitors to sign up for the newsletter. Make sure that you provide something useful in return once the customer signs up for your newsletter. Moreover, create blog posts, video tutorials, and social media posts to reach your targeted audience.
Another important thing that you need to keep in mind is that your content must be SEO-friendly. It means that you must incorporate the best-valued keywords and their variations to rank your website better on the search engine result pages.
2.4 Utilize the Content with a Perfect Content Marketing Strategy
You need to develop a content marketing strategy to grow your business. To build a successful content marketing strategy, you will need to:
Establish a mission statement, which involves you defining a target audience and produce content you will use to reach these individuals.
More specifically, to create a mission statement and come up with goals, you need to perform research. Find out who you are targeting, the methods you will use to attract them and generate traffic for your business, and anything that will help you reach your ultimate goal of building brand awareness through content. The different types of content you can create include Blogs, Infographics, and Social media posts.
3. Engage with Existing and New Customers
Once you have started interacting with your targeted audience after researching and defining your goals, it's time to convert them to real customers. Consider following the practice mentioned below to increase your conversion rate.
3.1 Start Loyalty Programs
According to LinkedIn stats, it will cost you about three times more money on getting new customers as compared to selling your services or products to existing ones. That's why starting a loyalty program is essential to retain your existing customers as well as attracting new ones. You should spend a little money to get clean and more incentive and everything will pay off in the long run. You'll experience your sales increasing if you build an attractive loyalty program for your customers.

 
3.2 Encourage Customers to Review and Recommend your Business
You can gently ask your existing customers to review your services and products once they purchase them. It's one of the essential factors that play a vital role in your business growth. Another important thing that many small business owners forget or ignore is to make your Google Business Profile. It will allow your customers to find your business in the search results. here not only can you upload the important data about your business, such as an address, open timings, phone number, website, etcetera but you can also get the reviews from your customers here as well.
Online reviews and personal recommendations have become extremely important tools for businesses looking for growth. According to the stats, about 93 percent of the people regularly access online reviews and about 85 percent of them trust them as well. You can also use dedicated websites such as Yelp, Trustpilot and RateUsOnline ,escort livingstone,to get your business reviews. If you want to obtain online reviews and recommendations for your business, you will need to: Engage with customers. First of all, select review websites that attract dedicated users, with results that show up in Google when people search for your business name.
Then ask for a review after your customers have bought something from your business. Ask them for a review via phone, email, postcard, text message, postcard, or in-person, if applicable. Give them an incentive to leave a review.

 
Final Words
These are three of the best ways to grow your business in 2021 along with their breakdown. We hope that it will help you to expand your business and allows you to achieve your both short-term and long-term goals in the least possible time.