Having a small home does not necessarily mean that you cannot have and enjoy your living area. While having a big home would be perfect, it is good to note that even the most spacious home may not always appear so large. This is why we bring you 4 great ways that you can create and enjoy more space in your home.
Reduce Clutter and Organize
The one thing that takes up a lot of space and makes even the largest spaces look constricted, is a clutter. Having bits and pieces of things like clothing, toys and even work items lying about in piles can make a room and even the entire home feel tight, stuffy and even choked up. Clear away the clutter that has gathered around the home and store away your items in a more organized manner. For instance, folding and hanging up your clothes are less likely to make your closet look chocked up unlike when you just have them all spilling out in a pile. Also, as opposed to leaving toys in a pile at one corner of the room would help to organize them into a bin, it would also make it easier for storage.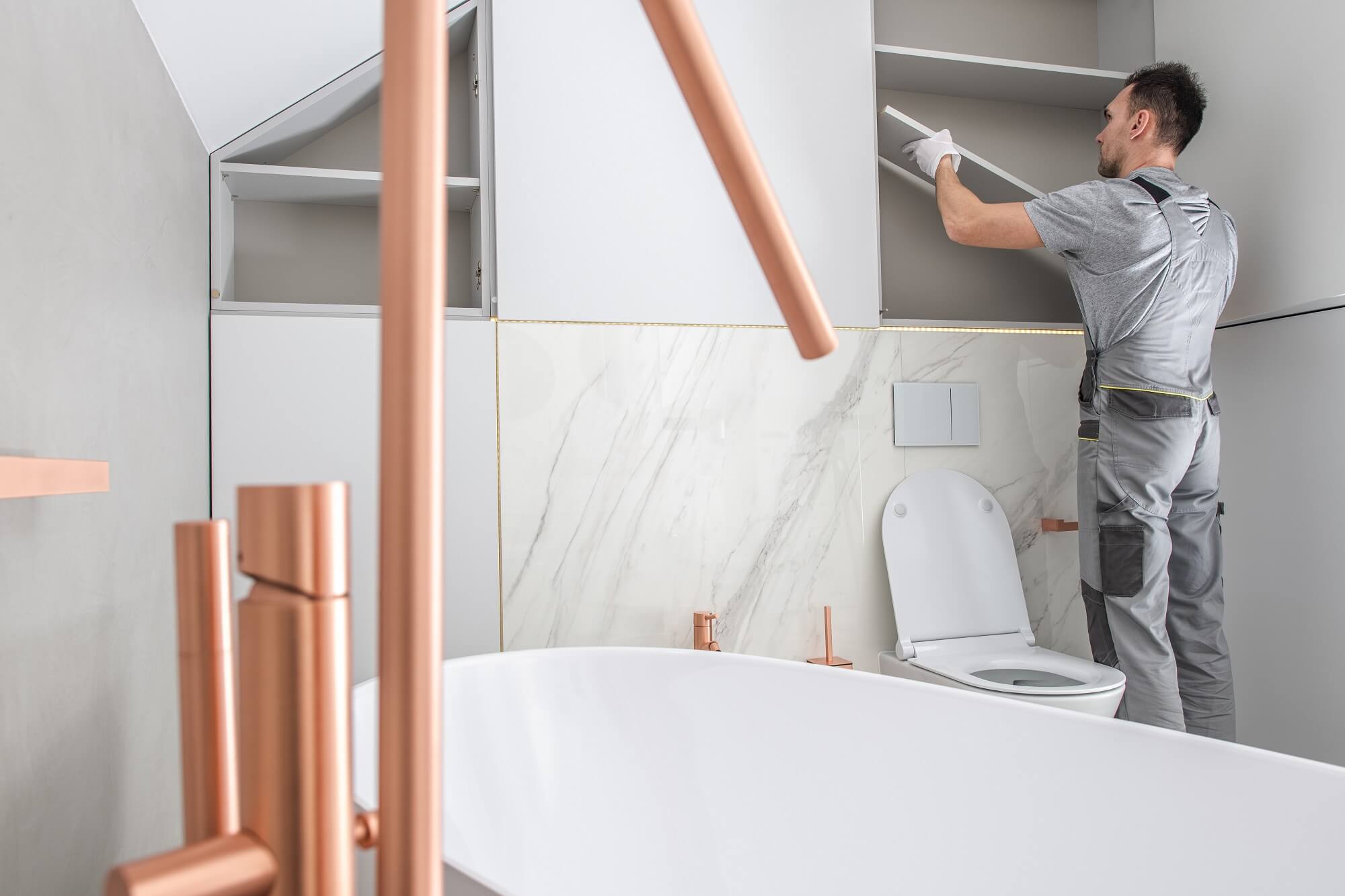 Invest In Practical Storage Spaces.
Rather than constantly looking for space all over your home to store things, you could simply invest in some practical storage spaces. Building a simple shelf with several drawers and layers can help to not only hang decorations but store away nicks and knacks that would have otherwise been left lying around in the home. A fantastic idea for storage space is also the space at the base of your staircase.
This space can be turned into a closet and even have racks and shelving for storing away more things. Another investment that would greatly payoff is wall racks. When maximizing space, you can never go wrong with racks. This helps to maximize your vertical space.
Make Good Use of Light and Bright Colors
In any space that you have, colours and lighting are very important when you want to create space. Having a home with no proper lighting and a confusing colour scheme is most likely going to make your home look smaller and tight. When choosing colours, choose a complementing bright and clean colour scheme. This, paired with proper lighting would give your home a clean, wide and spacious look. When it comes to lighting, you want to make sure that you get as much natural light in as possible, you may want to consider leaving your windows open to allow more natural light in. Also if you have mirrors in your home, simply placing them at an angle that reflects an open space can make your room appear larger.

Clean Up As You Go
After clearing out your home and creating your much-needed space, it is very easy to let it get crowded all over again. To avoid this mistake, it is important to remember to clean up as you go. Try to get as many items off the floor as into their rightful places as possible. You may also want to make your storage spaces easy to reach as this would make cleaning up easier and not feel like a chore.
There you have it, 4 practical, inexpensive and very simple ways of making more space in your home.
Also If you provide home renovation services, then consider partnering with RateUsOnline who can help you gain new clients. We use high-quality content to strengthen the online presence of a business. Sign up today for free.