Ever since the outbreak began, fitness enthusiasts had to revamp their exercising routine completely. No gyms, no classes, and no more typical group fitness training.

 

These couple of months are indeed difficult, but people managed to chomp through it and find a way to enjoy fitness under lockdown. That's where the latest fitness trends can come in handy.

 

They've become the go-to choice for exercising in quarantine and will most likely persist after the lockdown ends. We compiled a list of the top fitness trends for 2020 you should know about.

 
7 Top Fitness Trends for 2020
According to a survey by the American College of Sports Medicine, some fitness trends this year may get more attention than others. Based on the reports from 3,000 different fitness professionals, here are some of the most popular trends that might remain mainstream for the long haul.
1. Virtual Workout Classes
A virtual workout is a popular option for carrying out a fitness routine without having to leave the house. It is one of the most practical fitness trends due to its flexibility and convenience. People exercise whenever they need and for as long as they like. Just pick a day and time, and you are good to go.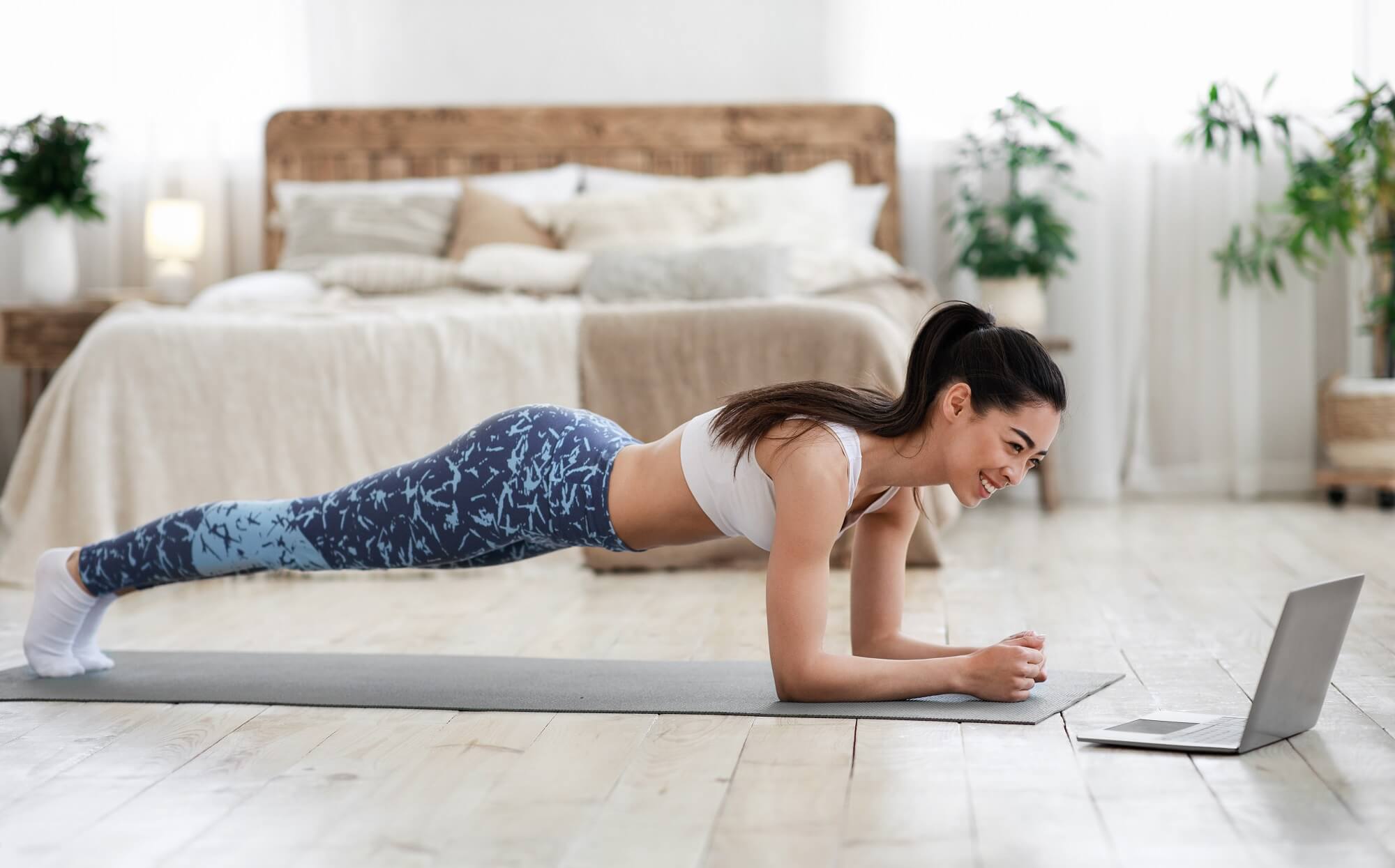 What Virtual Workout App to Try?
There are many virtual fitness apps out there, each designed to fit your personal taste. If you don't know which one to pick, you might want to check out Stark Fitness. It's a convenient app with a complete full-body routine.

 
2. HIIT (High-Intensity Interval Training)
Another famous trend during quarantine is HIIT. Since the lockdown began, there was a 58% increase in HIIT articles on a global level.

 
According to Joe Mitton, an experienced trainer, more and more people are noticing the perks of HIIT workouts. They are much easier to do at home and excellent for the body.

 
Now that fitness enthusiasts are familiar with the benefits, they will be more eager to keep doing them even after the lockdown ends. Joe believes that by then, people will already form a habit of doing HIIT.

 
Emma James, an expert physiotherapist, shares the same thoughts. She revealed for Metro UK that a lot more people are now interested in HIIT, and there has been a sudden boost in HIIT classes online.

 
Anything from smartwatches to fitness trackers, GPS, and heart monitors are a popular trend. They have such a dominant role in fitness that by 2025, it is estimated that wearable tech will be a $74.03 billion dollar industry. That's almost 18% more than what it is right now in 2020.

 
These devices remain a well-known trend for two consecutive years and show no sign of backing down anytime soon.

 
4. Free Weight Training
Before the pandemic, strength training was the "jack-of-all-trades." But, now the cards have turned to free weight training, explains the American College of Sports Medicine.

 
Instead of having to spend a hefty sum on expensive fitness equipment, people are opting for bands, kettlebells, dumbbells, free weights, barbells, etc.

 

Heavy weight lifting has dropped in favour. As a result of this growing trend, new exercises have become available that can make this type of training more effective.

 
5. Yoga
A lot of people are familiar with the benefits of yoga for mental health. This type of activity has long been a popular choice for calming the mind and soothing stress. But, in quarantine, yoga has become a staple for many.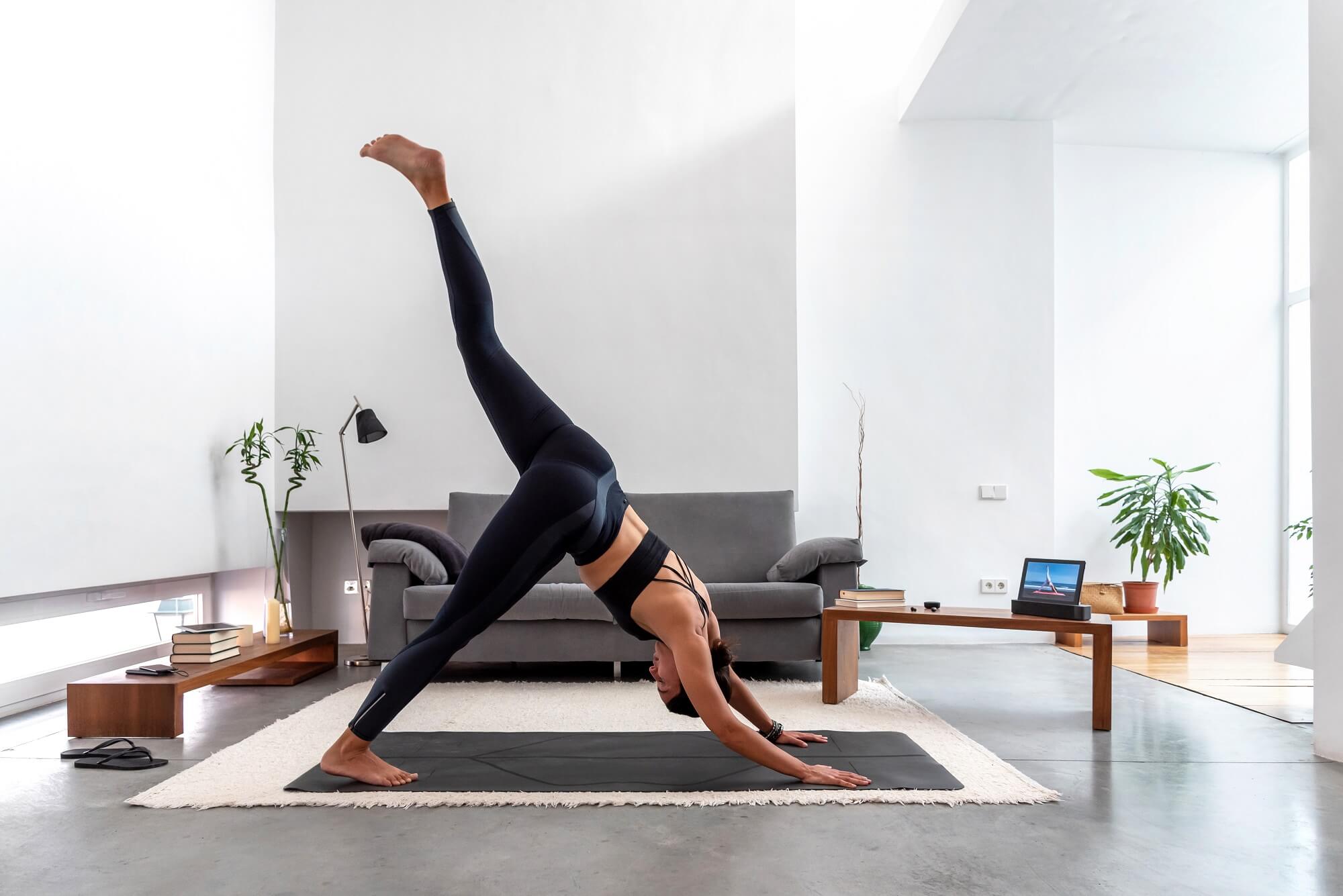 Due to its renowned capabilities to tone the body, strengthen the system, and improve flexibility, a lot of people have opted for yoga instead of high-intensity workouts. It provides therapeutic effects and is not as taxing on the system as bodyweight training is.

 
Experts believe that yoga will remain one of the top trends, even post lockdown.

 
6. Insta-Live Sessions
Instagram always had a huge influence on growing trends. Fitness activities are no exception. Since people want to stay in touch with friends and have someone to join them for physical activity, they will organize live events on Instagram, online courses, and workouts.

 
This is a great way to boost self-confidence and still stay in a secluded environment. That's why there has been a sudden rise in Insta-live sessions.

 
Even though you are not working out side-by-side with the other people, you still get that feeling that you are socializing and building a meaningful relationship with others. Overall, if you don't want to exercise by yourself, you always have the opportunity to stream the content and get reactions from viewers.

 
7. Hiring Personal Trainers
Since the survey was published, hiring a personal trainer remained among the most popular trends.

 
Over the last couple of years, many fitness enthusiasts interested in shedding some pounds have hired professionals to help them out. But, with the current pandemic, it seems an even more practical solution.

 
Clients organize one on 1 session and try out specific routines as recommended by the trainer. These routines are tailored to the client's needs. They are uniquely designed to help them achieve their goals. Plus, people can choose where to have a training session, either at home or online. That's what makes it a convenient choice for day-to-day use.

 
Final Thoughts
Fitness Trends are constantly evolving. Since we are spending a long time behind the computer screen, these trends have become a necessity. But, with the epidemic, some of those that used to be popular have lost their shine. Now, gadgets and online sessions are becoming more and more influential. While it is difficult to predict which trends will come and go, with the options we listed here, you can get a general idea of what you can expect.