Over the years, human interest in self-care has increased exponentially. According to data from the Global Wellness Institute, wellness tourism is expected to have an annual growth of 7.5% by 2022. The booming market in this sector, in turn, increases the skin health awareness of the general population. 
With the current technology, new, ground-breaking innovations are increasing the use of aesthetic medicine. These innovations have increased the medical spa global market's growth. Since there has been a growth in the use of Medical Spas, this article will discuss what medical spas offer and highlight the difference between Medical Spas versus Traditional Spas. 
What Services Do Medical Spas Offer?
[caption id="attachment_8695" align="alignnone" width="2000"]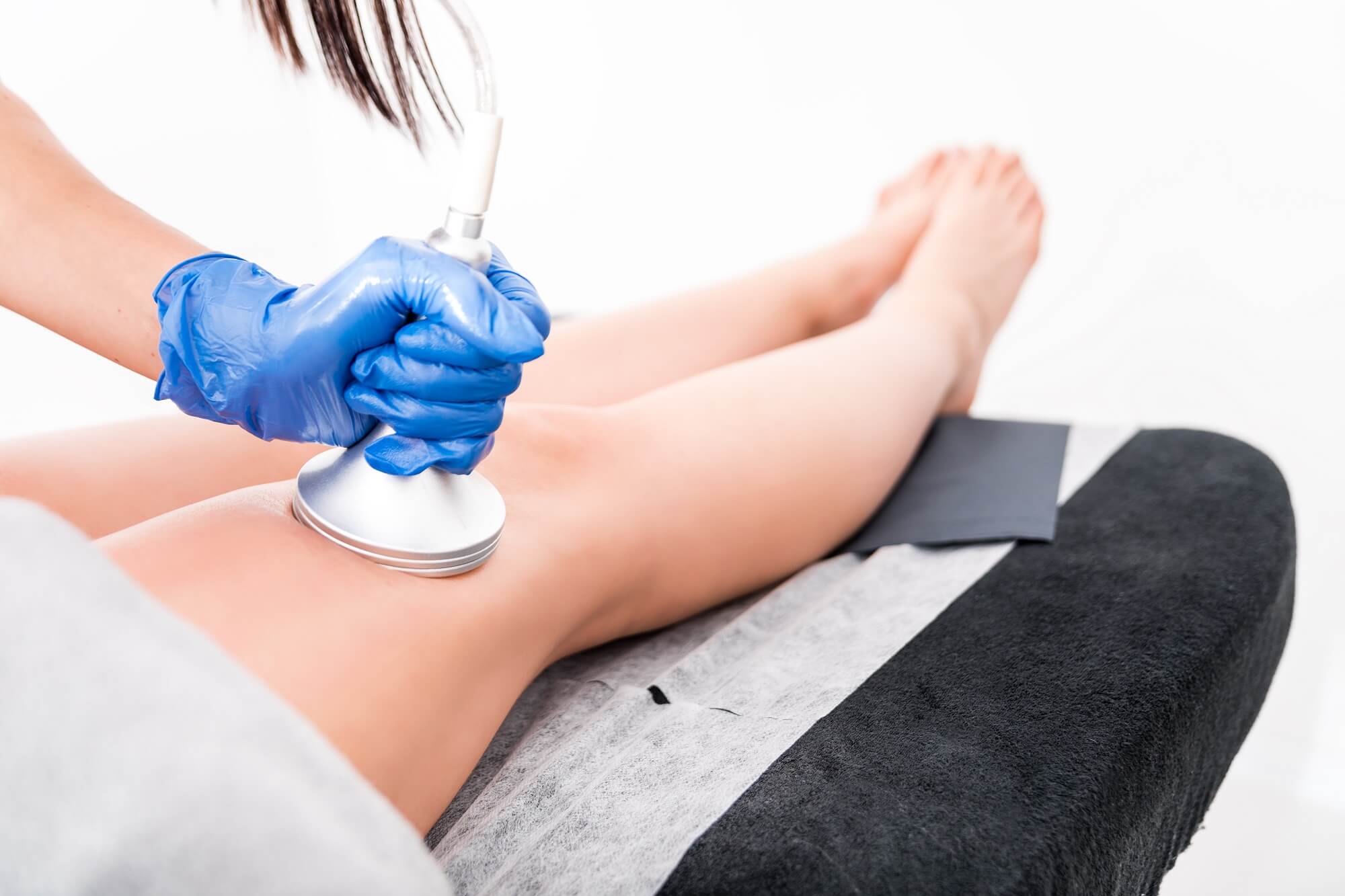 Anti-cellulite treatment at the medical spa centre, vacuum massage procedure
[/caption]
Have you been wondering, "What are the most popular medical spa services offered in the UK?"
Here are five of the top services you'll find in UK medical spas.

 
1. Botox
This is the process of injecting botulinum toxin into the body, targeting the face. This substance is used to reduce wrinkles and rejuvenate maturing complexions. Another name for Botox is Dysport or Xeomin.
2. Dermal Fillers
It is the use of Hyaluronic Acid (HA), which is a type of temporary soft tissue filler or dermal filler. When injected into the body has the function of reducing the appearance of fine wrinkle lines and facial folds. It also works on creating a fine facial and lips structure and improve their volume.
3. Laser Hair Removal
This is what makes inventions worth the sweat and hard work. It involves using a laser to expose the hair shaft and laser pulses to remove the hair by destroying it. The method has been under experiment for over 20 years before it was officially released to the public.
4. Body Sculpting
The term is used to describe a different kind of aesthetic plastic surgery. These are procedures invented to help change the shape and improve the appearance of the body. It includes complete redesigning of the body parts to the desire of the client.
5. Microdermabrasion
It is a way to exfoliate and treat different scarring types such as light scarring, discolouration, and damaged by the sun and stretchmarks. It is done by minimally sanding your skin to remove the thick outer layer.
There are many medical spas in the UK. Some of the best spas in the UK include Chewton Glen, Hampshire Berkshire, and The Scarlet. To help you choose which UK spa you should go to requires you to read some spa reviews of the best hotel spas and get to know the five-star spas. 
Difference between Medical Spas and Traditional Spas
What is the difference between a medical spa and a regular spa? The most significant difference between the two is scientific innovation. This means that the breakthroughs science made in the field are far superior to the techniques used before. For this reason, you cannot find services offered at medical spas in traditional day spas.
[caption id="attachment_8696" align="alignnone" width="2000"]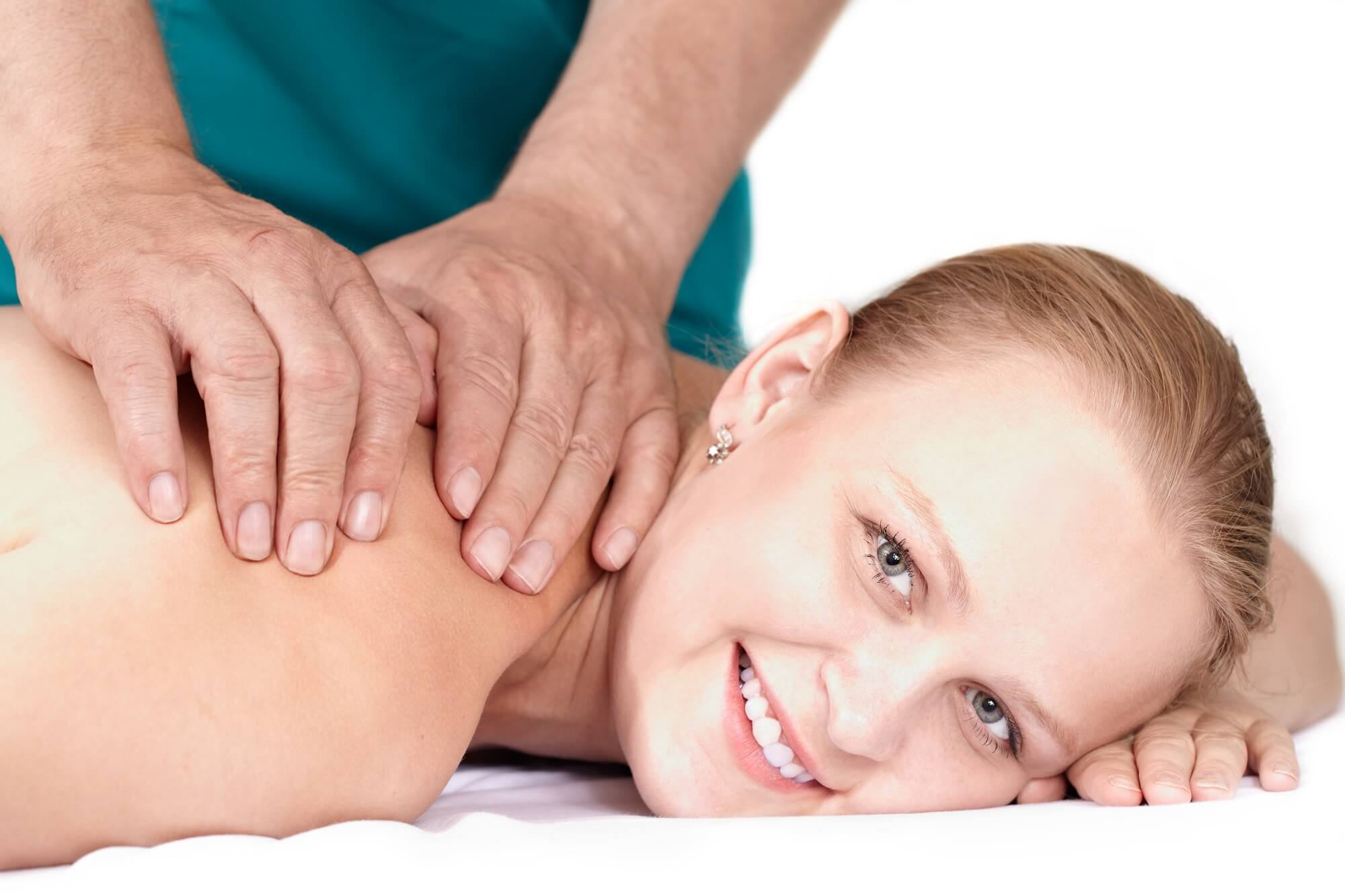 A young pretty girl of 25 on a seance of medical (health) massage in a light study. She's smiling and looking at the camera.
[/caption]
In the present day, Medical spa spots run by qualified doctors and plastic surgeons. These doctors are called dermatologists and may have assistants to help run it, but their presence is paramount. Anyone with the taught skills ran traditional spas.
Day spas focus highly on providing relaxation, while medical spas provide delicate result-oriented services. These day spas vary widely as some are very posh, like those you visit on vacation.
Treatments Offered
The kinds of services offered in the two facilities differ widely. The day spas may offer luxurious services such as salt glows, seaweed wraps, massage, and facials. You will find acne treatments, hair removal, ageing skin, and many more professional services for a medical spa.
However, medical spas have a variety of specifications and specialized services. These services are only available from qualified personnel from dermatologists or plastic surgeons. Some of the medispas services include injectables such as Juvederm, Restalyne, laser treatments, botox, and chemical peels.
Some other procedures offered at medical spas (medispas) include skin enlightenment and reduce scarring of the skin. These procedures improve the general appearance of your skin.
Specialists Involved in Treatment
The procedures divided into two; those that require medical personnel prowess and those that do not. The first category must be done by the physician or specialist in-charge of the spa. The second category is performed by typically trained employees and overseen by the physicians in charge.
There is an individual called an aesthetician; these are the people who will do all the non-medical procedures. They will handle all the other functions like massages, wraps, body scrubs, and the rest. They can also take other techniques such as acne treatments, facials, and superficial chemical peels.
How to Know If Medical Spas (MediSpa) are Safe ?
The big question is, are medical spas safe? For patients who take their health goals seriously, you would like to assure the quality of services provided. These are some of the few ways in which one can be sure of the right treatment.

 

One of the ways to know this is by referral.
[caption id="attachment_8697" align="alignnone" width="2000"]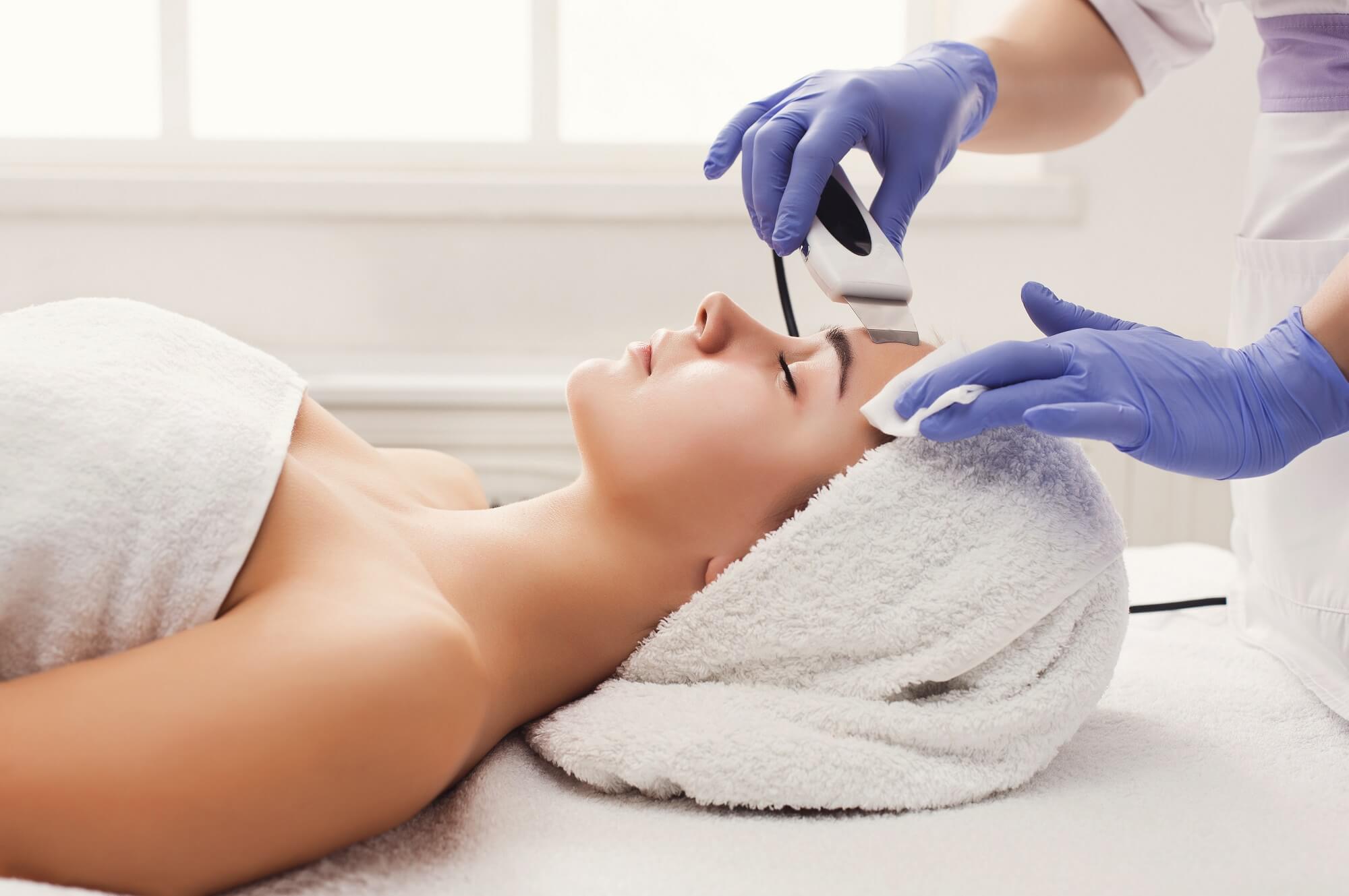 Rejuvenating facial treatment. Model getting lifting therapy massage in a beauty SPA salon. Exfoliation, stimulation and hydration. Aesthetic cosmetology, closeup, copy space
[/caption]
Get some patients or customers of the spa to affirm that the services provided are legit and reliable. Check with the local government organizations that validate the validity of the spas in the location. Check on the medical spa status and vicinity overview.
The other most efficient method is visiting the desired med spa and checking the services they offer. They should highlight the benefits clearly and all the side effects and possible drawbacks. Take a tour and look at the hygiene around and the contingency plans for emergencies. Finally, talk to the physician in charge for a clear picture and clarification.
Presence of Supervising Physician
Look at how involved is the supervising physician. Be sure to take your time and inspect how involved is the supervising physician. This will help you evaluate their services well.
There is a substantial reason why the state requires the presence of a supervising physician. Some of the more technical procedures require that patients are well-groomed. 
Please do your research on med spas near me and make sure your medical practitioner is legally certified to treat you. It's not about being paranoid and all that; it's about being careful about your health. One wrong move and you may get untreatable lifetime complications only because you were ignorant.
A Medical Spa with a Nurse Instead of a Doctor
Yes, this is very normal for a nurse to be the leading physician at any medispa near me. In the medical field, nurses and physicians are called mid-level providers. This means that they can provide the same services as doctors, with adequate experience and training.
The other question is, do medical spas have doctors? The regulations and requirements of these spas differ from state to state. Most states do not emphasize a doctor's presence on-site; thus, a nurse can accurately serve the purpose. It is, however, your right to ask the relevant questions and supporting documentation; failure to doing so raises red flags.
Benefits of Med-Spa Arrangements
Better and Personalized Services – In standard hospitals, doctors and nurses have very many patients that need their undivided attention. They are practically saving lives which requires keenness and a specific dedication to many patients at once. Here, physicians get fewer customers; thus, they are capable of focusing on their patients better. This boosts work output to the patients leading to higher quality services and client-focused services.

 

Patient Safety – With the regulations put in place by the authorities, medspas provide a safe environment for patient treatment. The experience at a medspa is less stressful than a traditional spa with great post-surgical care. They offer services to ensure your skin and body feel right and healthy as their main agenda is your well-being.
The Range of Services Offered For Your Skin Conditions Is Vast! – It is impressive how a visit to the spa can solve almost all your skin problems. The treatments also help to make your skin radiant and give it a youthful look.

 

People have different kinds of skin conditions. These spas are the best way to treat any skin issues. They have a wide variety of medicine and services that will help treat many known skin problems. It may take more than one visit, but you'll soon start to see the results of your therapy.
Other Benefits 
It is a spot that can also help customers relax – Medical spas also offer therapeutic services to help relax your body. And the best part is that professionals do it. People go to these spas to get massages and body rubs, among other services, to unwind and relieve stress from their bodies.

 

Professionals run medical spas, and the medicine used is legal and certified – Only professionals and trained personnel can run these spas due to the complex treatments involved.

 

This adds a sense of security and confidence to the customers as you are in the right hands. It is a reliable way to spend on your well-being and skin health issues.

They offer precise treatment to particular problems for all their clients – You are only treated for what you are suffering from and not a general treatment for every condition. This makes it a reliable and convenient means of taking care of yourself. You are also likely to see results faster.

 
Drawbacks
They are very expensive. Half a day spa day which lasts as long as 2 hours, may set you back about £250 and a full-day session about £500. This is also relative to the kind of treatment you are getting.
Professional sabotage. This means that the practising professionals may not be fully qualified to practice medicine. As the consumer or customer, you need to be very curious about who is in charge and their qualifications.
Conclusion
The invention of med spas is a genius invention. It provides a modern way of skincare routines. They offer professional services to all the customers needing a customized treatment plan for each individual.
The treatments offered are also dependent on reliable, professionally certified medicine. Although they cost a substantial amount of money to take these treatments, it is worth it. The money spent is for the good and benefit of your skin and body health.