When smartwatches were first introduced to the market, not many people saw their potential right away. Between 2016 and 2020, there has been an increase of over 211% (75 million) smartwatches sold and shipped Globally. By 2025, it is expected that over 250 million smartwatches will be sold worldwide. 
[caption id="attachment_9195" align="alignnone" width="1815"]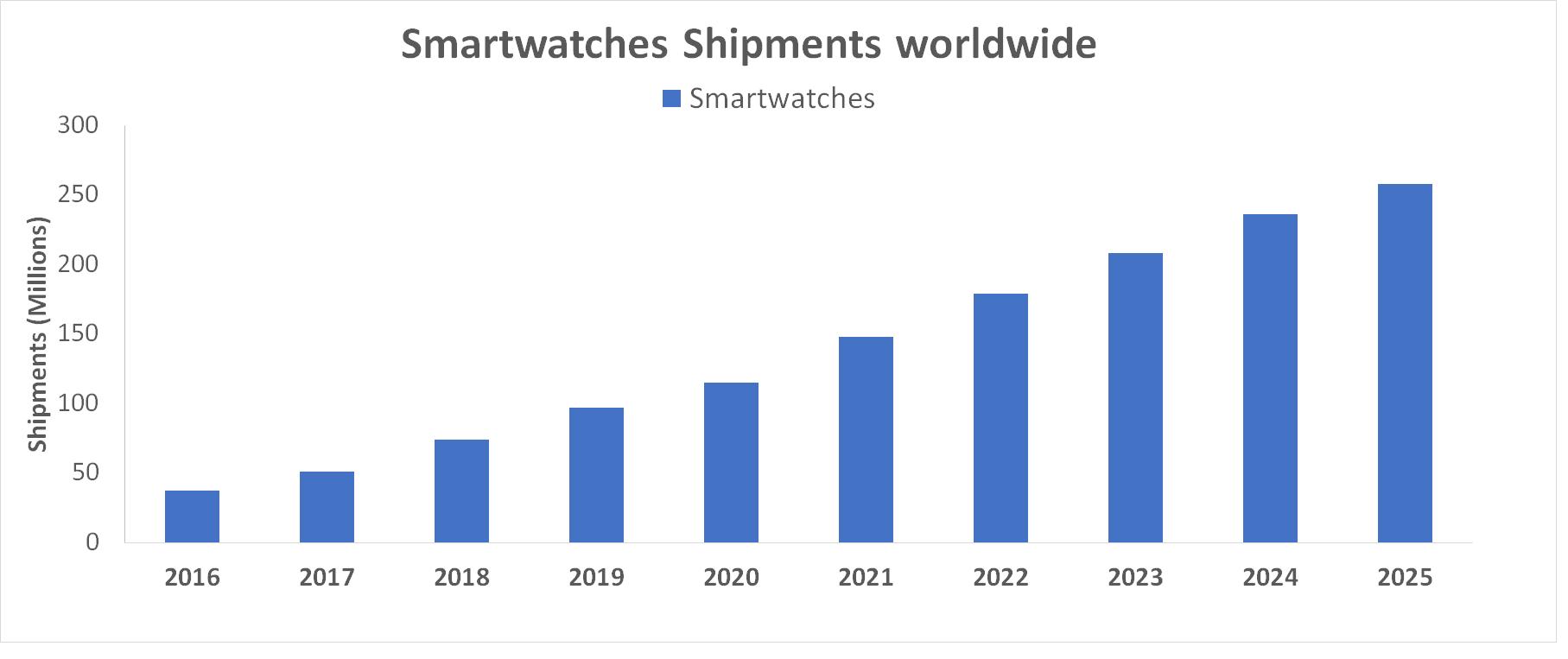 Data from CCS Insight[/caption]
So, trying to purchase one of the best smartwatches will be high on many peoples agenda. Whether you're trying to track your heart rate or monitor your sleep levels, a smartwatch provides all of that, plus convenient linking with your smartphone.
It's safe to say that there are endless options in the market, so making an informed pick can definitely take you some time. Worry not, we've got you covered with a review of the top 5 best smartwatches currently available.
1. Apple Watch Series 6
Not only in the UK but globally, the new Apple Watch Series 6 is considered one of the best smartwatches available. The
Apple Watch Series 6
price that starts from £379. Imagine every feature that was appreciated in the Series 5, Series 6 has better performance, faster charging and a stunning eye-catching design.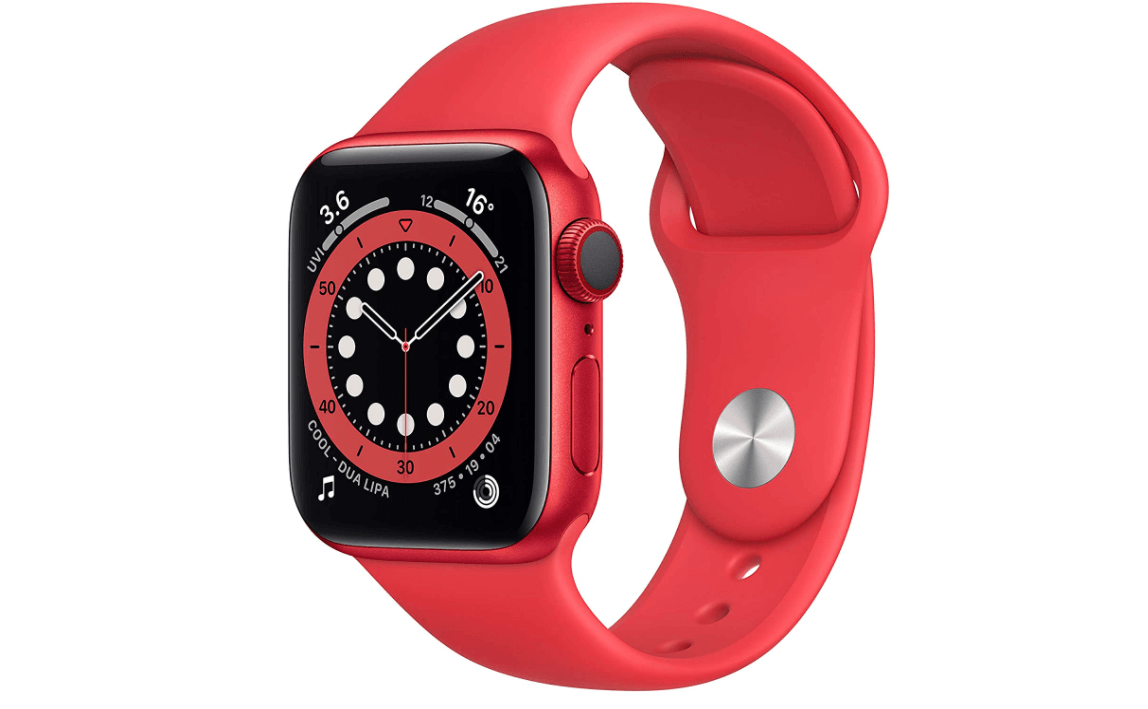 As with its predecessor, the new watch also has the always-on display feature, heart-rate monitoring, GPS tracking, sleep tracking, and battery life of up to 18 hours. New features, on the other hand, include a blood oxygen sensor to help fitness enthusiasts keep track of their oxygen levels.
All of these features are offered with a brand new, and better, processor which explains the obvious difference in performance and speed when compared with the Series 5. With the latest watchOS update, you will be able to enjoy new watch faces, mobility metrics, and a new handwashing timer to ensure that you are staying safe. This watch truly is one of the best smartwatches and we give this watch a rating of 4.5 out of 5 stars. 
2. Samsung Galaxy Watch 3
If your android users and you are looking for the best android watch, you should consider Samsung Galaxy Watch 3. 
We'll dig into the various functions in a bit, but Samsung outdid themselves when it comes to design on this one.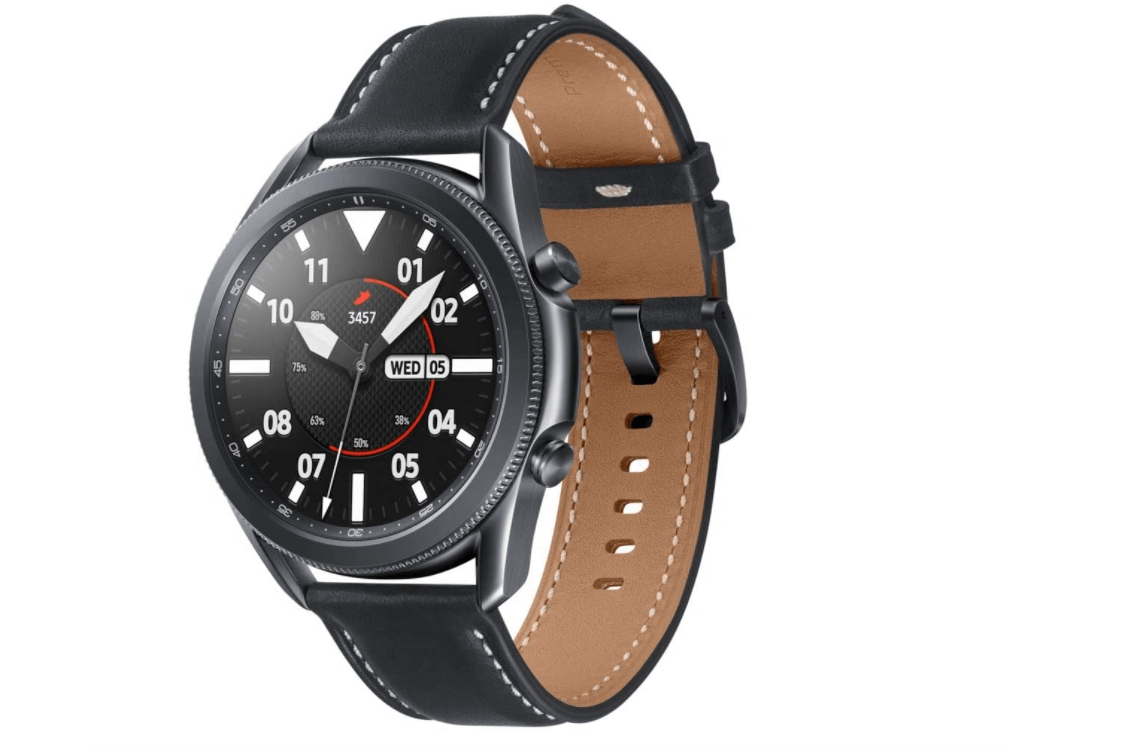 It comes in two different sizes, which is a good nod to accommodate the audience's preferences.  You do not have to carry your smartphone around to use most of the watch's functions. The rotating bezel is a pretty clever way to smoothen user experience and navigation, not to mention that you can use thousands of themes to customize it to your liking.
The battery life is around 2 days, which is actually shorter than the original Samsung Galaxy Watch's battery life. In exchange for battery life, you get music storage, ECG tracking, and trip detection. You can even use the watch for payments because it comes with Samsung Payment. While a little short on apps compared to its Apple counterpart, it's picking up the pace lately. For around £260, the Galaxy Watch is quite cheaper than the Apple Watch, but still relatively more expensive than other Android watches.
We give this watch a rating of 4.5 out of 5 stars.
3. Fitbit Sense
If you are a fan of Fitbit, then the Fitbit Sense is one of the best smartwatches for you as it's the company's top-shelf smartwatch. It has every feature every fitness enthusiast dreams of, on top of an FDA-approved ECG sensor, accurate blood reading, and the ability to measure skin temperature and electrodermal activity.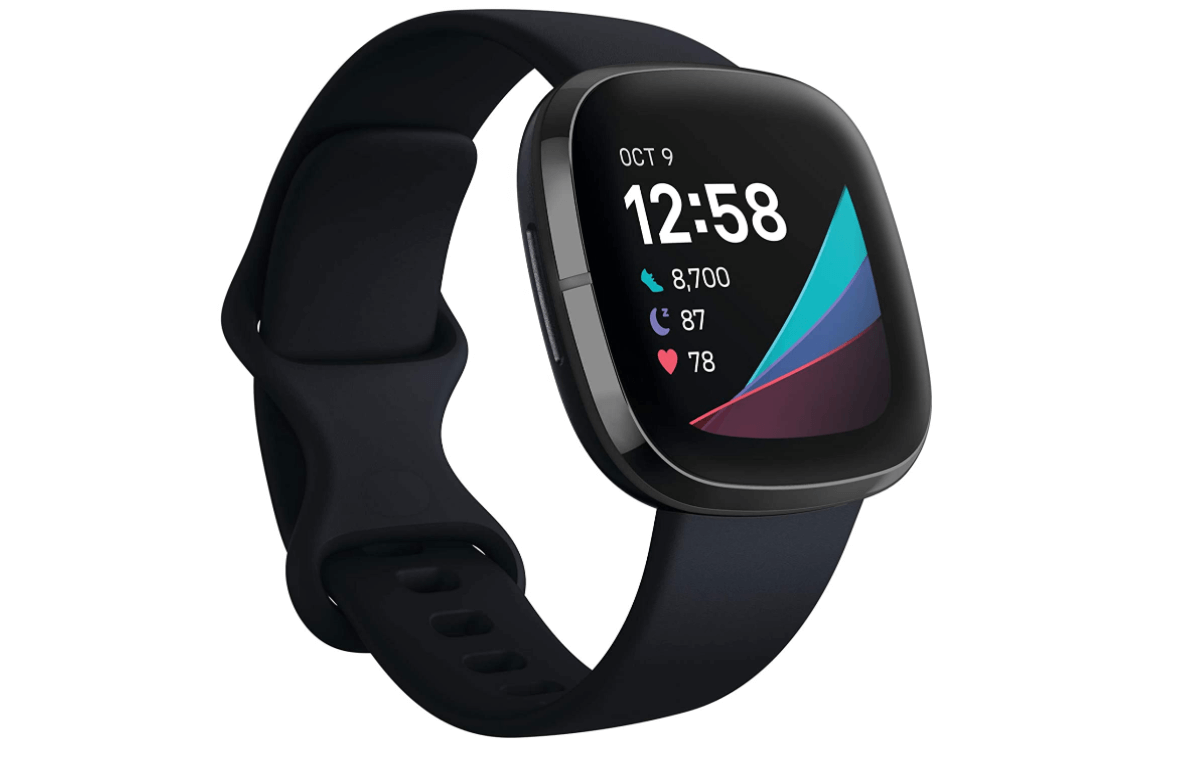 The Fitbit Sense is perfectly compatible with both Android and iOS systems, but it comes with a native app store, Alexa, and onboard GPs. Its battery life is proven to last for up to 6 days which promotes practicality and friendly use. The Sense is also swim-proof to accompany you even if you are underwater. Overall, the ability to take a holistic look at our health has pushed Sense on the top of the best smartwatches available in the market with

a rating of 4 out of 5 stars.
4. Amazfit GTS 2
This is one of the best affordable smartwatches on the market. Unlike the Apple smartwatch, this watch is compatible with different operating systems, both Android and iOS. However, the watch usually pairs more nicely with Android devices. Unfortunately, the watch doesn't offer 4G/LTE, nor Wi-Fi. However, this shortage has blessed the watch with a battery life of up to 7 days without the need to get charged. This is the perfect choice for people who want to upgrade from traditional fitness trackers such as the Fitbit, but with more features and a better design.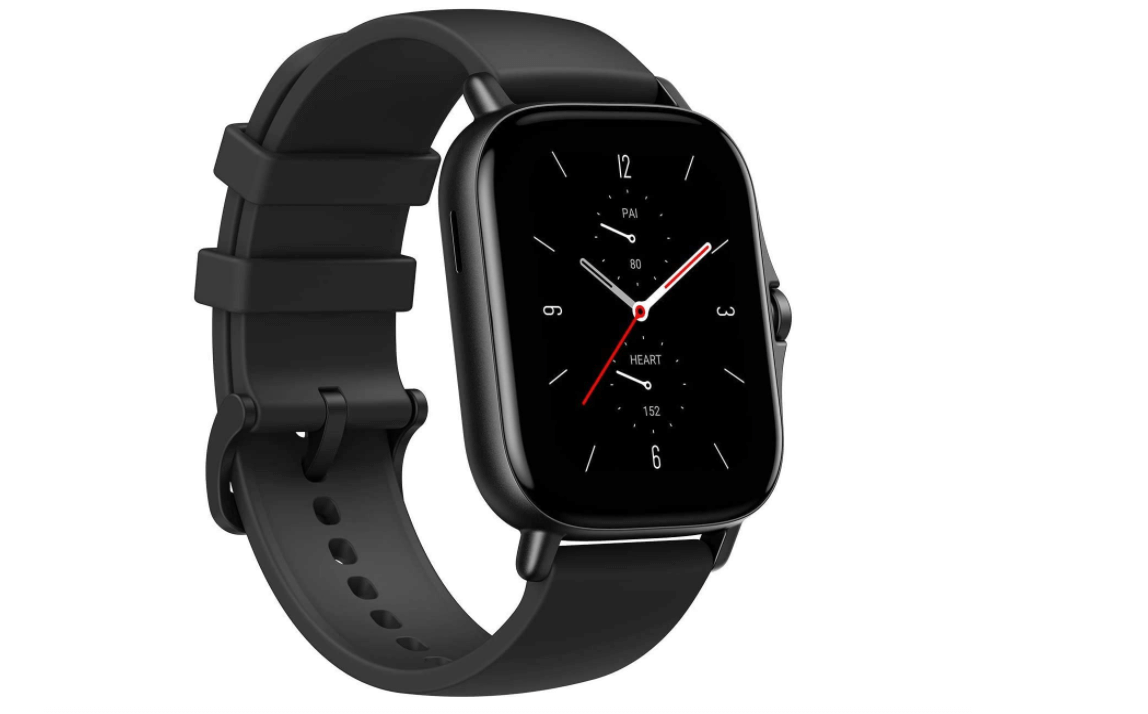 Its sleek Apple-inspired square design and AMOLED display shocks everyone when they find out that it retails for only £159. Just like the likes of Fitbit and Google fitness trackers, the Amazfit GTS offers a wide variety of crucial abilities such as a step counter, insightful sleep data, health sensors that offer accurate heart rate, stress, and blood oxygen measurements. What the Amazfit GTS 2 stands out with from the Apple Watch is its compatibility with third-party apps such as Strava. For this price point and the myriad of benefits you can depend on enjoying with this watch

, it deserves at least 4 out of 5 stars.
5. TAG Heuer Connected
For £1,495, the Connected watch is far from being an option for someone on a budget. With a price of over £1000, you would expect it is the best smartphone watch available. But
 that's the price of combining luxury, sporty design, and state-of-the-art technology.
[caption id="attachment_9185" align="alignnone" width="1148"]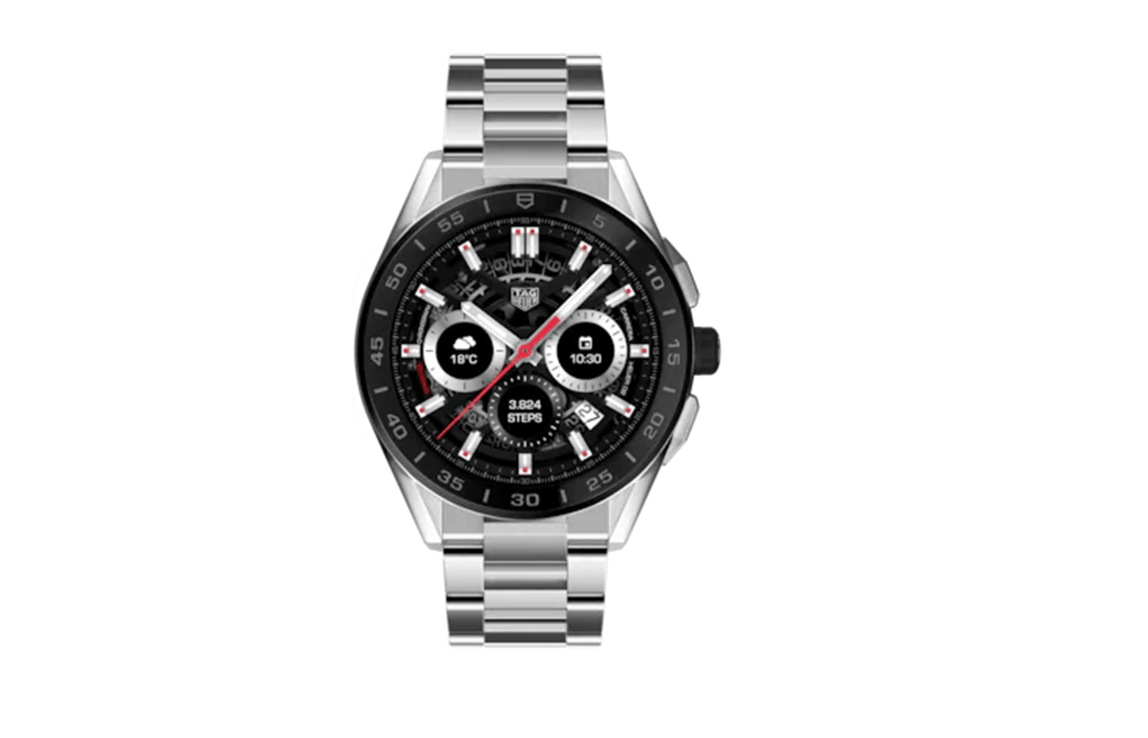 TAG HEUER CONNECTED
[/caption]
While the previous version was modular and allowed extensive customization to its owners, the new one only left strap customization available. The high-quality grade of the materials is what you'd definitely expect from such a pricey watch. You can opt for a slightly pricier titanium case with a ceramic bezel if you're planning to go all in.
The TAG Heuer Connected comes with Google's Wear OS, providing a plethora of features, including payments and playback controls. It has a heart rate monitor and built-in GPS are provided flawlessly. However, the performance is in the same league as most Wear OS watches. The TAG Heuer Connected is a fancy Swiss-made watch that doesn't compromise on features. But we feel it is a little expensive. For this reason, we give this watch a

rating of 3.5 out of 5 stars.
Conclusion
There is a perception that smartwatches are just for showing a few notifications on your wrists. Smartwatches do more than this, they make your life easier. For example, they help you reply to messages, receive calls, are fitness trackers and connect you to social media. Even if you do not have a smartwatch now, it is worth understanding the features of the best smartwatches. This is because they will definitely become more popular. So it is important that you do your homework and purchase the best smartwatch suitable for your lifestyle.