What is the difference between carpenters and joiners? This is probably the most common question you'll ask yourself when you need something built from wood.

 
Do they do the same job, but just have different names? What sets them apart? Well, there's no need to ask any more questions. Let's look at some facts to help your figure out the difference between the two specialities.

 
The Difference Between Carpenters and a Joiners
Both carpenters and joiners fall under the construction industry. One of the easiest ways to spot a difference between the two is to pay close attention to their job title.
Carpenters put down floorboards, fit skirting, and window frames. In simple terms, a carpenter will construct the elements of a building on-site, whether commercial or a domestic project.
For instance, a carpenter creates the casing for concrete structures, builds shop fronts, and make shelves for retail outlets.
A joiner on the other hand produces the wood products that a carpenter fixes on-site. A joiner mostly works in the workshop, joining wood together to produce various products like window and door frames.

 
The carpenter then installs these products to produce features like roof trusses and joisted floors. Here's a list of jobs and responsibilities to make the differences clearer.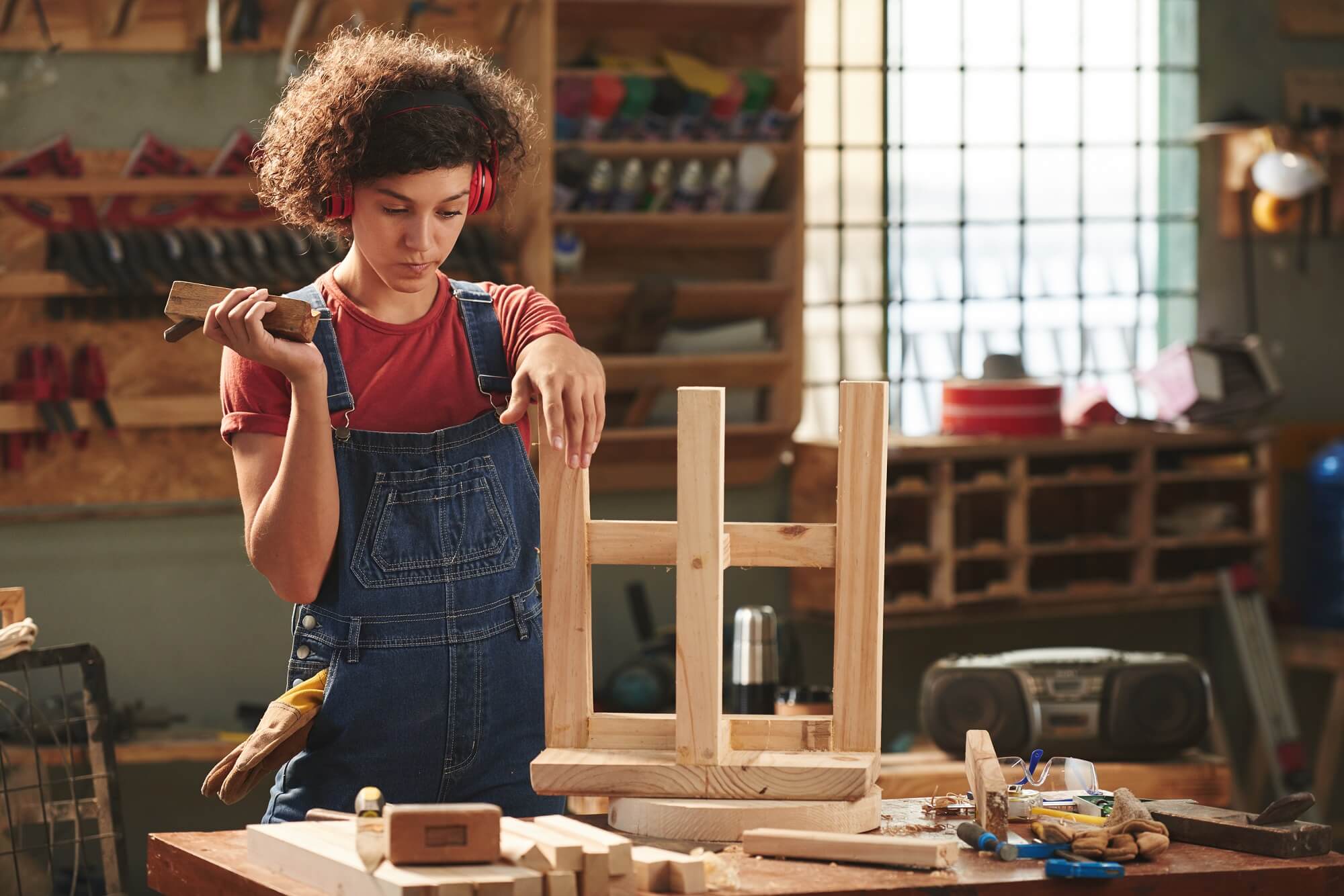 Typical Jobs for Carpenter
Fixing window frames

Fitting floors

Fitting staircases

Installing shelving and cupboards
Responsibility of a Carpenter Include:
Inspecting and repairing wooden fixtures

Deciding the best material, wood, and tool for a specific task

Communicating instruction to other construction workers

Executing the needs of the clients presented via blueprints or verbal interaction
Typical Jobs for a Joiner
Making window frames

Building stairs

Building fitted furniture

Making doors
Responsibilities of a Joiner Includes:
Using their knowledge to create quality products

Executing blueprint designs and verbal instructions

Making use of both hand tools and power tools

Work safely with large and heavy materials
From this list, a joiner makes components within a project, and the carpenter fixes or installs the components into a building.  In a way, carpentry and joinery can be understood as separate specialisms in the same craft or industry.
In reality, these disciplines crossover with more fundamentals of the same wood-work techniques and skill being taught.
When it comes to choosing between the two specialities for your project, it's wise to enquire about individual expertise, particularly if it's a specialized project.

 
A carpenter can hang or balance a door, but a joiner can make far better quality replicas. Likewise, a joiner can produce stunning staircases, but a carpenter may be better skilled at fitting it.
The Relationship Between Carpenters and Joiners
In reality, a local carpenter and joiner can work closely together on larger projects like building or renovating a house. This is due to the fact they both work with similar materials and tools.   Besides, it's most likely that a carpenter would be taught the basis of joinery and vice versa during training.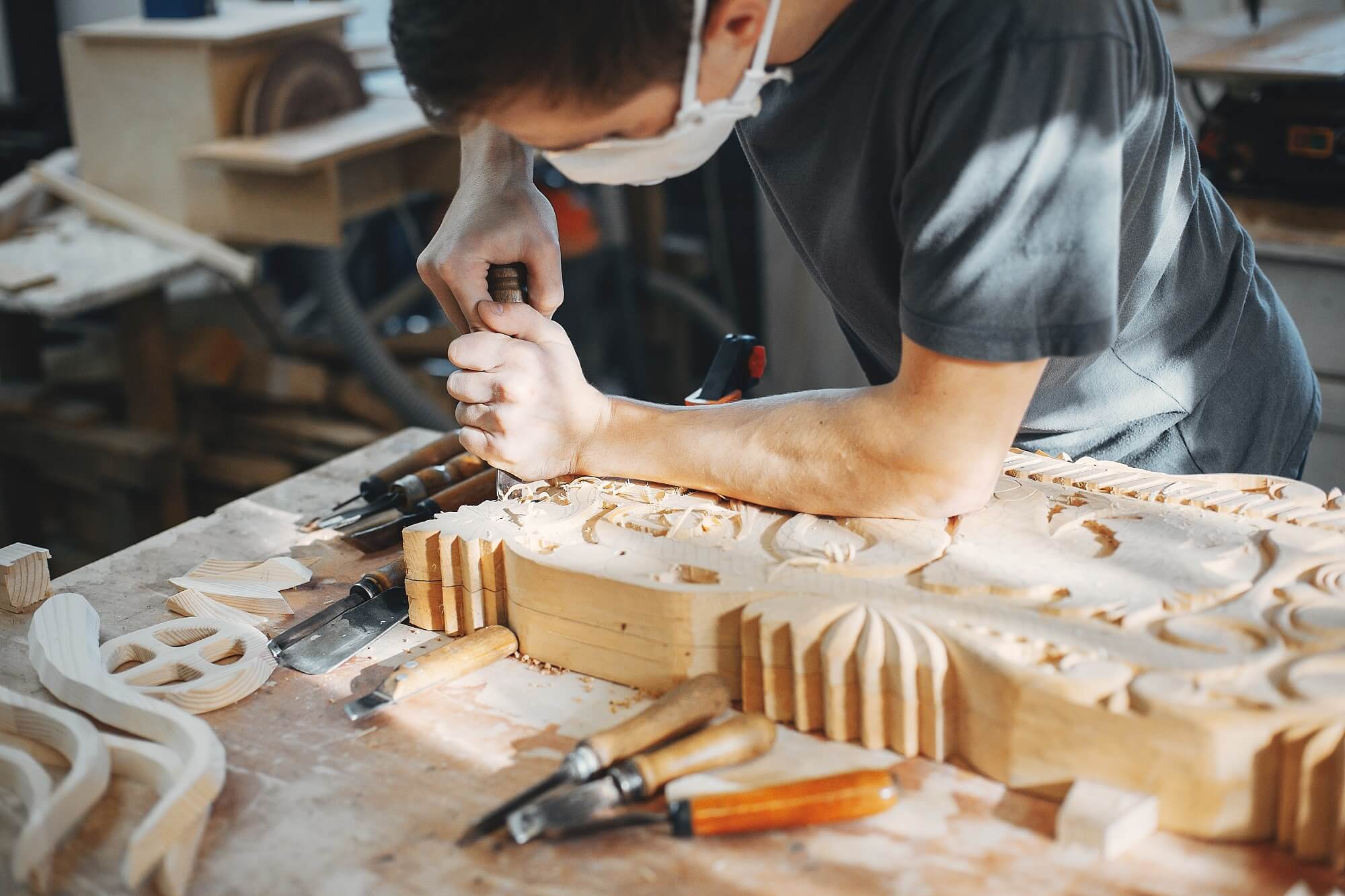 How to Search Carpenters and Joiners Online
Do you wish to find neat and reliable carpenters and joiners? There are many tradesmen out there who take pride in their work, do a superb job, and clean their mess before leaving.
The following tips will help you find the best carpenters and joiners near you and avoid the few rouges tradesmen out there who are giving the rest a bad reputation. Without further delay, let's dive in.
Recommendations
Before you can even rush online to search for a carpenter and joiner near me. Start by asking family, friends and neighbours for recommendations.  A good local carpenter and joiner will come highly recommended by previous customers.
You can also find tradesmen that have lots of satisfied customers online. Most carpenters and joiners have built their reputation and businesses online by doing outstanding jobs for people at a reasonable price. And Since they understand that customers can leave reviews about their services for other clients to see- they're bound to keep you happy.
FMB (Federation of Master Builders) and Service magic are examples of websites you can find good tradesmen. At FMD you can also check if a company is FMD registered.
Service magic has over 25,000 contractors available across the U.K waiting to provide you with a quote. The website only provides your contact to 5 carpenters/joiners, so you don't get overwhelmed with calls.
The best part about these services is that carpenters or joiners know that you can rate them when they finish the job. So it's in their interest to keep you happy by delivering excellent results.  A positive review will help them build their reputation on these programs.
Ask for References
If you find a carpenter, ask him/her to provide you with a few references that you can contact to receive firsthand knowledge of their skills. If you ask for references and all you get is excuses, then that's a red flag. Avoid such people at all costs.
If it's a carpentry and joinery company, check how they've been reviewed online. Also, check their profile photographs and official company website to see if they're legit.
Qualifications
Not all talented carpenters and joiners will have qualifications, most have solid experience, often built by working for many years in the construction industry.
Nevertheless, it's advisable to look out for some basic qualifications since it will prove useful, especially when you're dealing with carpenters with less experience in the craft.
Some common qualifications you should look for include:
Level 1 in Wood Operation

Level 2 (NVQ) Diploma or Certificate in Wood Operations

Cskills Award Level 1 for Carpentry and Joiner (run by the CITB)
Also, remember if your property is historic, there's a specialist qualification for dealing with historical and listed homes too.
Check If They Belong To a Trade Body
Carpenters and joiners may belong to several trade bodies. The trade bodies include:
A carpenter or joiner can also belong to a more generic tradesman quality scheme like the Nationally-Government endorsed Trusted Trader.

 
This scheme comprises several tradesmen and other professional services companies desiring to be part of the quality standard. Usually, their applications are scrutinized, requiring both evidence of client testimonial and other company details.
You can use these bodies to find registered craftsmen. Being members of these bodies doesn't necessarily separate the wheat from the chaff, but it might show some certain level of professionalism.
But remember, they're a lot of talented carpenters and joiners who are not members of any bodies, so don't put them off. What we mean to say is that don't select a tradesman based on their professional membership alone. Look at other factors like their experience.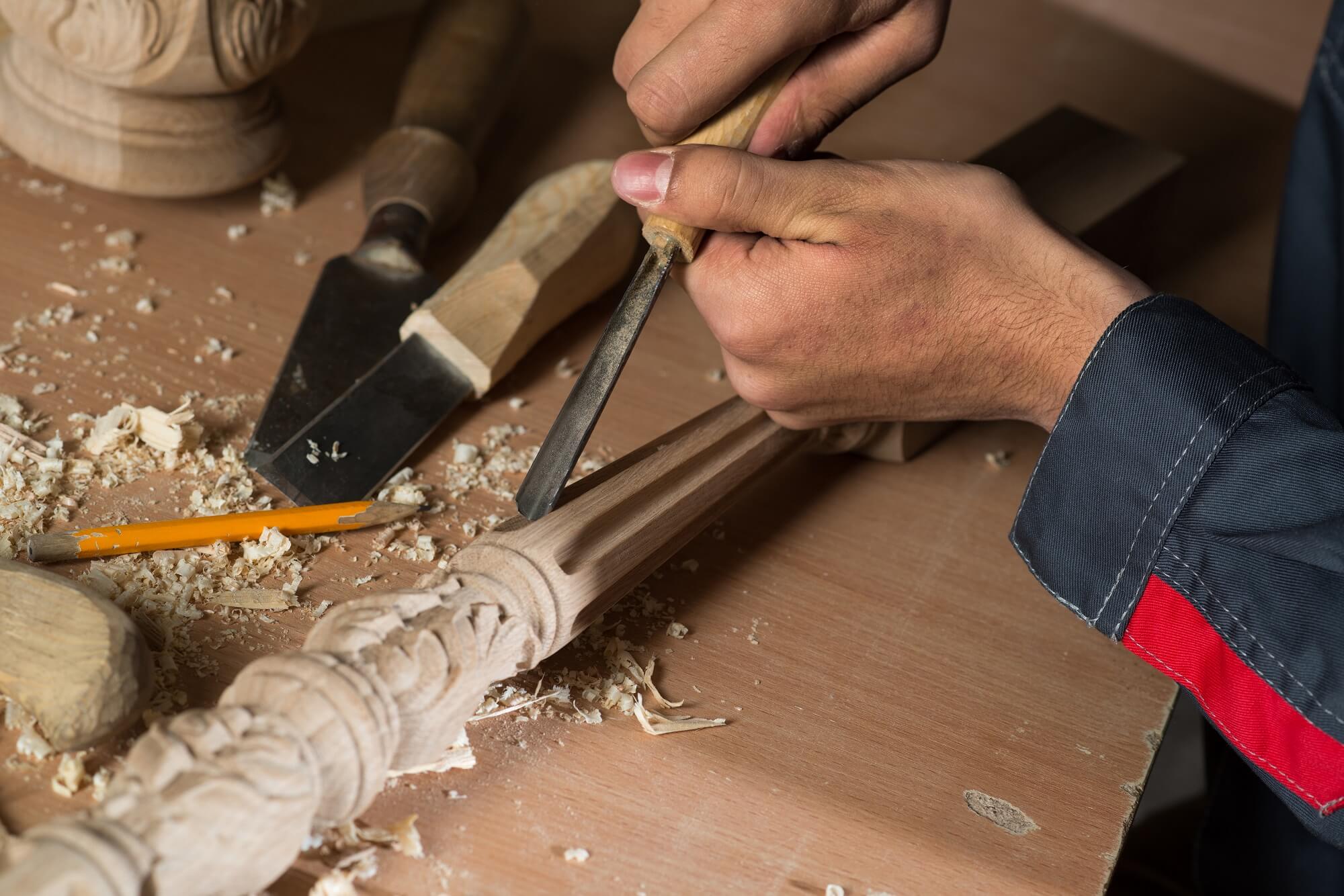 Get a Quote
The nature of your job will determine if the carpenter or joiner will give you a quote via a telephone.  In most situations, a trader will most likely visit your home, discuss options, and take measurements.
Get more than one quote for any carpentry or joinery project, whether large or small. The more the quotes you receive, the better. Ensure when describing your project, you outline every detail.
Find quotes that you can easily compare and ensure they include any 'Hidden' cost like car packing charges or waste disposal.
Also, find out if the prospective carpenter or joiner has an insurance cover for damages accidentally caused to your property.
Furthermore, if your budget is fixed, make sure you understand the shortcuts the prospective tradesman will take to meet your desired price since each carpenter might give you varying suggestions.
Experience
Find out what experience a prospective carpenter has. For instance, a carpenter or joiner can have 10 years of working experience in a construction site, but maybe he never got to fix any doors during that time.
The only way to be sure about the carpenter's experience is to ask specific questions relating to your project.  Also, ask for the opinions to see how knowledgeable they're about specific aspects of your projects.
Check If They Agree To Contract
In carpentry, verbal contracts are impractical and a disaster waiting to happen. Your prospective craftsman should be able to agree and confirm everything in writing so that both sides can know what is expected of them.  A reliable carpenter/ joiner with good intentions will gladly sign a contract outlining everything included.
In regards to that, most carpentry and joinery jobs are usually paid upon acceptance of work.  If your job demands costly material, then it would only be reasonable for a carpentry company to ask for a deposit up-front.  However, never pay the full amount in advance. Withhold the last payment till when the job is completed.
Final Thoughts
From this article, a joiner is someone who makes wood products that a carpenter installs or repairs.  Joiners work in workshops creating products for carpenters to fix on-site. Now that we've made that clear, we hope the tips we've mentioned will help you find the right carpenter and joiner for your project.