Are you looking for some creative gifts, but you have no clue what to get? It's easy to deplete all your gifting strategies when planning presents for years on end. That's where a beauty hamper comes in. There are plenty of options you can get creative with; here are a few you might want to try.

 
How to Make DIY Beauty Hamper From Scratch?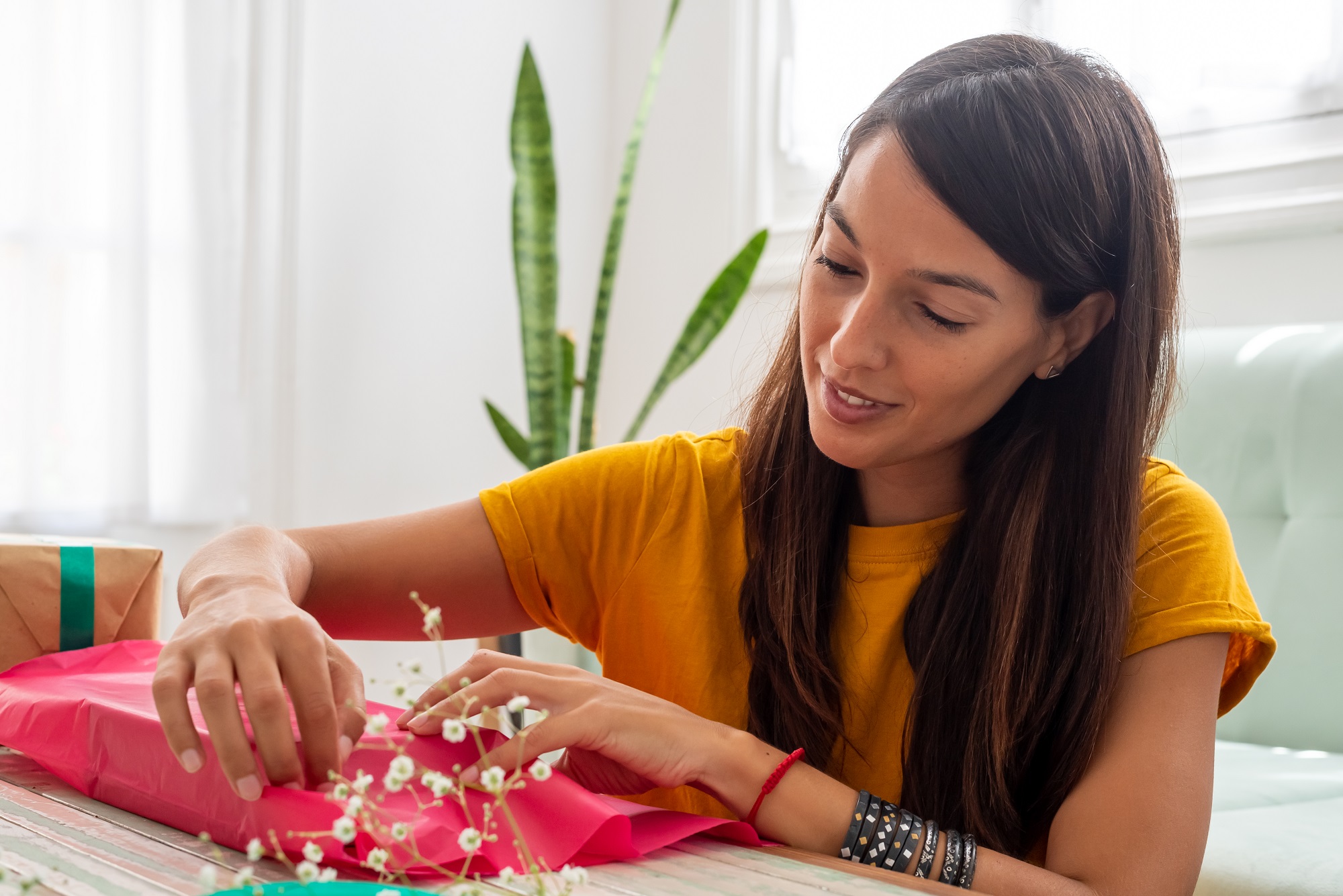 We all deserve to get pampered from time to time, and in this case, nothing can quite match the practicality and creativeness of a beautiful hamper. A full-on hamper jacked from top to bottom is a gift to impress. Here is how you can make the ultimate hamper without draining your budget.
What to Include in DIY Beauty Hamper Gift ?
Custom-made gift hampers can include literally anything. From a tasty bottle of wine to scarves and glasses. There is no end to the beauty hamper ideas you can come up with. But, if you really want to make it pop, you need to make sure it will fit the individual you are gifting it to.
You can pick a theme, like a movie, for example, and add anything to the box that will resonate with that theme. Maybe some chocolates, a magazine, or a mug. If your friend prefers a hamper with a great smell instead, you can always add a few fragrances a scented candle, or essential oils.

 
What to Add to a Beauty Gift Basket?
Beauty Gift Baskets are all about pampering. If you really want to make your pamper hamper stand out, you should mix it with some store-bought or homemade pampering products. It looks stunning and it will fit anyone's taste.

 
Best Makeup Basket Ideas to Try for a DIY Beauty Hamper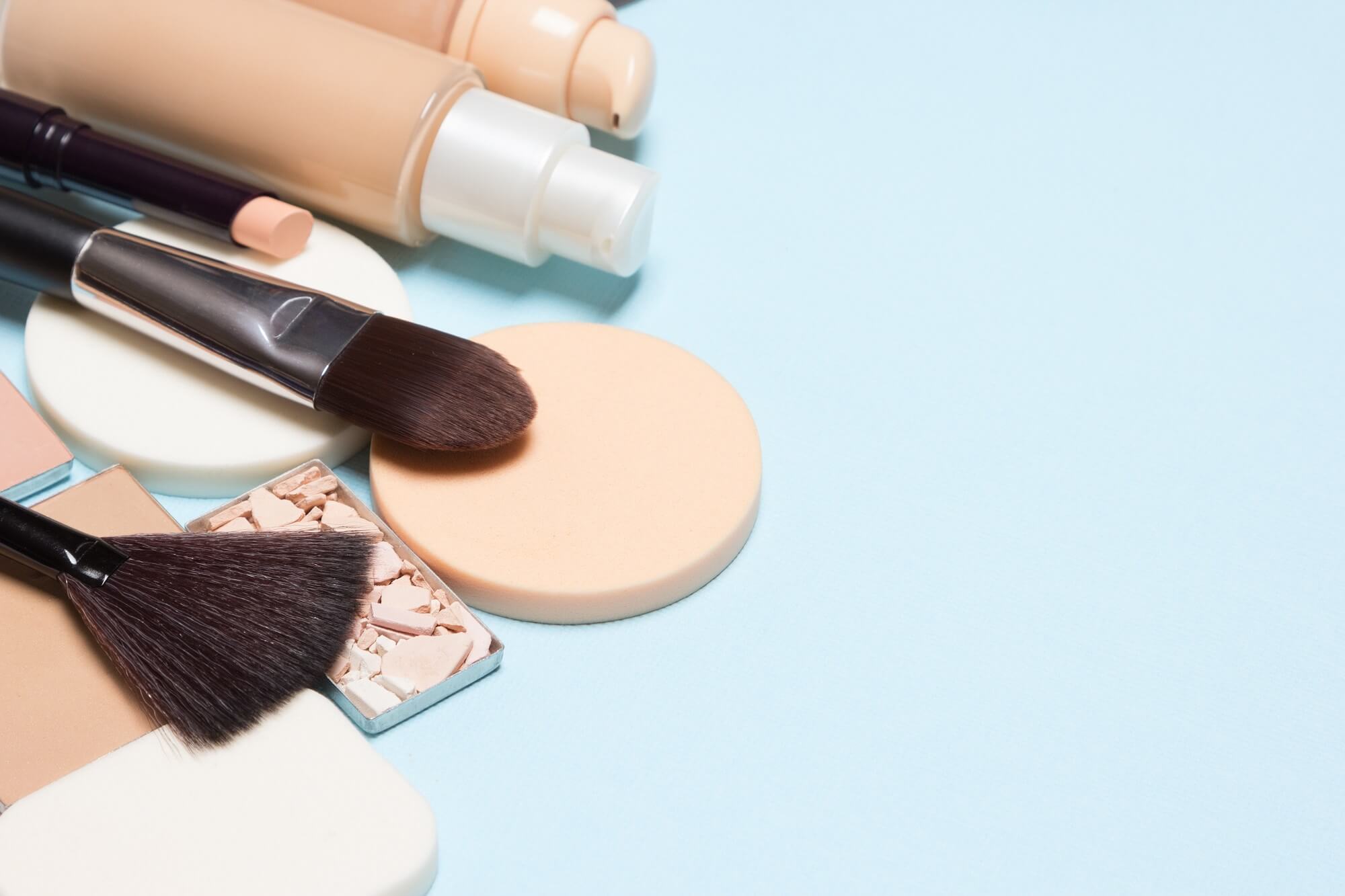 Makeup can be a very costly gift, but if you know what to pick, you can save a few bucks. Here are a couple of beauty hamper ideas for makeup you may like.
Some lipsticks can cost a fortune. Lipbalms, on the other hand, will save you plenty of money and still be worth it. They give that glossy finish and keep the lips moisturized throughout the day.

 
Face masks are an excellent addition to any hamper, whether they are for detox, cleansing, or anti-aging. If you are looking for an anti-aging option, you might want to try under-eye masks. They can help tone and lift the face.

 
Perfumes come in cute packages and are tailored to fit every personality. Their fine scent will capture the attention of many.

 
How to Put a DIY Beauty Hamper And Beauty Products Together?
For a great hamper, you will need:
Wrapping paper of choice

Décor (gift tag, ribbons, etc)

Gifts of choice

Box/basket
Now that you have everything in place, it's time to start preparing. Grab your favorite box and fill it in with all the goodies you bought for the hamper.

 
The biggest gifts that take up the most space should be behind the smaller ones. So start with the bigger gifts and position them carefully. Play around with the gifts until you get the preferred look.

 
Wrap up the outside with the wrapping paper and make sure to cover all the edges. Tie it up on the top and add the ribbon or any décor you might have. Top it off with a gift tag and voila! You have the perfect beauty hamper.

 
Characteristics of the Ideal Gift Set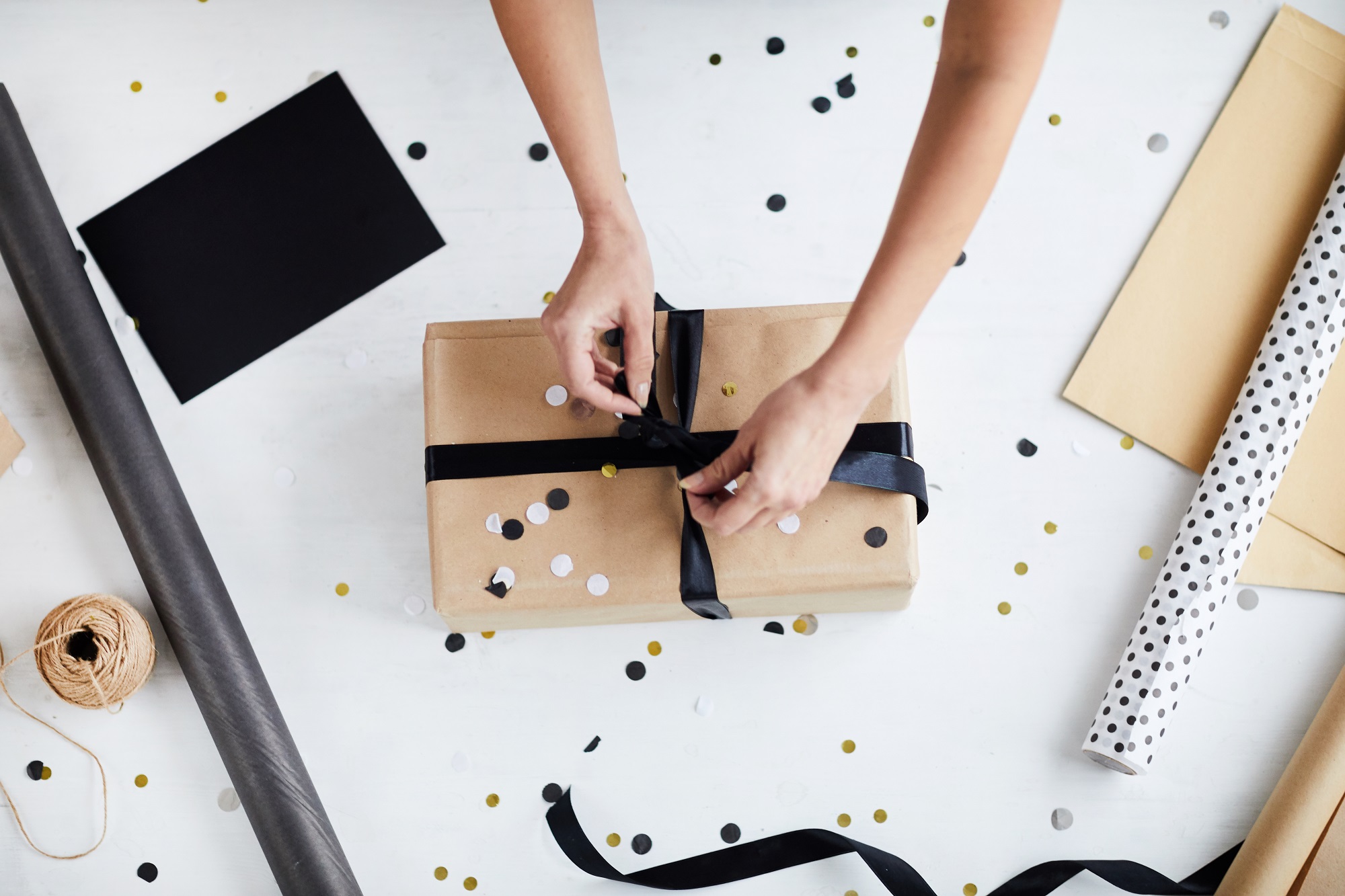 What beauty gift set do you want to give to the perfect woman in your life this year? Using your imagination, you could uncover some of the best beauty hamper ideas under the sun. Even better, your makeup gift basket could make her feel loved and appreciated. A beauty gift basket is unlike anything you have ever seen. It is unique and brings the recipient's personality to life. Additionally, a superb gift makes her feel special.

 
That said, you must sacrifice time and effort to create unique gift sets for her.

 

Below are the five best homemade gift ideas you should explore today.
1. The Soap and Scrub Combo
Girls love smelling fresh. For that reason, you could make vanilla coffee, lime-cilantro, lemon zest, and coconut Shea butter soaps from everyday items to supplement such a desire. Overall, it would be ideal if you packed vanilla pumpkin sugar, blackberry mint foot, and raspberry scrubs in the same package.
2. Lip Balm
Does your girlfriend suffer from dry and chapped lips? Then homemade lip balm might be one of the best gifts for her. Here is why.

 
Lip balm made from mint or lime leaves your lips smelling fresh and tangy. More so, balm keeps your lips moisturized. So, why don't you invest in something your favourite girl will like?
3. Oil Bath Fizzes
Finding unique gift baskets for women can be chaotic, especially when done in a rush. Luckily, DIY bath bombs customized from rose, jasmine, and eucalyptus provide gift recipients with a reason to indulge. Recall, the highly moisturizing and scented bath bombs fizz and release a pleasant aroma when dipped in water. In so doing, they add sparkle and fun to an activity most people consider boring – bathing.
4. Hair Chalk
Does she obsess about hair colour a lot? Then a homemade hair chalk recipe might be all you need to satisfy her craziness. After all, the product made from mixing kaolin clay, witch hazel, arrowroot powder, and a teaspoon of water provides you with excellent and unique effects. Better yet, DIY hair chalk allows you to exploit your creative side.
5. Rosewater Spray
Aftermarket body sprays are the best. They leave you smelling fresh. However, nothing is unbeatable, like the smell of rosewater spray. Below are the reasons. Manufactured by simmering rose flower petals in a jar filled with coconut oil, the beauty powerhouse leaves you smelling like roses around the clock. Most of all, the spray hydrates your skin, thus providing you with a cooling and soothing effect.
Conclusion
Finding the perfect beauty gift bundle for your woman is hard, mostly if you have a few dollars to spare. The matter then turns from worse to worst when you have no crafty ideas on your mind. Despite the circumstances, you could use the tips listed above to create a package any women would love. After all, a basket filled with custom hair chalk, body scrub, and lip balm is better than one packaged with stock mascara.

 
As you can see, putting together a hamper is a piece of cake. As long as you know what you want to include, you will have it ready in no-time. What did you include in your gift? Let us know in the comments below.