The Easter gifts that you choose for your kids can make or break their mood. We all know that spring is already here and Easter is around the corner. You might have already begun your search to find the best easter gifts for kids. But the fact of the matter is that it's not always easy to find the best gifts for children. That's why we have come up with this article that contains unique gift ideas for children. So, keep on reading to find:
The Best Gifts That You Can Buy This Easter For Kids
1. Grabease First Training Self Feed Baby Utensils
It's undoubtedly one of the best Easter gifts for toddlers who are just starting to hold objects and learning to eat on their own. This training utensils set will help them to learn quickly as it's not only attractive but also safe to hold. Moreover, it's also tiny enough so that any toddler can hold it easily.
2. TOMY Toomies Hide & Squeak Eggs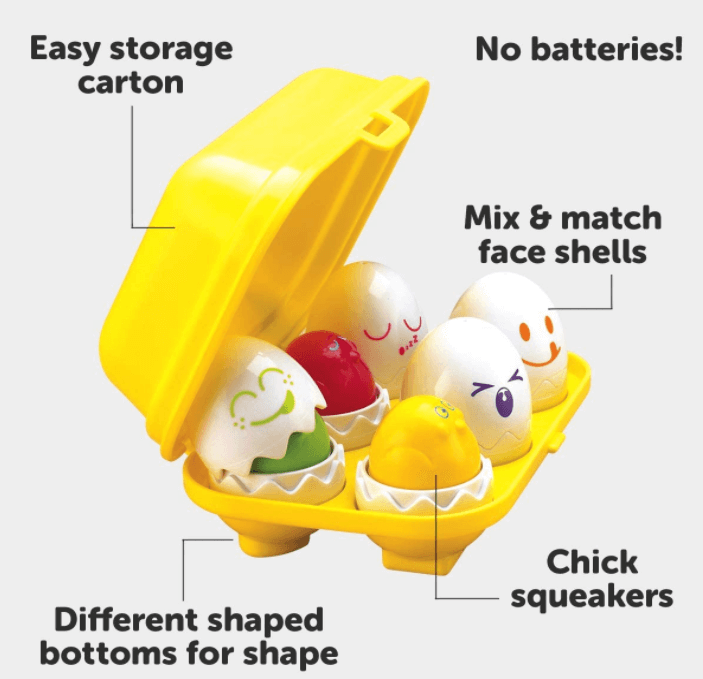 Your tot will love this amazing gift as it's one of the cutest gifts for children out there that you can choose. Not only will it keep your baby entertained for longer times but it will also help them recognize and sort out shapes. Moreover, it's also good to develop better color recognition sense and your baby can learn to match the colours of each chick to the shell. If your baby is 6 months or older then you can buy this pack of hide-and-squeak eggs.
3. Hot Wheels 10-Pack
Boys usually are pickier and it becomes really difficult to satisfy them with a gift. That's where Hot Wheels 10-Pack comes in. It's a perfect choice for your little boys as boys love cars and they'll go crazy on this classic hot wheel's pack. It will also add great value to your kid's collection.
4. Kicko Galaxy Slime
Slime is always a unique thing for kids and it's also a hit for many. If your kid is into toys that have slimy nature, then this gift is a good choice for you. You kid can bounce it, swirl it, squeeze it, knead it, twist it and stretch it. Keep in mind that you should go with this only if your kid is at least three years old. It comes with multiple containers and if you have two or more kids then you can also split it.
5. Purple Ladybug Color Your Own Water Bottle – Craft Kit
It's one of the best Easter gifts for children, especially for girls. It allows your kid to decorate their water bottle that comes with the package. The package also includes a sticker sheet that contains 300 different sparkly stickers, 10 markers, one carabiner, and a preprinted design. Moreover, there is also a pencil case that your kid can design as desired. The best thing about it is that the marker colour doesn't rub off once it's dry. Moreover, the colouring also fades away after being washed several times which gives your kid another opportunity to decorate it again. We also recommend you not to use the bottle for carbonated water as it's made of aluminium.
6. Toysmith Kids Garden Tote Playset
If you think your kid has a green thumb then there is no better gift for him/her than the Toysmith Kids Garden Tote Playset. It will be one of the best Easter gifts for kids that contains a kid-sized shovel, rake, and trowel. They can literally use it in your backyard with efficiency as they are small enough for kids to hold.
7. Dinosaur Dig It Up Kit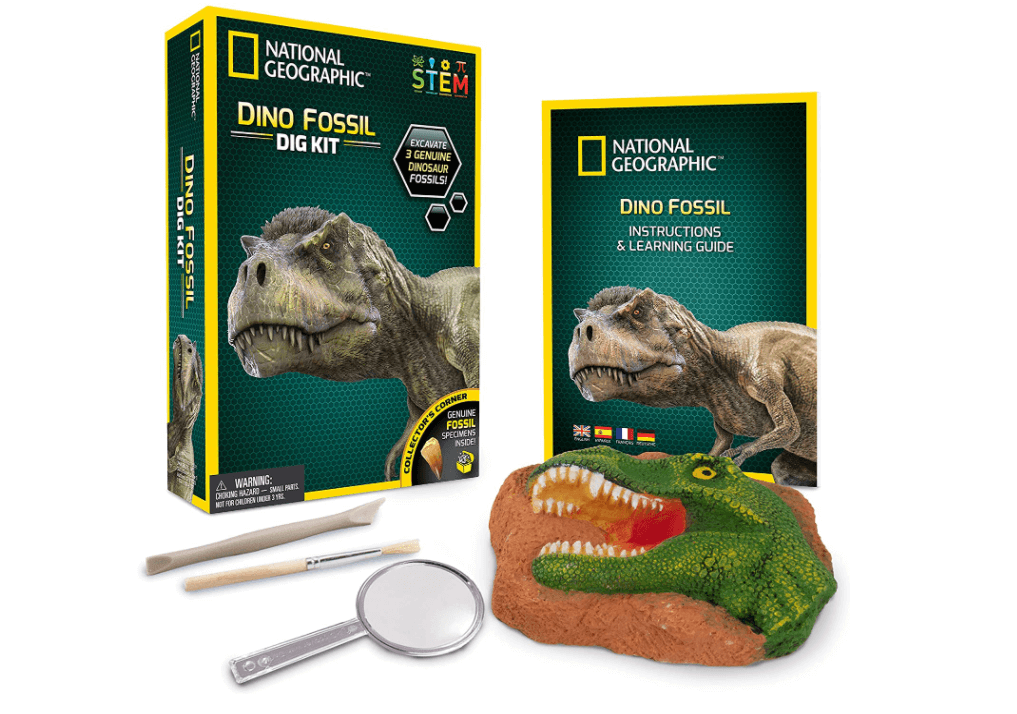 Dinosaurs are the most favourite animals of almost all the kids. One of the best things about this gift that you can buy this easter for kids is that they are very solid and durable. So, unlike most of the easter gifts that kids rip open within days, it can last long to keep entertaining your tot. it comes with 12 eggs and inside each of them, there is a different type of dinosaur that your child will uncover. Not only will it increase their knowledge about these prehistoric animals but it will also entertain them for longer times.
8. PLUS PLUS Tube T Rex
Most of the kids love puzzles and giving them PLUS PLUS Tube T Rex is yet another great choice. It's one of the best gifts for children even if they are obsessed with tech. Once they are done watching their favourite cartoon on YouTube, they can spend some time putting this puzzle together. Not only will it help them in developing better analytical thinking but it will also increase their creativity.
9. Easter Bunny Soap
If your kid is afraid of water or gives you a hard time while taking bath then you should definitely choose Easter Bunny Soap as a gift. Not only will it encourage them to clean their hands more but they will also have a fun time doing that. Moreover, these soaps come with a jelly bean scent that also smells excellent.
10. Schleich Bayala Flower Collectible Unicorns
This is yet another amazing eater gift idea for your little girl especially if she loves unicorns. Schleich is a well-known brand that offers collectable unicorns which are inspired by different flowers. Moreover, the springy colour that this unicorn offers makes it a perfect addition to the Easter basket. There are six different types of unicorns that you can collect. We recommend you choose this gift for your little girl if she is five or more years old.
11. Easter/Spring Book Gift Bundle
If you want to give your kid a gift that not only entertains them but also educates them as well, then you should go with Easter/Spring Book Gift Bundle. This package offers several books, fun activities, and some spring and Easter surprises. It includes Color-Me-In Flash Card Set with spring and Easter-themed words in both Spanish and English, Here I come Easter Singing (Cantando de Colores), bookmarks, and stickers.
12. Disney Frozen 2 Art Activity Egg
Frozen is one of the most famous animated movies by Disney and kids love it and it's highly likely that Kristoff, Olaf, Anna, and Elsa are big in your family as well. If that's the case then get Disney Frozen 2 Art Activity Egg for your kids this Easter. The package includes a sticker sheet, six colouring sheets, six crayons, six markers, and the egg. It allows the kids to decorate each movie character the way they want. But you have to keep in mind that you give this activity set only to your kids if they are at least three years old because it has small parts. Don't forget to appreciate your kids once they are done creating their masterpieces.
13. How to Catch the Easter Bunny
It's yet another eater gift that contains books and such gifts fall under the classic easter gifts category. This particular book is a sweet rhyming one that takes your kids on an adventure. It comes with attractive and bright illustrations that keep your kids engaged and bring on the giggles. Choose this gift for the kids who are at least three years old and there is no upper limit because even you can enjoy it while reading it for your kids.

 
14. Disney Easter Minnie Mouse Plush
Mickey Mouse and Minnie Mouse are the most favourite cartoon characters of almost all the kids around the world. You can choose this Plush for your little girl and if you have a little boy then worry not because the same Disney Easter Mickey Mouse Plush is also available. It's made for kids who are three or more years old. It's considerably a bigger plush as its height is 19 inches but it's very soft and lightweight. It's a must for your little princes who also happen to be a Minnie fan.
15. Lindt Carrot Candies
Every kid loves candies and if your kid is a fan of Bugs Bunny then this pack of tasty and cute candies will take their breath away. The package comes with four foil-wrapped carrots and each carrot is made of hazelnut and milk chocolate. You can also give it to your kid by pairing it with a chocolate bunny if you want. It's one of those veggies that your kid surely will love to eat.

 
16. Count on the Easter Pups! (PAW Patrol)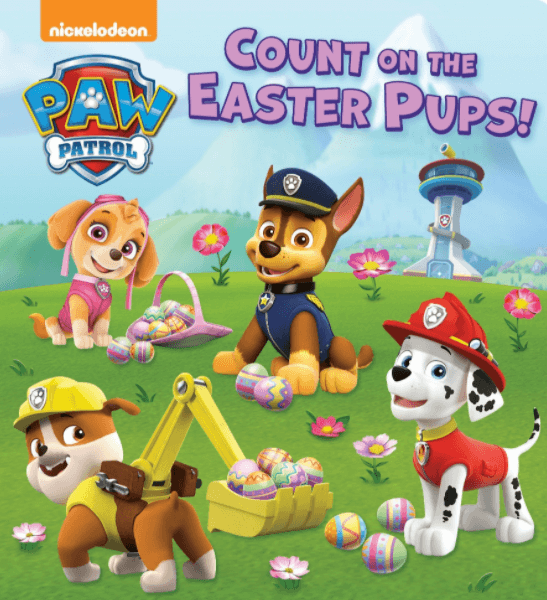 Young kids and toddlers can enjoy playing with their most favourite PAW Patrol character. This little gift will also help them to learn from one to ten at the same time. This toy is specially designed for early readers but it's also interesting enough that you will get indulged yourself as well. Your kid will love to read the story which has an Easter theme.
Final Word
There you have it. These are some of the unique gift ideas for children that you can choose this easter. We hope that it will help you to find the best gift that your kids will love.