That unused roof space in your house can be transformed into a beautiful reading room. It could also be your newborn baby's nursery. Maybe you could set up a small home business from your attic. How? Through loft conversion.
A loft conversion is one of the most popular home improvement projects in the UK. They're pragmatic solutions in urban residential areas where vertical two-story constructions don't make financial sense.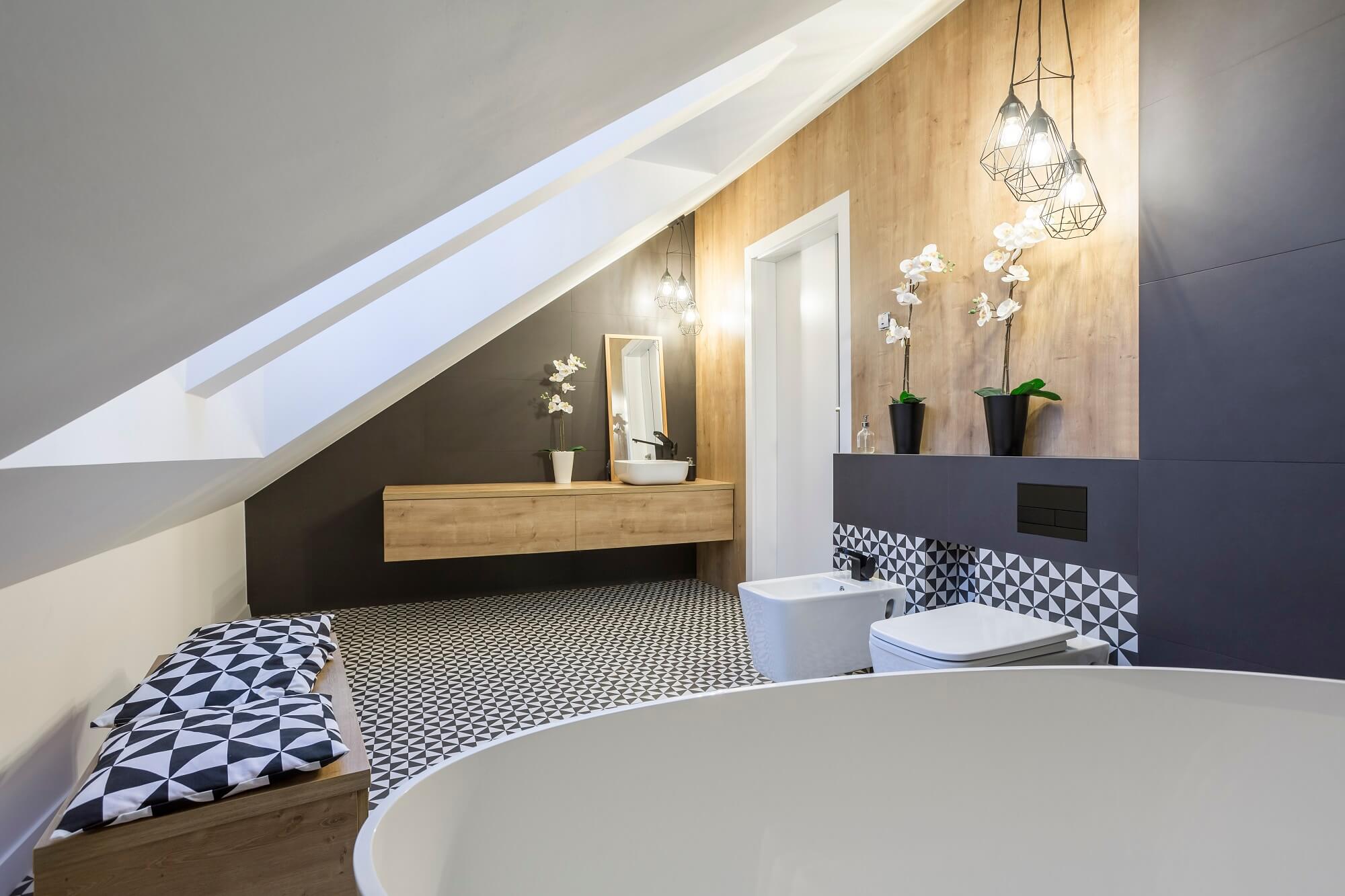 Here's a Comprehensive Guide To Get You Started:
What is Loft Conversion?
An attic or loft conversion is the process of transforming an empty attic space into a functional room. Most homeowners convert their empty lofts to bedrooms, office spaces, storage spaces, or gyms.
Opting to add a loft to a property is more cost-effective than moving home. When converted, a loft can equate to the size of a small apartment with the addition of en-suite!
Loft conversion comes with several perks.
1. It Increases The Living Space
Outgrowing a home is incredibly easy, especially when a new member arrives into the family or when kids reach their teenage years. Lack of living space is one of the primary reasons why homeowners decide to relocate to a larger property.
Buying a bigger house and relocating is both time and cost-intensive. Loft conversions offer quick transformation without burning through your savings. Plus, you get to make use of dead space without compromising your friendships with neighbours and friends when you relocate.
2. Loft Conversion Adds More Value To Your Home
A loft conversion doesn't just offer increased living space. It also ups the resale value of your property, should you plan to sell it. Some experts believe that a loft conversion adds as much as 20% to the overall cost of a property – making it a valuable investment.
3. An Assortment Of Styles Available
When it comes to a loft conversion, you will never run out of style.
Some of the popular loft conversion ideas include:
A dormer loft conversion renovates your space as well as adds a slight extension to the roof. This allows the sloped room to become vertical. Dormer extension projects vertically from an existing roof to provide additional floor space, headroom, and natural light.
If you want to keep the original layout and shape of your attic, you can go for a Velux loft conversion. It uses Velux windows to create the appearance of a larger space. However, since the shape of the loft is kept intact, Velux conversion only works in relatively higher attics.
Some houses have a sloped roof on one side, making loft conversion a bit tricky. A hip to gable conversion extends the sloped side of the roof by replacing it with a vertical wall. The sloped side is called hip while the vertical side is called gable.
4. Lofts Are Energy Efficient
Other rooms in the house are likely to not benefit from direct light entering due to other properties, street, or trees. Hence, they will make maximum use of artificial lighting.
Loft conversions, on the other hand, are lit through natural light, round the year. All lofts come with large windows. This means that for the majority of the day, only natural lighting prevails in the entire room.
During loft conversion, you can ask your chosen experts to insulate the roof. This will prevent hot air from seeping in during summers and keep the room cosy in winters. Additionally, as the heat rises up, you do not need to spend more on central heating to warm up the converted room.
5. A loft Conversion Is A Quick And Easy Process
If you work with the right experts, converting an attic into a loft is a seamless process that rarely disrupts your day-to-day life. Interior aspects such as adding a staircase take at most one day. It can be completed while everyone is at school, work, or out for shopping. Ask the loft consultancy if their experts will be flexible in working on renovations around your schedule.
6. A Loft Conversion Is Easier Than Relocation
Buying a new property has its own challenges. You have to cover the cost of deposit and additional expenses such as stamp duty, surveying, and solicitor fees. A loft conversion, on the other hand, only adds more space to your existing home.
So, How Much Is A Loft Conversion?
A loft conversion costs approximately around £15,000 for a single conversion. A ready-made room that is manufactured off-site and then craned into position costs up to about £55,000.
The price of conversion depends on the structure of your roof, the space available, alternation in the staircase, and changes in interior design. The location also impacts the overall cost. Below are some average loft conversion cost UK-wide estimates: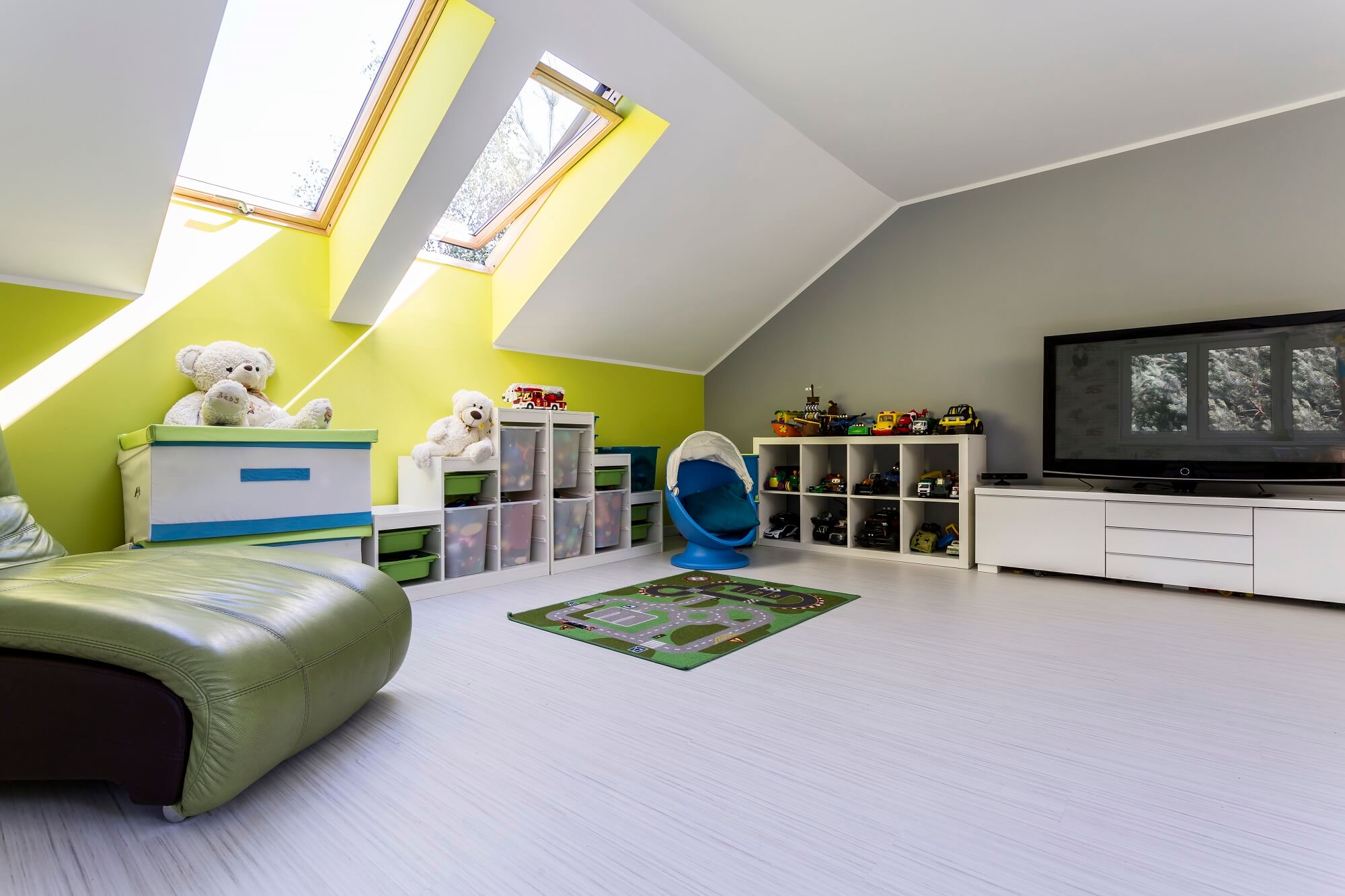 Do You Need Planning Permission For A Loft Conversion?
Since they fall under permitted development rights, most loft conversions do not require planning permission. However, if your plans exceed set limits and conditions, you will need planning permission. These are set up by the Town and Country Planning (General Permitted Development) (England) Order 2015 as below:
Permitted development
The enlargement of a dwelling-house consisting of an addition or alteration to its roof.
Development not permitted
B.1 Development is not permitted by Class B if:
(a) permission to use the dwelling-house as a dwelling-house has been granted only by virtue of Class M, N, P or Q of Part 3 of this Schedule (changes of use);
(b) any part of the dwelling-house would, as a result of the works, exceed the height of the highest part of the existing roof;
(c) any part of the dwelling-house would, as a result of the works, extend beyond the plane of any existing roof slope which forms the principal elevation of the dwelling-house and fronts a highway;
(d) the cubic content of the resulting roof space would exceed the cubic content of the original roof space by more than —
(i) 40 cubic metres in the case of a terrace house, or
(ii) 50 cubic metres in any other case;
(e) it would consist of or include —
(i) the construction or provision of a verandah, balcony or raised platform, or
(ii) the installation, alteration or replacement of a chimney, flue or soil and vent pipe; or
(f)the dwelling-house is on article 2(3) land.
Conditions
B.2 Development is permitted by Class B subject to the following conditions —
(a) the materials used in any exterior work must be of a similar appearance to those used in the construction of the exterior of the existing dwelling-house;
(b) the enlargement must be constructed so that —
(i) other than in the case of a hip-to-gable enlargement or an enlargement which joins the original roof to the roof of a rear or side extension —
(aa)the eaves of the original roof are maintained or reinstated; and
(bb)the edge of the enlargement closest to the eaves of the original roof is, so far as practicable, not less than 0.2 metres from the eaves, measured along the roof slope from the outside edge of the eaves; and
(ii) other than in the case of an enlargement which joins the original roof to the roof of a rear or side extension, no part of the enlargement extends beyond the outside face of any external wall of the original dwelling-house; and
(c) any window inserted on a wall or roof slope forming a side elevation of the dwelling-house must be —
(i) obscure-glazed, and
(ii) non-opening unless the parts of the window which can be opened are more than 1.7 metres above the floor of the room in which the window is installed.
Interpretation of Class B
B.3 For the purposes of Class B, "resulting roof space" means the roof space as enlarged, taking into account any enlargement to the original roof space, whether permitted by this Class or not.
B.4 For the purposes of paragraph B.2(b)(ii), roof tiles, guttering, fascias, barge boards and other minor roof details overhanging the external wall of the original dwelling-house is not to be considered part of the enlargement.
How Much Time Does The Planning Permission Take?
Your local planning authority should decide on your application as quickly as possible. They take about eight weeks for a straightforward form, 13 weeks for a complex application, and nearly 16 weeks if an Environmental Impact Assessment has to be carried out.
Where Can I Find A Designer For My Loft Conversion?
A lot of homeowners rely on the internet for a DIY loft conversion. However, it is recommended to seek the advice of an experienced designer for beginners. RateUsOnline features experts all across the UK who can help you with your loft conversion. Go through their services, read their reviews, and book an appointment right away! For more information contact us at info@rateusonline.com