People who are getting married do everything possible to make sure that their weddings is one to remember, both for them as the couple, and for guests too. Therefore, they make sure that everything about their wedding is well catered for. The key to having a fabulous wedding on a budget is planning. Here is why:
Weddings can be very expensive to plan and hold.

Research

has shown that the average cost of a wedding in America can be over $33,000. Starting with the engagement rings, wedding rings, food, and drinks for the guests, souvenirs, cake, wedding dresses, and suits. If one does not plan their wedding very well, you may end up in financial trouble.
[caption id="attachment_4727" align="alignnone" width="2000"]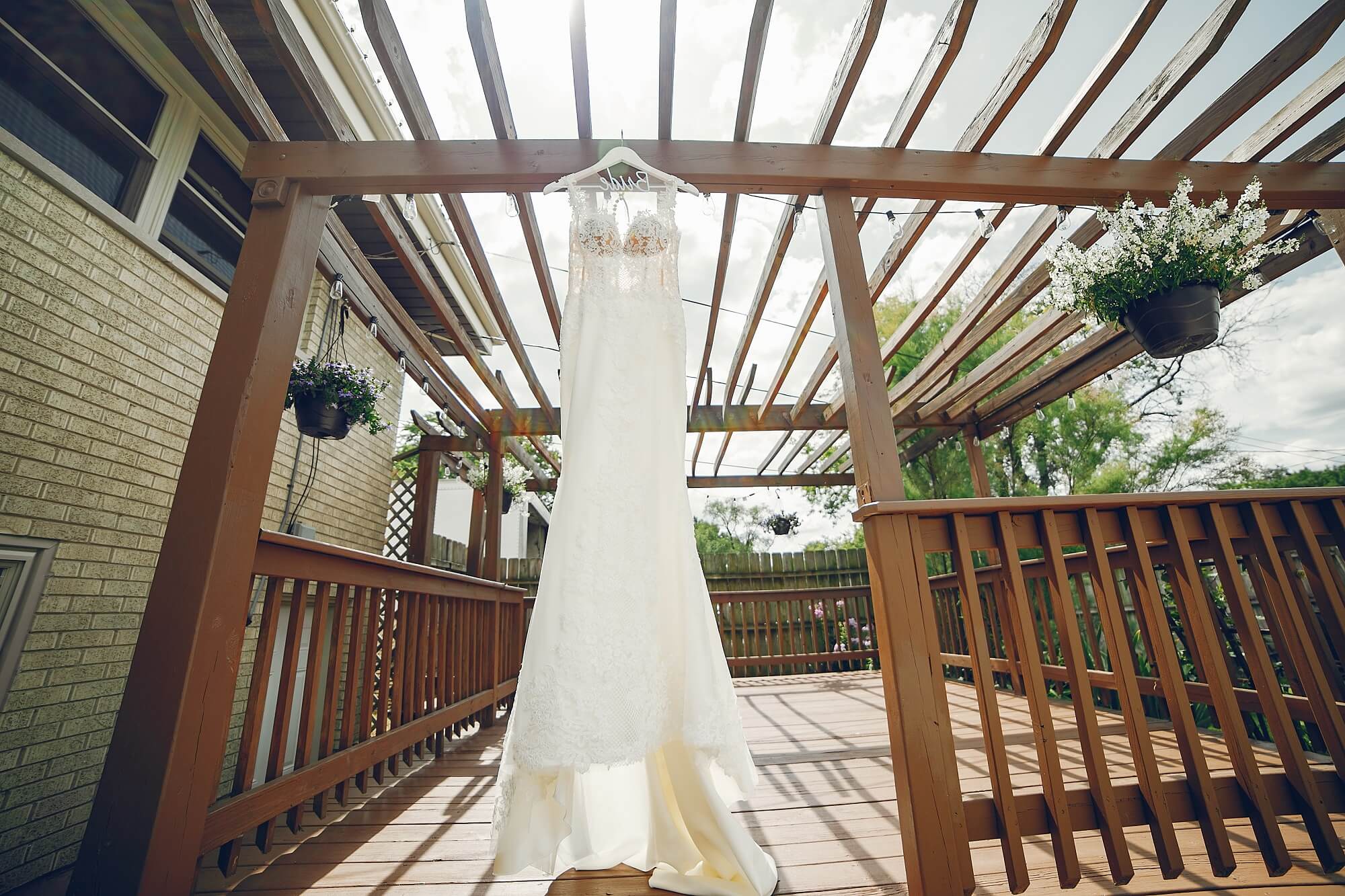 Beautiful wedding dress hangs on the hanger. White dress in a outside[/caption]
Planning Your Wedding According to Budget - How Do You Start?
If you are getting married you should consider working with a good wedding planner to help you plan your wedding according to your budget. Professional wedding planners are the right people for you to call because they know all about weddings and are well experienced.
But then, you want a fabulous wedding, a wedding with a difference, that will leave your guests talking about it for a long time, and according to your budget. How do you go about it? Here's how:
Firstly, you need to understand that you don't need to break the bank or spend a fortune before planning a fabulous wedding. If you have that at the back of your mind, you can do it. It may interest you to know that you can be your own wedding planner. Yes, that's very possible. Although planning a fabulous wedding on a budget can be a difficult task, it is not something that is impossible to achieved. With the right creativity you can do it.
Secondly, you need to set your priorities; know what is most important and what is less important. List everything on a scale of preference. Know the kinds of food and drinks you want to serve your guests and the kind of music you want them to dance to. For the choice of a photographer for your wedding, you need to select the kind of photography you want and work towards that budget.
Reduce the numbers of guests and decorations
Next, you need to cut down on your wedding list.  Know which guests are likely to turn up for your event and make sure to put them on the list. This way, you will know how much to plan for and you won't also waste food, drinks, and souvenirs. However, you need to understand that providing souvenirs for your wedding guests is not necessary. It could help you cut down a lot of costs. Your guests can easily come to the wedding to celebrate with you, eat and drink, and take pictures.
Also, cut down on unnecessary things. There are certain things which are normally included in weddings that are not very important. These things may include bathroom baskets, a program of events, gift baskets and so on. At times, guests don't even notice if they are not there. As long as you make them enjoy the wedding by keeping them engaged with activities, you're good to go.
Reduce the number of flowers on the day. The bride may choose to carry a bouquet. The bridesmaids may carry a single beautiful stem of a flower, instead of a bouquet. After all, you're the bride! The tables and chairs can use simple decorations instead of outrageous ones.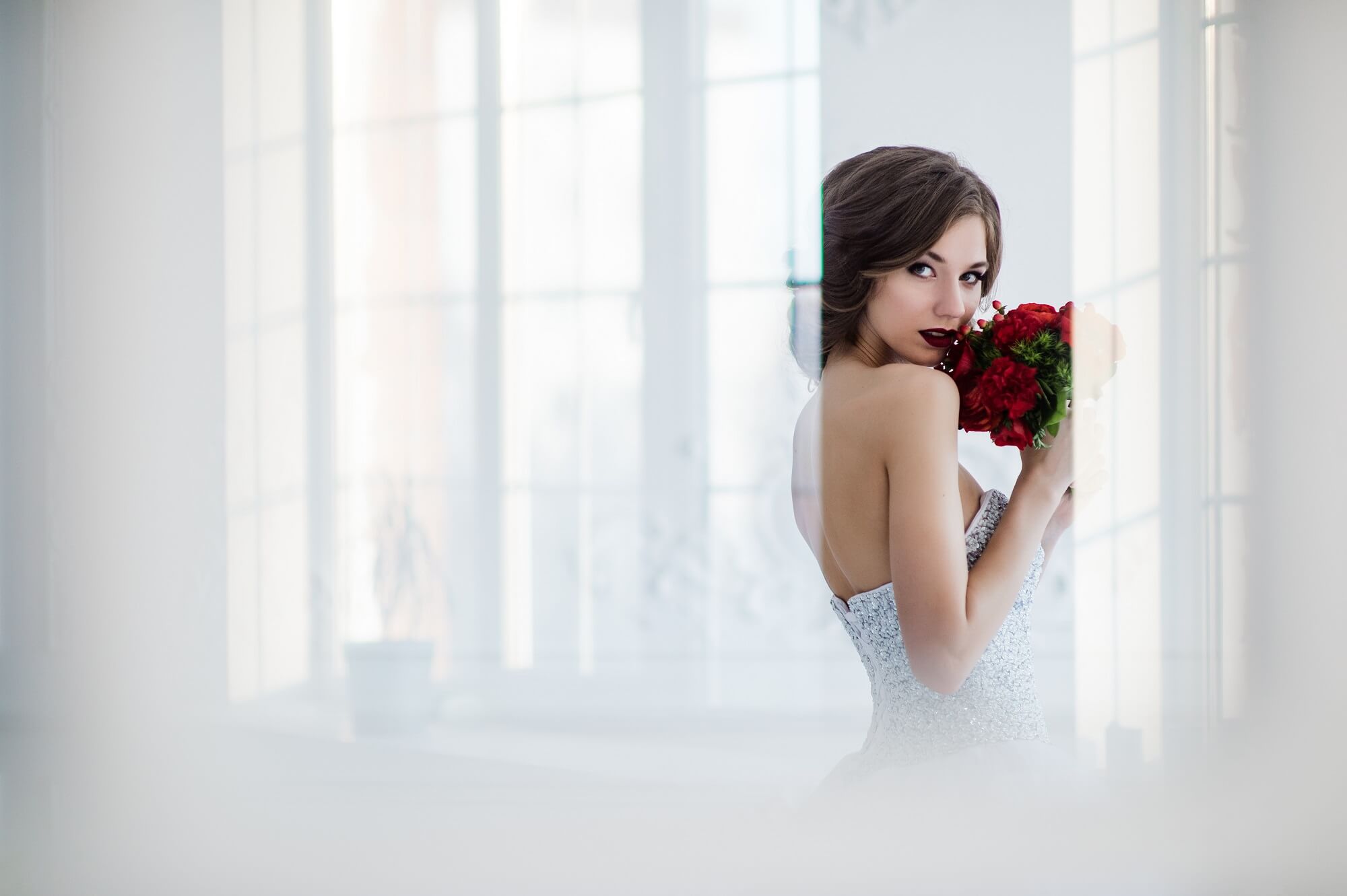 Finally, you can actually plan an elaborate and fabulous wedding on a small budget. The most important thing is that your guests are happy, and you are too and that it is a day worth remembering.
Also if you provide home wedding services, then consider partnering with RateUsOnline who can help you gain new clients. RateUsOnline use high-quality content to strengthen the online presence of a business. Sign up today for free.