Many UK pubs and bars have been reopening lately. They have been welcoming their guests after a long period of inactivity. Like many things right now, bars and pubs, too, need to make the necessary changes if they want the opportunity to remain open. With that being said, in today's article, we are sharing tips for both owners and customers. They are meant to help reduce the transmission risk as much as possible and keep everyone safe and sound.
Guidelines for Bars and Pubs in the UK
As of 4th July, restaurants, bars, and UK pubs can once again reopen. The government has come up with quite a few guidelines that need to be followed. Owners and staff need to understand that these guidelines are meant to protect both them and their customers. This has certainly been a difficult time for everyone, and it is in everyone's interest for smaller businesses such as these to keep their doors open. In the following, we will share some of the general bar and UK pubs safety guidelines.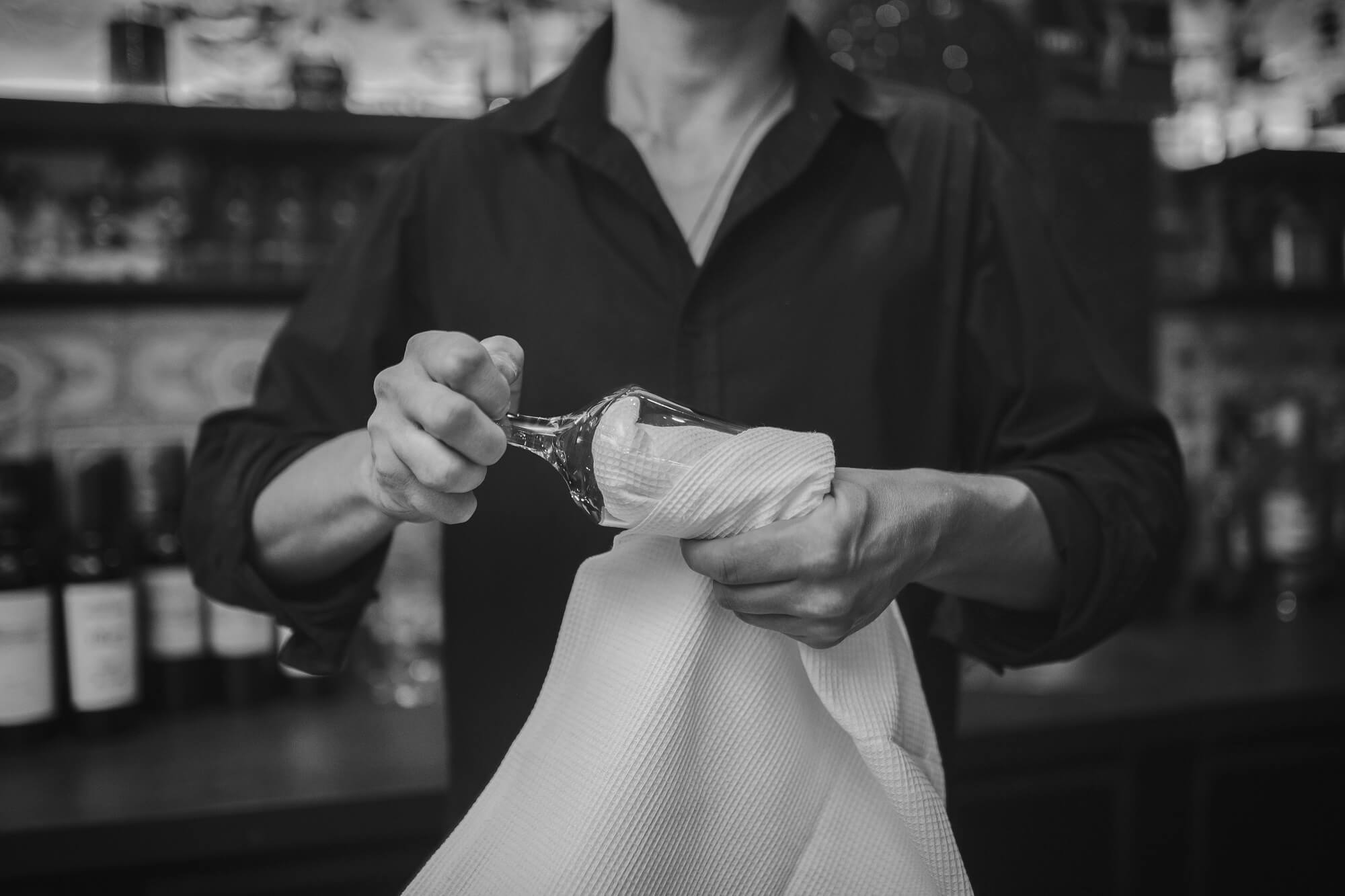 How to Run A Bar In UK

with COVID-19 Around
Assigning one staff member per table – From now on, each table will be served by an assigned staff member. There will no longer be multiple staff members serving on different tables at once. This will reduce the risk of exposure.

Encouraging contactless ordering – For bars and pubs where contactless ordering is possible, staff members should encourage their customers to use it.

Keeping a two-meter distance when possible – Whenever possible, staff members need to remain a two-meter distance when serving tables.

Removal of communal cutlery – Communal cutlery will no longer be made available to the customers. Staff is required to bring new cutlery to each table.

Removal of communal ketchup/mustard bottles – Communal ketchup/mustard bottles will no longer be made available as well. Staff is now required to bring disposable condiments whenever possible. In the case of disposable condiments being unavailable, the non-disposable ones need to be properly cleaned and sanitised after each use.

Keeping a temporary record of customers – Bars and pubs are now required to keep a temporary record of any customer for 21 days. It is enough to take contacts from only one person at the table. The customer needs to provide their name and phone number to the staff. In the case where the customers are refusing to provide this information, the staff can choose not to serve them.
Other Tips
Encourage contactless paying – Encourage your customers to peruse contactless payment. Using a credit card to pay is preferred as cash increases the risk of transmission.

Possible closing down in case of a positive COVID-19 case – In case an infected customer with COVID-19 has attended the bar or pub, the government may choose to temporarily close down the business. This, however, depends on many factors, such as when the customer attended the bar/pub, etc.

Loud music is not encouraged – Loud music and TV applies the need for customers to shout and sing. This increases the risk of transmission, which is why the staff is advised to keep the volume down. Showing live sport is not allowed.

Encourage sitting outside – Many bars and pubs have been using their outdoor space to serve their customers in the fresh air. Some have even put up marquees to help shield customers from the poor British weather. Look into the option of serving more tables outside rather than indoors as long as the weather allows that.

Install contactless sanitizing dispensers – Rubbing our hands with sanitizer has become a part of the daily routine. Bars, pubs, and restaurants are now required to install sanitizing dispensers, preferably contactless-ones. Install enough dispensers at the entrance as well as inside. Mark them appropriately so that customers can see them and be encouraged to use them.
How To Stay Safe?
Since the long quarantine period has ended, many people are looking to get back some normality in their lives. For many, that includes going for a bite to eat or a drink in their favourite bar or pub. It is in everyone's interest to preserve their health and see the incidence of new cases decline. That is only possible if both the staff and the customers take things seriously and respect the provided guidelines.
We discussed what the government is requiring bars' and UK pub' owners to do if they want to open their business. The question is – What can customers do to protect them as well? While self-isolating, wearing a mask, and washing your hands remains to be a part of the new normal everyday routine, we do have some other tips as well. The following tips are specifically designed to help reduce the risk of getting infected with COVID-19 while attending a bar or a pub.
Avoid Meeting With Many People All At Once
According to the latest guidelines, the maximum number of people allowed to sit on the same table is six. No more than six people can be seated together indoors or outdoors. Some would say that even six is a high-risk number. Our suggestion would be to sit with the least number of people possible.
It is better to schedule a couple of hangouts a week, rather than to sit with many people all at once. Always keep this advice in the back of your head if you want to stay safe. If you do want to meet with six or more people at once, consider the option of meeting outside a bar, restaurant, or pub. The risk of transmitting the virus is significantly lower outdoors. Use that to your advantage.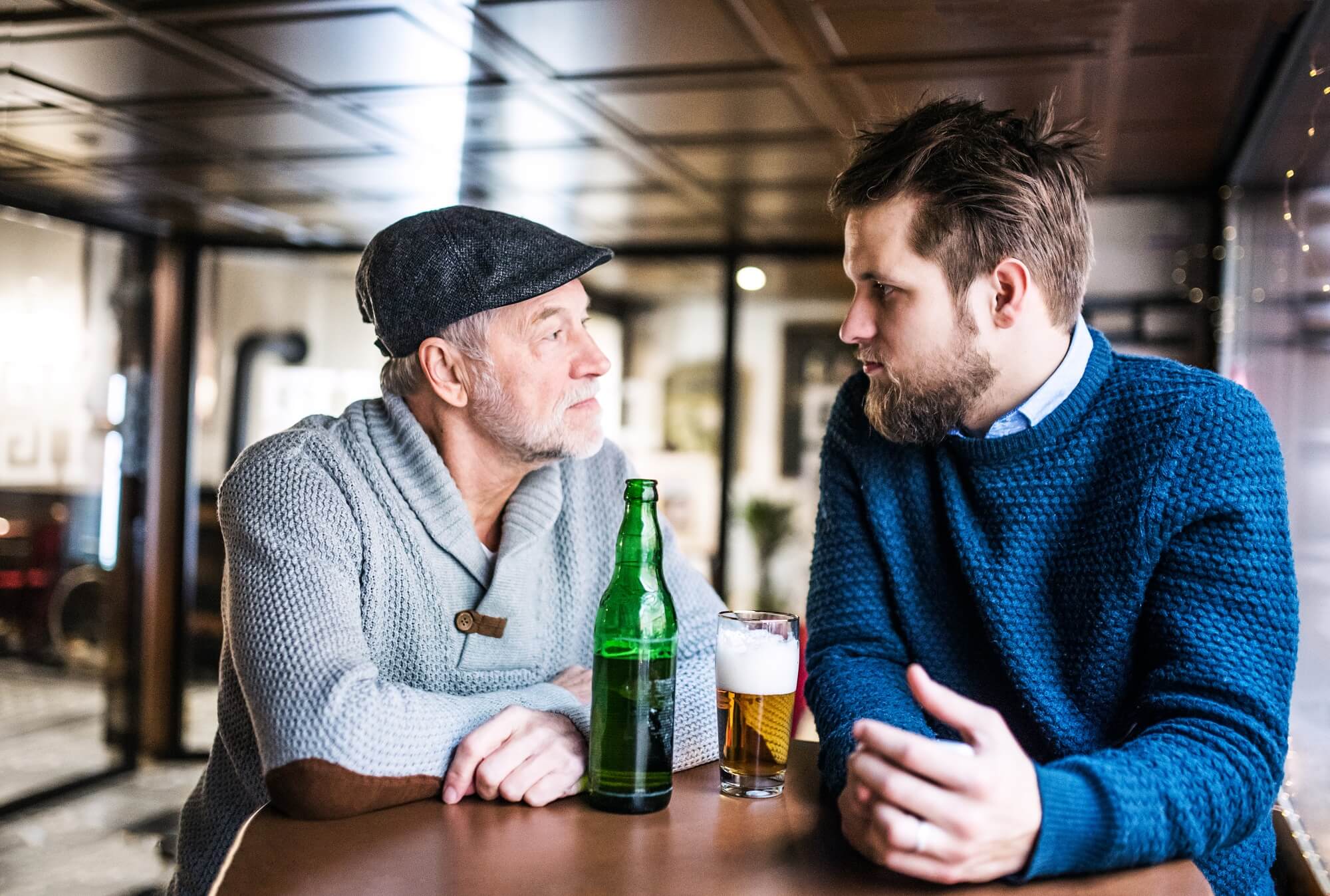 Remain At Your Table At All Times
Perhaps you had the habit of getting up and make your order. Or maybe you preferred paying at the bar. There were probably nights where you would make frequent trips to the bathroom. If things were the same as before COVID-19 ever appeared, you probably would be doing all of those things today. But we no longer live the same lives as we once did. Nowadays, you are advised to remain at your table at all times. Call the staff if you need anything. Wait for your receipt at the table and remind the rest of the group to do the same.
Avoid Using Toilet
Using the toilets at bars and pubs was not such a great idea before COVID-19, and now it is an even worse one. While the staff is required to take care of the toilets and maintain them in the best possible condition, we advise you against using them. Of course, you will need to use the toilet eventually. Washing your hands before a meal is still a must. But toilet selfies are no longer an option if you want to reduce your risk.
Make Reservation Ahead of Time
Finding a table can be a real challenge. So, why not make the smart decision and reserve your table ahead of time? Simply call the bar or the UK pubs and ask that they save you a table. This will save you a lot of time going from place to place, hoping to find a table. It will also significantly reduce the amount of exposure and human contact as well.
Avoid Using Cutlery From the Communal Pot
Although the security measurements instruct staff to bring new cutlery to the customers, there have been a few communal pots spotted around. People seem to forget about the potential risks linked to using cutlery from communal pots. Do not make the same mistake. If you notice the cutlery missing from your table, simply ask the staff to bring you one.
Sit Outside Whenever Possible
The weather is still nice around the UK. Why not take advantage of the few summer days left and book a table outside in the sun? As we mentioned earlier, the risk of transmission is lower outside as compared to indoors. This allows you to get the best of both worlds.
Carry Hand Sanitizer With You
Make it a habit to carry hand sanitizer wherever you go. Although the staff is required to provide hand sanitizer, why risk it when you can carry your own just in case. This can reduce the need to visit the toilet as you can sanitize your hands while remaining seated at the table.
Conclusion
Since COVID-19 first appeared, much has changed. There has been plenty of changes affecting the everyday lives of people all around the world. Such changes have been applied to reopen bars and pubs around the UK. The government has published guidelines for both bar and UK pub owners, as well as customers, that need to be respected. Any violation of these guidelines will possibly end by shutting down the business. If and your staff want to remain open, we encourage you to inform yourself about the provided guidelines. You will also need to keep an eye on your customers as well. As for anyone visiting any bar or a pub soon, we also advise you to take the necessary precautions to protect yourself.