It's tough to compete in the smartwatch market with Apple and Fitbit taking a considerable chunk of the industry. But, Samsung has managed to seep through and get plenty of attention with the future release of the Samsung Galaxy Watch 2.

 
People are rounding up to see what this device has to offer. With the release date just around the corner, expectations are running high. But, the real question is, what are the benefits of the new Samsung Galaxy Watch? What makes it any different from the older version? Keep reading to find out more.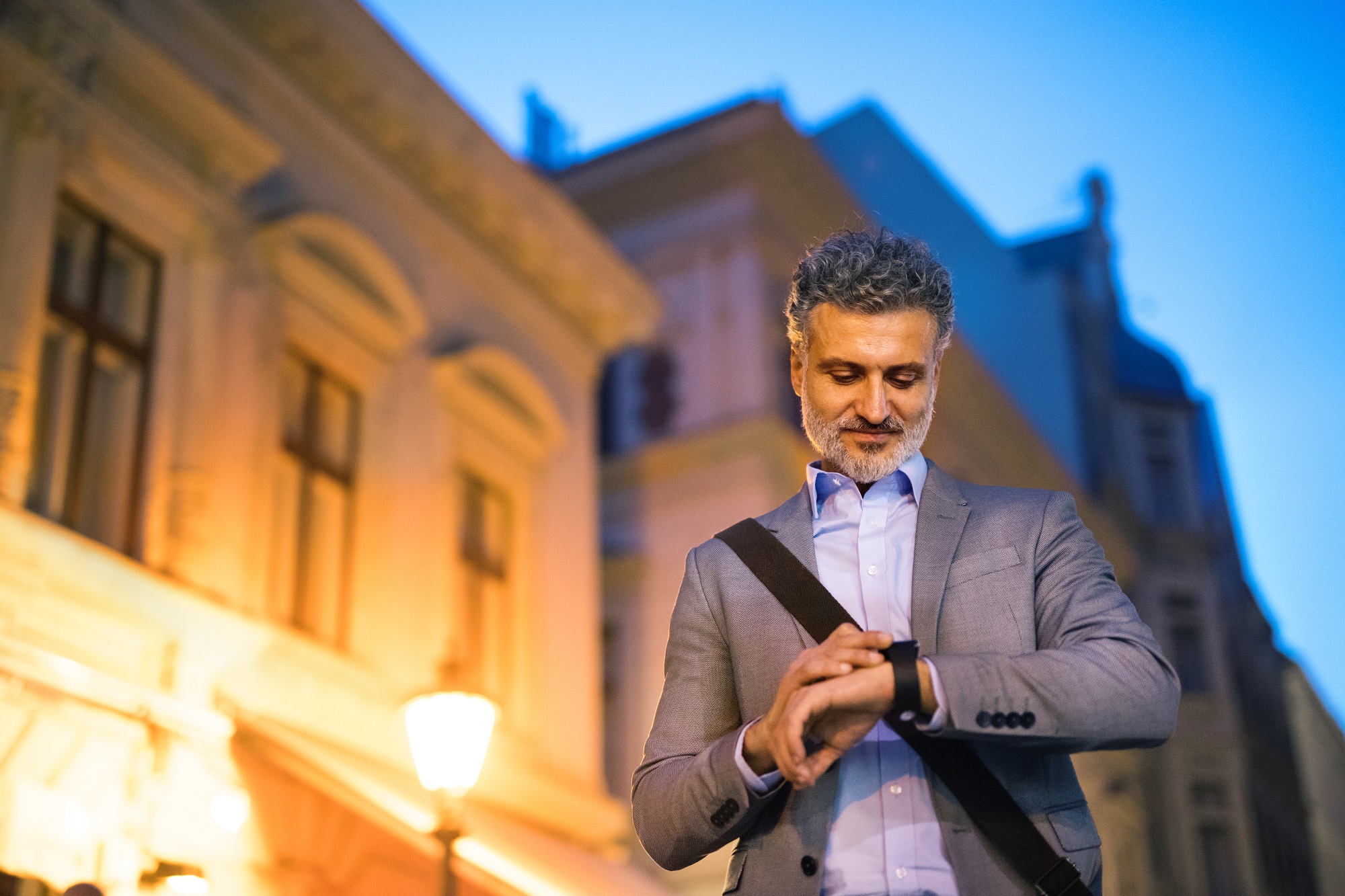 The Unique Benefits of the New Samsung Galaxy Watch

 2
Will the Samsung Galaxy 2 take the spotlight? That's something we all want to know. Due to its sleek and stylish design, a lot of people are waiting to get their hands on the latest gadget. But, there is more to this watch than it meets the eye. Here are the cool benefits of the new Samsung Galaxy Watch you should be looking forward to.

 
 1. Size
It has been rumoured that there will be a couple of different sizes, similar to the original version of the Galaxy Watch. It has also been suggested that Samsung could potentially start offering multiple sizes with their smartwatch range, staying in line with the Apple Watch.
https://www.youtube.com/watch?v=edlQEO6AAB0
2. Battery Life
Very few smartwatches can handle long-term use. Samsung watch 2 will be different.
With light use, this watch can keep working for 3 to 4 days straight. But, if you use every available feature, this duration will be significantly reduced. Y
ou also get the long-lasting battery power that you will be able to use
for sleep tracking.
However, sources have stated that the battery will be physically larger than previous versions too.
3. Storage
Several sources have suggested that the Samsung Galaxy Watch 2 will have more storage. But, that's not all, the storage is likely to be double the storage of the previous version, from 4GB to 8GB. 
 4. Other Benefits
The previous Samsung watches are rigorous and manageable enough to keep up with your fitness goals. They have plenty of capabilities and features that every runner can make the most of.  Also, the Galaxy Watch active 2 has ECG (electrocardiogram) feature that allows you to monitor your heart's rhythm. We would expect the Galaxy Watch 2 to include these features at launch.  
Samsung Galaxy Watch vs Active 2 Review: Which One Is Better?
When it comes to design, it is hard to outmatch Samsung. Their smartwatches have outmanoeuvred their competitors by a mile. One of the best smartwatches for Samsung, Galaxy watch, and active two have managed to turn heads. Their excellent performance has kept them on the top. But, which one should you go for? Let's take a look at their specs below.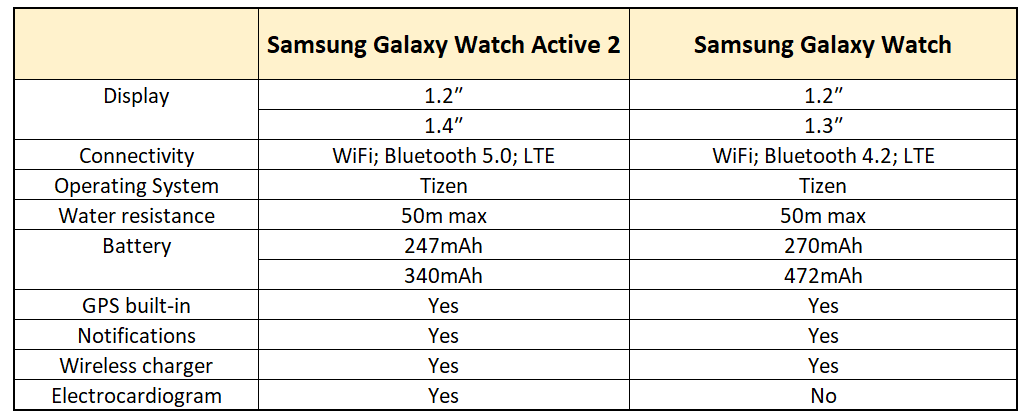 Samsung Galaxy Watch Active 2 Review
All in all, if you are interested in flashy and refined design, Active 2 will be the ideal pick. It's packed with features and upgraded sensors that the Galaxy Watch doesn't have. It's also lighter than its older version, which makes it a pretty practical solution. However, it's a lot more expensive. The Galaxy Watch, one the other hand, features a more traditional design with enough options to work with at an affordable price.
Even though this watch might not run Android, it's the most practical Android-compatible device you can get on the market, published the Guardian.

 
The price can range from $249 for the smaller model and $269 for the bigger display. With LTE it can cost $399 for the smaller one and $419 the larger option. The most expensive and durable options would be the stainless steel design.

 
But, despite its hefty price tag, this device managed to make headlines. Let's take a look at the Samsung galaxy watch active 2 4g review and the pros and cons you should know about.
Pros
• Practical and slim design
• Excellent performance
• Decent battery (lasts up to 2 days)
• Generally easy to repair
• Perfect haptic dial control
• Compatible with iOS and Android
• Ideal for tracking sleep
Cons
• Expensive
• Doesn't feature many third-party applications 
Final Thoughts
The latest Samsung Galaxy watches are modern with a minimalist design which makes it appealing.
The Galaxy Watch 2 should follow suit, however with Samsungs attention on 5G this year, will the Galaxy Watch 2 be a 5G Smartwatch? Who knows, either way f
or any smartwatch fan, we are sure that this Galaxy Watch 2 will be a smart step in the right direction.