The virtual world is always perfecting new technologies. Not too long ago, who would've thought you could attend your university convocation sitting at your home? Or that you'd be attending an international conference or a science workshop from your desktop?
It's wonderful how rapidly times have changed and how flawlessly technology has kept up with its pace. People can now book tickets to a live concert via mobile banking, fill in a Google form, set a reminder, and attend their favourite shows in PJs.
However, as an audience, what you witness is only the tip of the iceberg. While attending an online event is a piece of cake, arranging one is equally tiring. There's a lot you need to manage and ensure when it comes to organising a virtual event like conferences, meetings, and celebrations.
https://www.youtube.com/watch?v=-JswD02JaAs&t=18s
There is hosting, technology, logistics, connectivity, marketing, budgeting, attendees, attendants, and a number of other aspects to deal with. These can really drain your resources and efforts if you have poor management. But since this is the first time that virtual events are being held worldwide and are becoming frequent, educating about their management is necessary.
While event management companies are experts at organising a virtual event, you need insight into these matters as well. Moreover, you don't always have to hire an event manager for just any sort of event. By keeping these virtual event tips in mind, we're sure you'll be successful for organising a virtual event.
Virtual Event Tips For Successfully Organising A Virtual Event
1. Understand Your Audience
What is your event about? Does it represent a larger body, does it have a background with a series of such events? Or is your event a singular venture that doesn't have any history or part in a bigger picture? Why are you presenting this event? Who's going to watch it?
It's important to go through these questions before you try to come up with an event plan. The main answers lie with your audience, and you need to understand the nature of your audience in order to design your event. What social group do these people belong to? What's their level of education and awareness? What is their age group? Their interests and concerns? Their gender, race, nationality, and their purpose for being a part of your virtual event?
Sometimes, the audience of a virtual event is familiar enough to navigate through the virtual world. Other times, the virtual realm is an alien place for them. Hence, you'd need to plan your event differently with respect to the type of audience you're going to address.
2. Choose Your Medium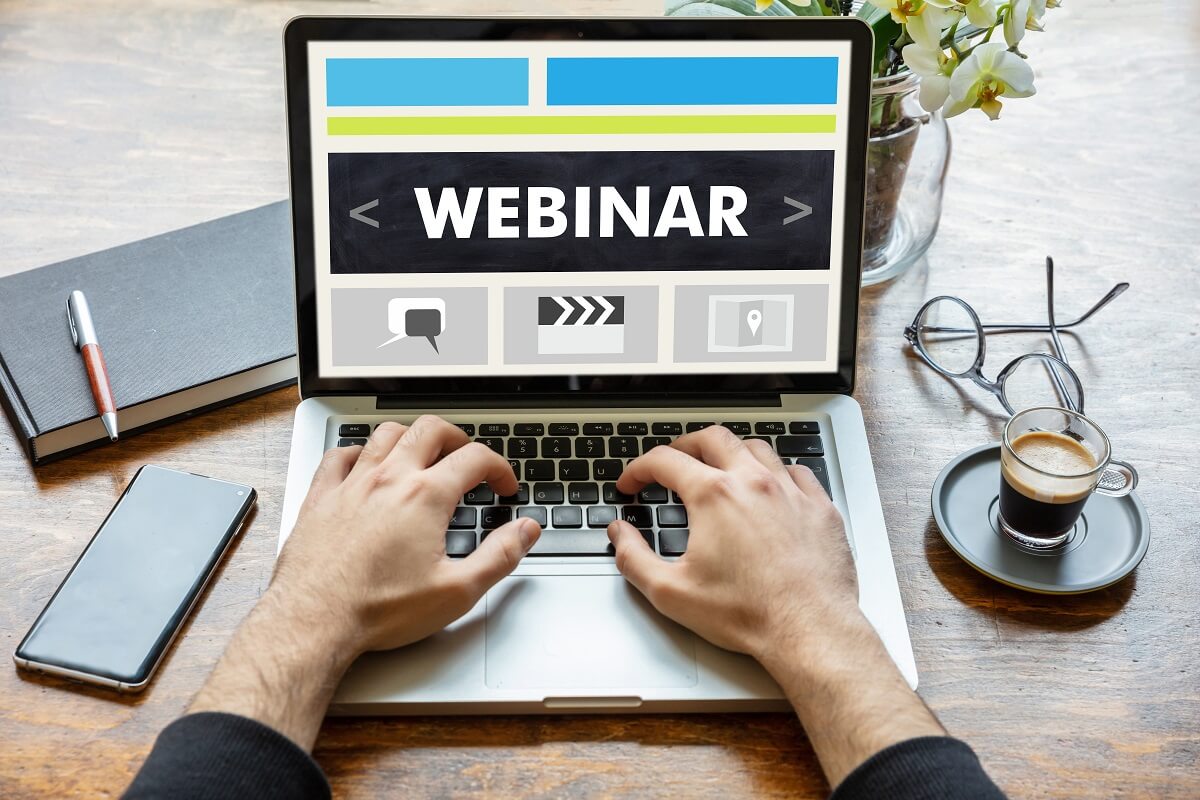 Live streaming is now possible on a number of platforms. Prior to the COVID-19 pandemic, people weren't familiar with webinar software such as Zoom, Cisco WebEx Events, Zoho Meeting, ON24, Livestorm, Adobe Connect, BigMarker, GoToWebinar. If you've attended online classes or office meetings, you might have an idea of how small scale events are conducted.
Similarly, you can use these live streaming platforms to organise and deliver larger-scale live events as well.
Social platforms are another great way of organising virtual events. Facebook and Instagram have a large number of users, billions worldwide. Therefore, these too offer a great alternative if you don't want to work with platforms specifically made for webinars.
However, there are a few factors you need to consider when you choose a platform:
a) Is this platform capable of handling large amounts of data? In other words, can it handle the number of people who will use it to attend the event? There have been countless cases when entire webinar systems crash because of the influx of attendees, so make sure yours doesn't encounter this issue.
b) Does the platform you use have all the features you need? You might need screen sharing, data transfer, external linking, screen editing, and a platform that isn't time-bound. Sometimes, when people are holding events with multiple hosts, they also need a central management mechanism to keep a check on all events.
c) Where is your audience the most responsive and comfortable? It could be Facebook, Zoom, or Periscope. Make sure you make the right pick!
d) Is it affordable? Depending on your budget and requirements, you would want to find a reasonable one. There are free platforms too, but they don't always assist that many features.
3. Pick a Venue
A venue? But aren't we going virtual?
Yes, we are. But even with virtual events, you cannot risk your professionalism. A hall filled with flashlights and a stage isn't only meant for in-person events. They are also important when it comes to arranging online events.
Your audience should be able to get the best vibes from their screen. The sound effects, lighting, and camera work should, therefore, be perfect for the type of event you are organising. Moreover, if you have an in-person audience, too, then it's necessary to book a place with the best environment and seating arrangement.
However, there's another way of going virtual with your events. If all your audience is watching you through screens, then you don't necessarily need an actual hall. You can go for a green screen and show a virtual background with infographics to make it more attractive. In the end, it all depends on where your audience will be attending the event and how much digitisation you can incorporate.
4. Arrange the Date and Time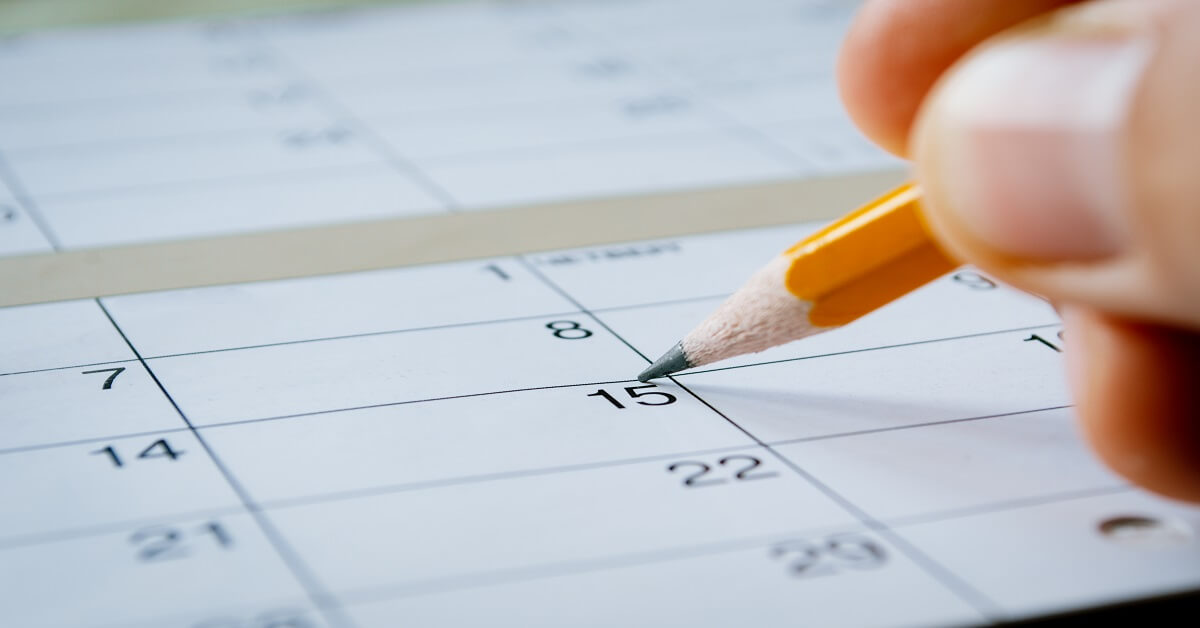 Online events work on a slightly different parameter as compared to actual events. With an event taking place with actual people, your event has a limited in-person audience within a specific geographic area. They'll come at the exact time, will show their passes, and enter the venue. When the hall is full, your gates will be closed. The people inside will attend the event constantly for the next couple of hours.
Compare that to a virtual event. For once, your event is virtual. Hence there are no territories whatsoever. They can be from Belgium, UAE, Canada, or Zimbabwe. Unless there is some sort of audience participation or hands-on work, there's no reason to limit the entry of the people. The link to your event will most likely be functional for as long as the event lasts. Anybody can come and leave as they like.
However, there's one big problem you need to address beforehand: time zone differences. This indicates that a 6 in the evening for you might be 3 in the morning for someone else. Your foreign audience isn't really going to sacrifice their sleep in the night, are they? Unfortunately, one size doesn't all here.
Time zones differ all across the world, and the bigger your event, the more audience you'll risk losing to this factor. There's a simple solution, though; you can record the live streams and add their links to your social media and send them to the audience's emails. Make sure you've notified them prior so that your audience isn't clueless about the fact that you are recording your sessions.
5. Hire an Event Planner
Wait a bit before you look up 'Event planners near me' on Google. Think, what do you need an event planner for? A virtual event with a virtual audience that requires perfect technical and digital skills. When you look around for an event planner UK is buzzing with start-ups every now and then. But if you want your event to be a success, it's best to take your time hunting down the perfect planners.
With that said, a virtual event agency specializes in the kind of events you want. These tech-savvy ventures keep experimenting with all sorts of software programs and tools made for the virtual world. When you're on your own, you might not be able to explore all the technical and creative integrations to the event. Having an agency to help you out is not only cost-effective but also fruitful most of the time.
6. Select Your Hosts and Guests
With an offline event, you might be able to gather a few people to your event, offering them something to do when they're free. On the other hand, virtual events gain their audience solely on the basis of the hosts and guests involved.
If you're streaming a kindergarten show, you'll only have the kids' parents interested. Since it's a small scale event, you'll do fine. But what about an international hot topic debate? You'll need the most active hosts and groomed guests to build public interest. So, of course, you need a host and guest panel that your audience is the most interested in.
7. Market Your Heart Out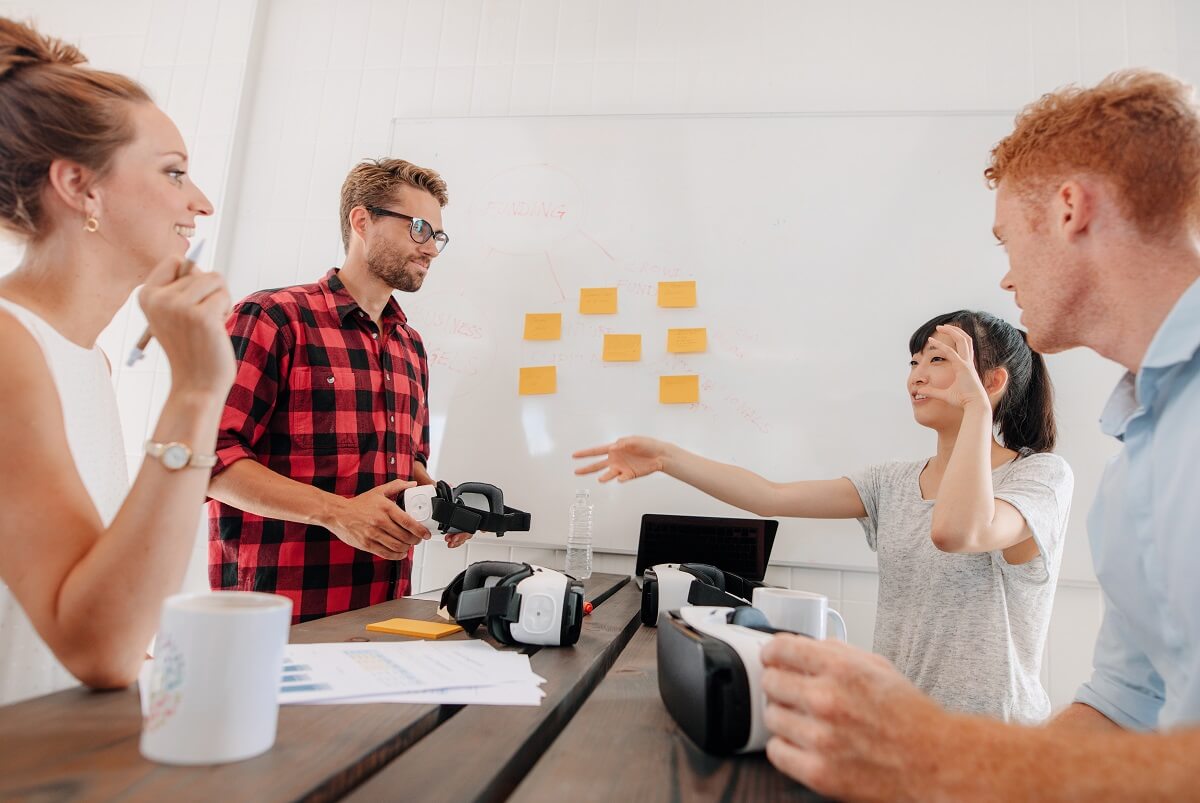 Lastly, when you have planned everything, it's time for the ultimate showstopper: Marketing. Digital marketing is growing at a breakneck speed and has garnered massive support from the event planning industry. 
With organising a virtual event, you need virtual posters, advertisements, and promotions to get the prospective audience all pumped up. For this type of marketing, you can go for a digital marketer or opt for the marketing package your event planner has to offer.