38% of UK adults say they are trying to lose weight. If you fall into this category, maybe you should consider a fitness tracker. The best f
itness trackers help people self-monitor their movement and activities. It allows users to set fitness goals. This includes organising exercise and monitoring calories and water intake.
21% of Americans use a smartwatch or fitness tracker. 12% of the UK population own a wearable device. Fitness trackers or the best fitness watch are also the best gifts for someone who wants a healthier lifestyle.
There is no shortage of fitness-related devices out there, but fitness-tracking wristbands are getting trendy for all the right reasons. They're simple, lightweight, customizable, and highly efficient at monitoring the functions or activities they were designed for. 
Keep in mind that the best fitness trackers may offer some functions similar to smartwatches. However, they are mainly designed to track more basic fitness information like steps, calories, and distance travelled. To help you pick the best fitness trackers in the UK, we have provided a review of the top 5.
1. Fitbit Inspire 2
The original Fitbit Inspire was already a great product. However, The Fitbit Inspire 2 managed to drastically improve upon its already powerful predecessor and exceed expectations.
[caption id="attachment_9152" align="alignnone" width="1110"]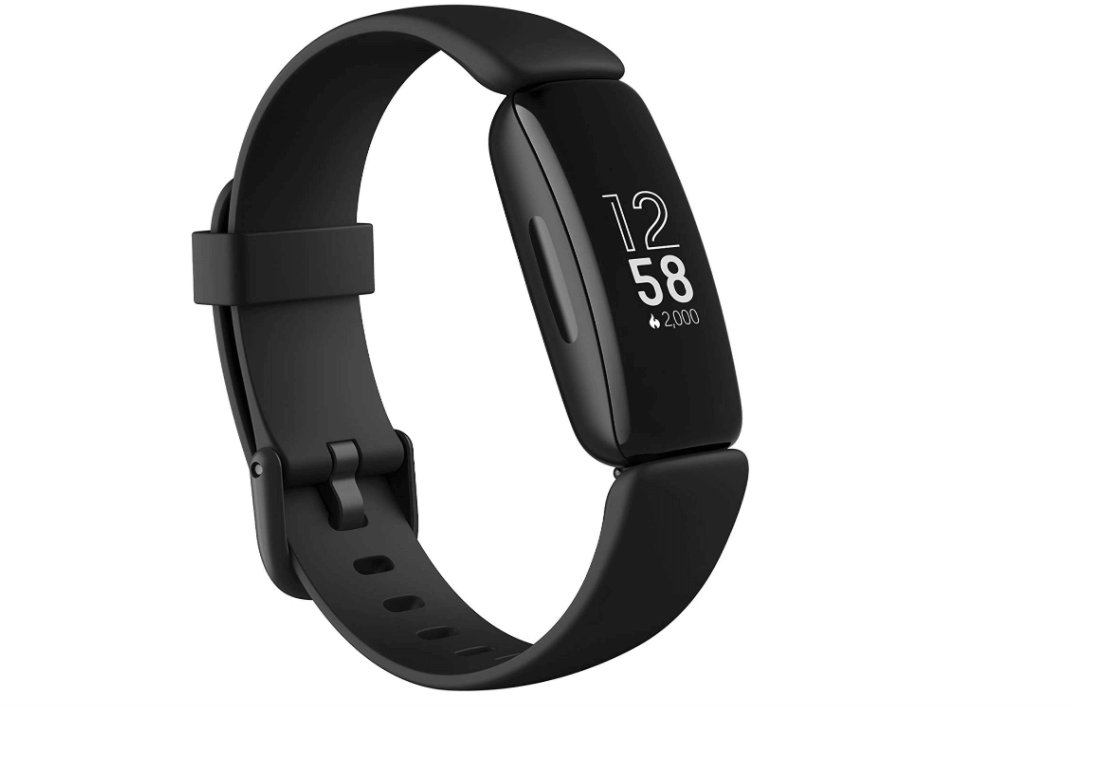 Fitbit Inspire 2 Health & Fitness Tracker[/caption]
It's a hybrid between watches and wristbands due to its relatively big screen, but it's still quite convenient. The Inspire 2 is perfect for those who want to keep a close eye on their swimming, running, and cycling activities. The Fitbit Inspire 2 also monitors sleep and heart rate. The Inspire 2's battery is an upgraded version of its predecessor that lasts double the time, around 10 days. With a £90 price tag, you also get one year of Fitbit Premium subscription service. Considering the features presented with this price point, Fitbit Inspire 2  is one of the best Fitbit watches.  We give it a rating of 4.5 out of 5. 
2. Xiaomi Mi Band 5
Amongst the best budget fitness trackers, Xiaomi's Mi 5 reigns supreme. Xiaomi's Mi 5 added a lot of improvements and features over its predecessor. This includes a full-colour display and GPS. There's a noticeable 20% increase in screen size and a 10% increase in brightness over Xiaomi's Mi 4. All these make the Xiaomi Mi 5 one of the most convenient budget trackers on the market.
[caption id="attachment_9154" align="alignnone" width="1110"]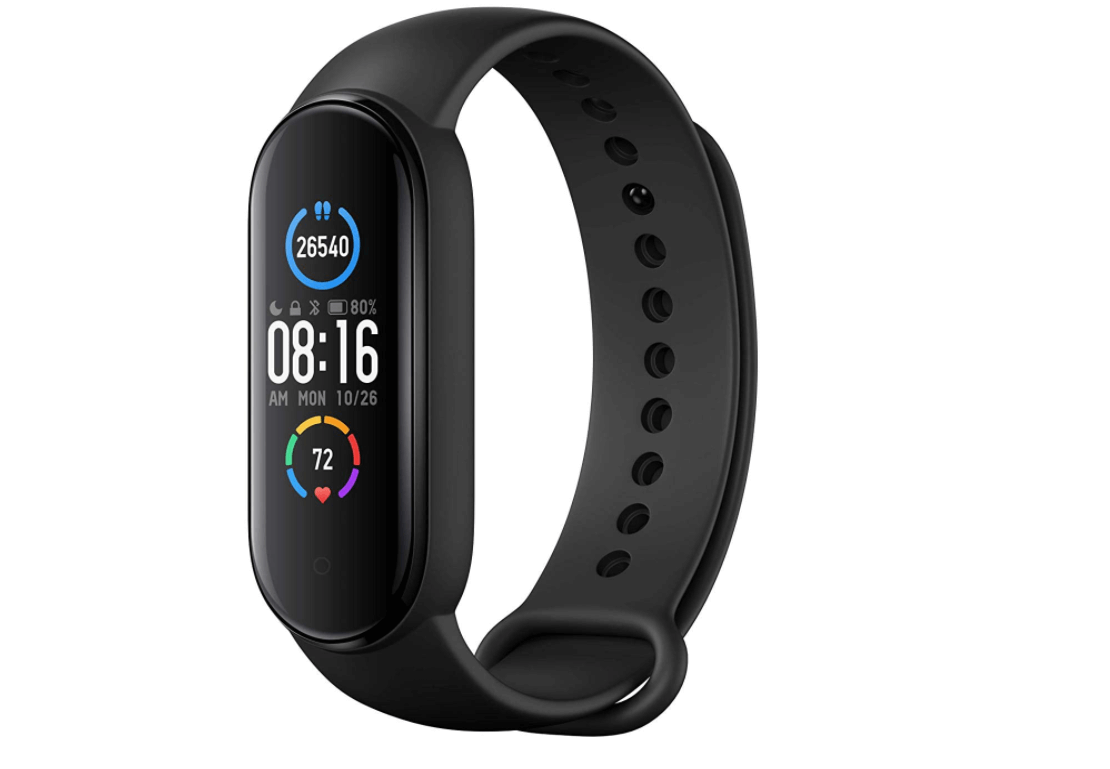 Xiaomi Mi Band 5[/caption]
There are 11 different sports modes available, compared to the previous model. Xiaomi also added a Personal Activity Intelligence feature, which translates variations of heart rate and averages them into a weekly score. You can charge it pretty easily thanks to the new magnetic USB charger provided. It's hard to find the best fitness trackers under £30 that come close to the Mi 5's performance. Xiaomi Mi Band 5 managed to score the same rating of 4.5 out of 5 stars due to its turbo performance and affordable price tag. 
3. Garmin Vivosmart 4
The Garmin Vivosmart 4 has been around for a couple of years, but it hasn't shown any signs of ageing, not to mention that it's one of the best fitness trackers on the market. The accurate and famous fitness tracking functions Garmin are known for are all available, such as heart rate, steps taken, calories burned, staircase tracking, sleep monitoring, and of course, stress tracking.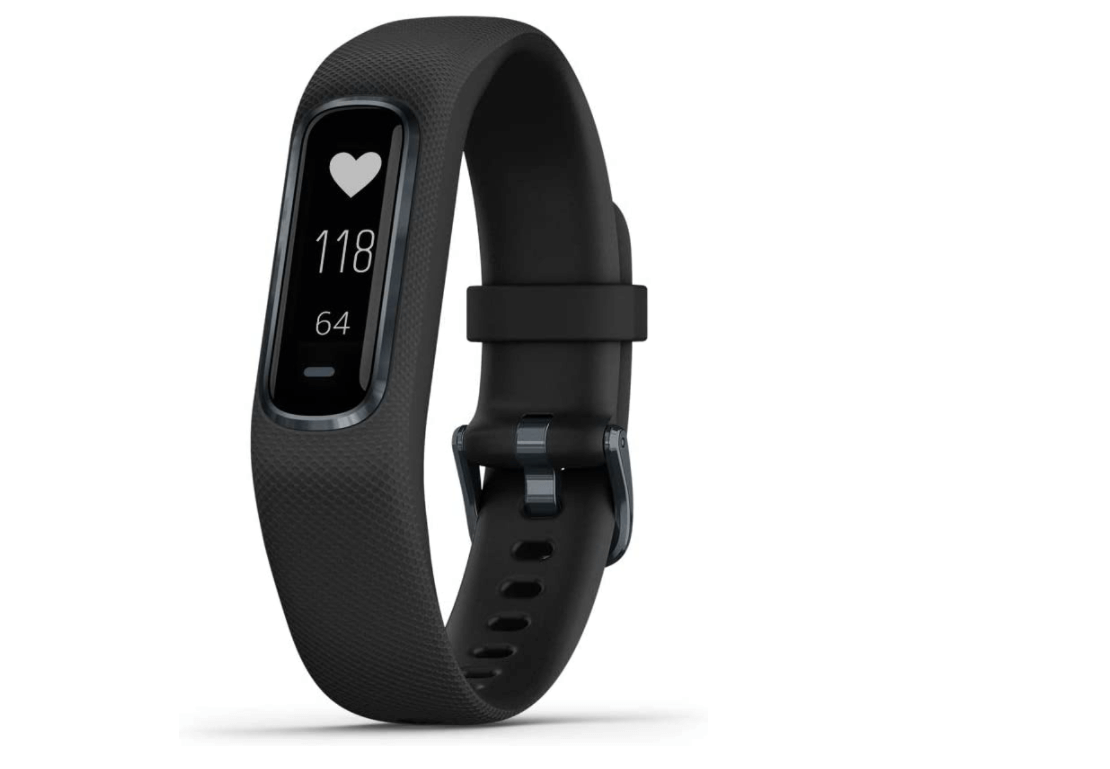 The Vivosmart 4 introduces a state-of-the-art Pulse Ox sensor that reads your body's oxygen levels. Very few fitness trackers offer this function, making it a strong selling point. The Pulse Ox sensor estimates the oxygen levels by analyzing a myriad of factors, allowing you to monitor where your oxygen levels are at all times. The Body Tracker feature is another metric that Garmin introduced that helps you decide the best time to exercise and rest based on your body's energy. Aside from GPS tracking, the Vivosmart 4 offers everything you'd want from a top-notch fitness tracker for around £99. Although this watch is one of the best fitness trackers we give the Garmin Vivosmart a 4-star rating. Over 1000 user reviews also agree with this rating.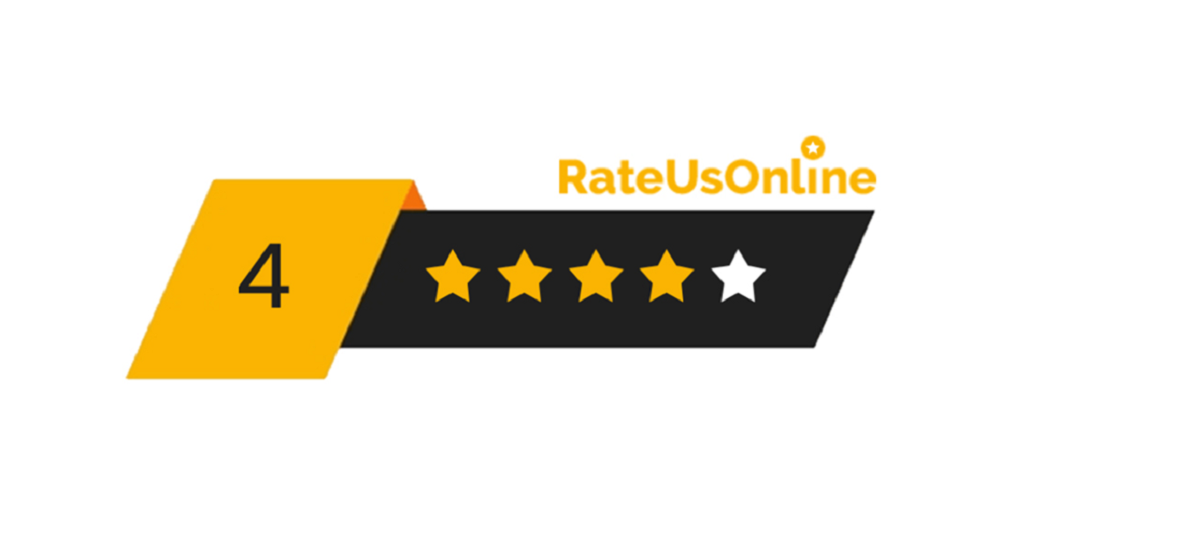 4. Fitbit Charge 4
Similar to how Fitbit built on its previous designs in the Inspire 2 fitness tracker, the Fitbit Charge 4 is a highly evolved version of the Charge 3. The newly added built-in GPS support allows you to conveniently use it as a stand-alone GPS, which means you won't have to take your smartphone with you during runs. If you're in the mood for music, the Charge 4 utilizes the new Spotify playback controls, but you'll have to use the smartphone to take advantage of that.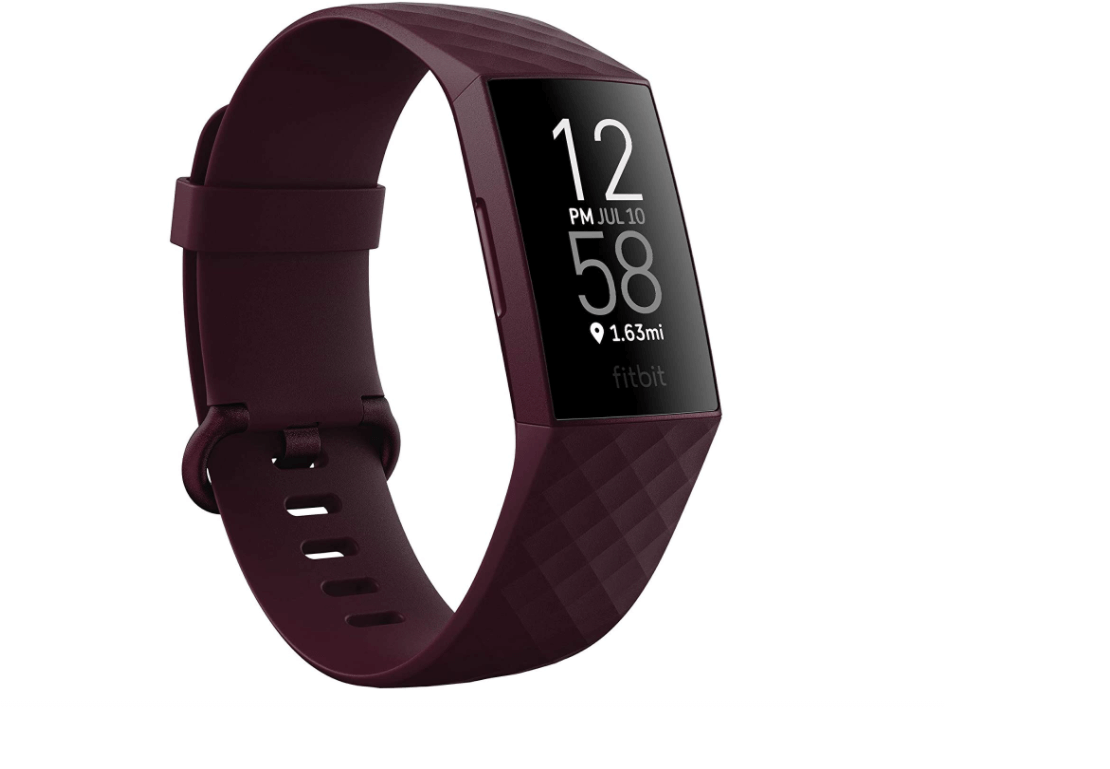 Fitbit designed a new metric called Active Zone Minutes, which provides you with preset "zones" that combine low-intensity and high-intensity workouts to help you achieve the dose of exercise recommended by the
World Health Organization
.  With £99, you get a sleek design, dozens of new features, and complete access to the Fitbit community and software. This is one of the best Fitbit watches available. We give the Fitbit Charge 4, 4.5 out of 5 stars. 
5. Huawei Band 3 Pro
Huawei managed to launch a fitness-tracking wristband that cleverly undercut its competitors when it came to pricing. The Huawei Band 3 Pro packs a 0.95" AMOLED screen, in addition to a heart-rate monitor and built-in GPS. If you're on a tight budget with no plans to compromise, the Huawei Band 3 Pro gives you exactly what you'd need from a fitness tracker. The Band 3 takes sleep monitoring an extra notch and provides in-depth detail to the most common sleep-related issues the wearer may be suffering from, giving them different solutions and suggestions to improve their sleep.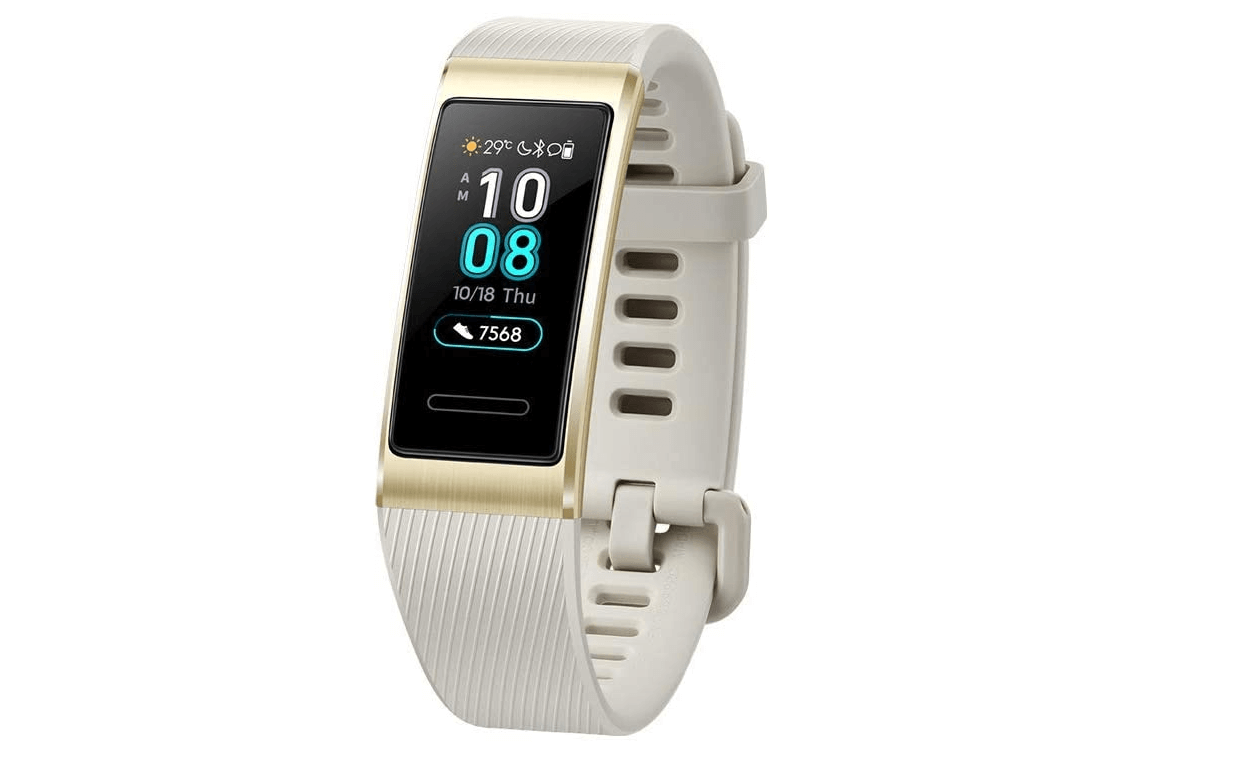 With a waterproof design that can operate up to 50 meters of depth underwater, Band 3 recognizes swimming strokes accurately and provides a clear estimation of the calories, number of strokes, and average swimming efficiency. What makes Band 3 Pro interesting for a fitness tracker wristband is how close it is to a smartwatch, which is lovely when you take into consideration that it costs around £60. You can use different smartwatch-like features like finding your phone, seeing incoming calls, photo timer, and even rejecting calls. Huawei Band 3 Pro was rated as one of the best fitness watches in the UK. We give the
Huawei Band 3 Pro a
rating of 4.5 out of 5 stars. 
Conclusion
At the end of the day, you must always remember that the best fitness trackers are there to aid you in getting fit and keeping track of your progress. You must always take into consideration the types of exercise and activities you do before you purchase the best fitness watch as the features can drastically differ. Most of the best fitness trackers will provide you with the features you need for basic activities like running, but for example, things like built-in GPS and oxygen level monitoring, may be available in a selected few, so take your time to find something that suits your preferences.