An American biotechnology company has announced its release of a vaccine for the coronavirus. And while the vaccine has been shipped for testing and we are waiting to see the results, we have seen a surprising, yet deserved, growth of the stock of Moderna Inc. – the creator of the first-ever vaccine for coronavirus. Let's discuss a bit more about these events that shook the world other the last few weeks.
Moderna Inc.'s stock grows as they deliver the first vaccine for coronavirus
Moderna Inc. is a Cambridge, Massachusetts-based biotechnology company found back in 2010. According to their official website, their focus is drug discovery, drug development, and vaccine development. What makes Moderna Inc. different from most biotechnology companies around the world is that they are focusing their work strickly on messenger RNA (mRNA). By injecting synthetic mRNA, patients are then able to create their own therapy.
[caption id="attachment_3455" align="alignnone" width="2000"]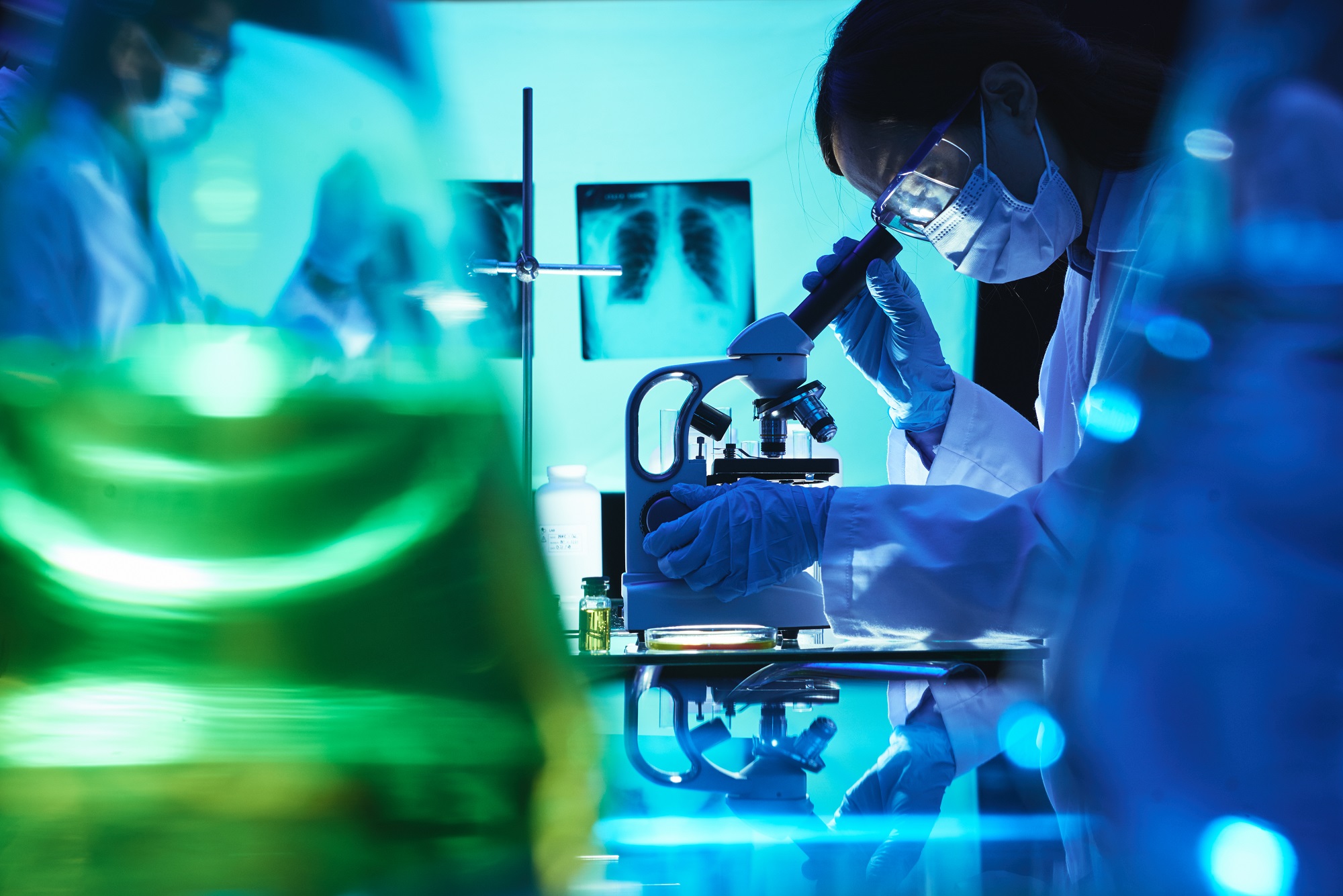 laboratory worker looking in a microscope[/caption]
While Moderna Inc. has always been on our radar for their enormous success in the field of drug discoveries, they have earned a much greater recognition since they have announced that they will be focusing on creating a vaccine against coronavirus. If you have been living under a rock, then you might not know about the thousands of lives that this dangerous virus keeps on taking day after day since its initial outbreak in Wuhan, China.
More than 50 countries have been affected by the coronavirus, which keeps on spreading despite the continuous instructions that are provided by the World Health Organization (WHO). And while the focus has been laid on treating those that have been unfortunately affected by it, there have been people that have been working hard on finding something effective that is meant to protect us in the long run.
And the good people at Moderna Inc. did not stop there. According to The Wall Street Journal, the first-ever vaccine for coronavirus is ready for human testing. Moderna Inc. has sent the vaccine over to the National Institute of Allergy and Infectious Diseases (NIAID), where US government researchers will proceed to test the vaccine for the first time in a human cohort trial.
Moderna Inc. has started working on finding a vaccine for coronavirus three months ago, and it did not take them long to present their solution to the dangerous coronavirus that keeps on spreading worldwide. The testing is scheduled to take place in April, where 25 to 30 healthy participants will be injected with two dosages of the vaccine to test out its efficiency. The results should be ready in the middle of July or August.
Since then, surprisingly or not, there has been seen a noticeable stock growth while talking about Moderna Inc. Their stock soared an amazing 28% in trading after they have announced their discovery and shipped their newfound vaccine over to the National Institute of Allergy and Infectious Diseases (NIAID).
Although there are other companies that are working on finding a vaccine for the coronavirus around the world, including Johnson & Johnson, GlaxoSmithKline Plc, Gilead Sciences Inc., and others, it is Moderna Inc. that has had the biggest success yet and the only company that has experienced the biggest stock growth lately.
Now we are eagerly waiting to see what the results will say and if Moderna Inc.'s vaccine will be ready to use as we are all hoping it to be. Until then, who knows – maybe some other pharmaceuticals company will surprise us with their version of a vaccine that is meant to shield us against the dangerous coronavirus.
References
https://www.modernatx.com/
https://www.who.int/emergencies/diseases/novel-coronavirus-2019
https://www.who.int/emergencies/diseases/novel-coronavirus-2019/advice-for-public
https://www.wsj.com/articles/drugmaker-moderna-delivers-first-coronavirus-vaccine-for-human-testing-11582579099
https://www.marketwatch.com/investing/stock/mrna?mod=MW_story_quote