According to the Grand View Research and analysis, the growth of video home health care or the Telemedicine market is expected to be a lucrative opportunity for everyone in the business.

 
Currently, more than 50% of the hospitals in the U.S. have a telehealth program available for patients. In 2015, more than 800,000 consultations were done online only in the United States, reported Med City News. Just a few years later, telehealth made up a quarter of the entire health IT market. It reached $20 billion in 2019 with a yearly growth rate of 4.8%, reports show.

 
The constant increase in demand for such healthcare services, particularly in isolated areas and out-of-reach communities have made the video home health care market a go-to opportunity.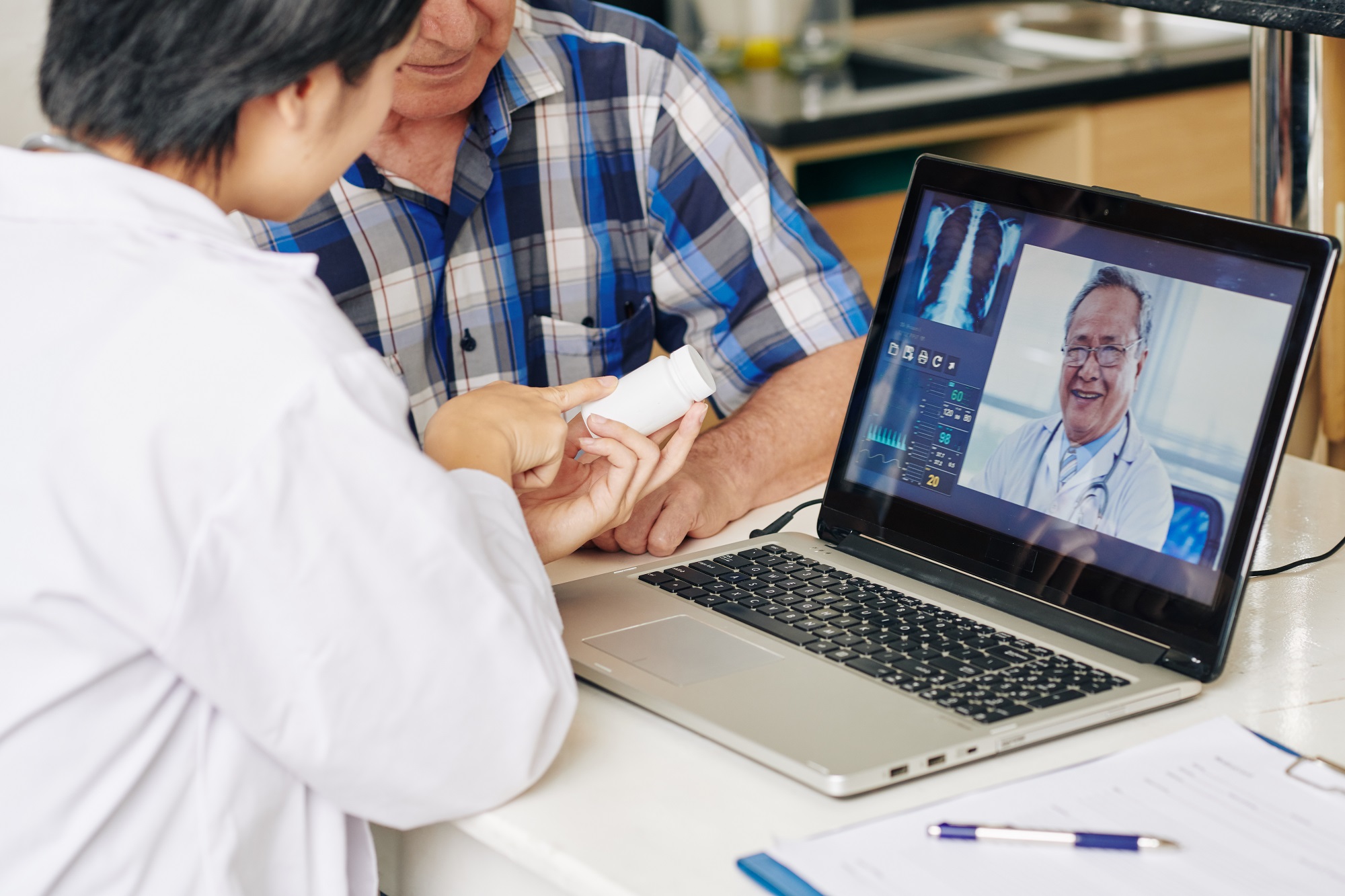 Telemedicine Market Size
This research has evaluated five regional markets all holding a huge chunk of telemedicine market size. They analyzed the commercial value in Europe, MEA, Latin America, North America, and the Asia Pacific to determine its telehealth market growth rate.
From 2019 to 2025, this market is forecasted to bring in a lot more revenue. Even for the 2020 to 2027 forecast period, the future of the global telemedicine market is looking bright.

 
Based on another statistical analysis from Grand View Research, its market size is predicted to grow by 15.1%. Due to the global pandemic, the Telemedicine market is experiencing a constant spike in interest.
But, what makes video Telemedicine so special, and what segment will lead to its growth?
Here, we will focus on everything you need to know about the growth of the video home health care (Telemedicine) market and its competitive landscape. So, without further ado, let's get right to it.

 
How Did the Video

Telemedicine Market Get to Where It Is Today?
The current technological advances have allowed healthcare professionals to be able to share any information, whether it is with patients or colleagues, all around the world. This has, in turn, increased the interest in outpatient visits, skyrocketing the demand for video home health care. Furthermore, it reduces the cost of overall healthcare service, making it an ideal option for patients.

 
https://www.youtube.com/watch?v=ieg1w7B5xjI
What Segment Will Lead to Its Growth and Why?
Many factors are predicted to increase the growth of the video home health care (Telemedicine) market.
Records show
that telehealth in the U.S. is estimated to rise by 64.3% by the end of 2020 just from the rapid changes posed by the coronavirus. Since it has become immensely difficult to book appointments,
many have turned to telehealth
- mainly for convenience.
Similar growth rates have been noticed in the United Kingdom. According to Market Data Forecast, the UK telemedicine market is estimated to rise by 10.4% by the end of 2025.

 
It's all about convenience for patients. Some of these factors are:
Avoiding WHT (White Coat Syndrome) in a hospital setting

Being able to get an efficient and rapid diagnosis

 

Reducing the possibility for patients to get infected in a hospital by being in close proximity to other patients
Back in 2014, ADSL (Asymmetric Digital Subscriber line) was the biggest technological reason in the market for more revenue. Together with 4G and IP Multimedia, such network systems were increasingly more popular. This brought in more demand for easy-to-use tech, quicker data transfers, faster downloads, etc. With 4G, that became possible.

 
Now that more resources are being used, better optimization and networks in multiple segments, video telemedicine is expected to bring in better user experience. ADSL is one of its biggest tech segments for increasing demand. While it's true that 4G has a lot to contribute to it, without ADSL, video home health care, wouldn't have the same popularity and demand.

 
What Is Purpose of Video Telemedicine Used For?
There are plenty of different applications for video telemedicine. It can be used for neurology, cardiology, dentistry, oncology, dermatology, pathology, gynecology, and more. If you wonder which segment or purpose of telemedicine will bring in more revenue, researchers believe gynecology is the best pick.
https://www.youtube.com/watch?v=C6cr__DNnnU
Women are now more aware of their sexual health and the risk of contracting STIs, but they can also stay in contact with their gynecologist, which can significantly boost telemedicine market share.
But, this is not the only sector expected to grow. Researchers predict video telemedicine will be highly more applicable for neurology. By the end of 2026, telehealth for neurology is forecasted to go way over $175 billion in terms of global market growth, announced Globe News Wire. It can help patients to better manage their chronic disorders and provide adequate guidance for long care patients. When you consider it from this perspective, it can also be efficient in psychiatry.
Conclusion
With 24/7 availability, video Telemedicine helps patients get adequate care, more privacy, and quick consultations. Such a high increase in demand is predicted to boost usage rates and bring in more revenue. With the current technology, the video telemedicine market will only keep growing.