Some people cannot feel comfortable at home if they do not have their favourite cosy throw blankets covering their bodies. According to science, throws and blankets can make us feel safer,
relaxed and reduces anxiety. Throws are sometimes the best touch of luxury and cosiness you can add to your space to bring it together. You can also get many different types of throws and blankets in the market like standard wool throws blankets and different types of heated throw blankets. Since the options are endless, you might be confused about which throw would be a better fit for your home. Here is a list of the top throw blankets we think you'd love.
1. John Lewis & Partners Plain Wool Throw
We all know that the best way to add a touch of luxury to your house is by finding the perfect throw blanket that complements your décor. This definitely applies to John Lewis
& Partners Plain Wool Throw blanket
. Over time, the best thing about this blanket is that it doesn't show how much you have used it.
Most importantly, it feels as warm and cosy as it looks.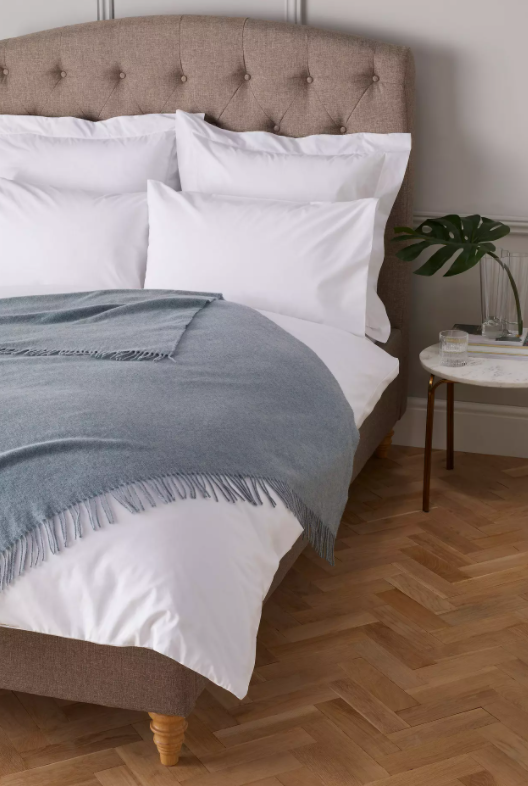 There are eight available colours of the throw. This includes Peacock, Nougat, Light Grey, Storm Blue, Burnt Orange, Mustard, Rosa and Duck Egg. When choosing the best colour that matches your décor, you can either go for a similar colour that nicely blends in within your colour scheme or you can choose a contradictive colour to highlight and add a contemporary touch to your theme. While the John Lewis throw blanket comes with a high price point of £80, you are still getting your money's worth in the long run due to its high durability. This blanket has great quality and we give it 5 stars out of 5.

2. Exclusivo Mezcla Reversible Quilted Throw
If you prefer patterns and prints over traditional blank blankets, then the Exclusivo Mezcla is the right throw that will fit right into your home. Other than providing a colourful addition to your sofa, the blanket's reversibility is a great chance to prevent dullness with both vibrant sides. The Mezcla throw is made of cotton and filled with a mix of cotton and polyester which is more suitable for people who are allergic to wool.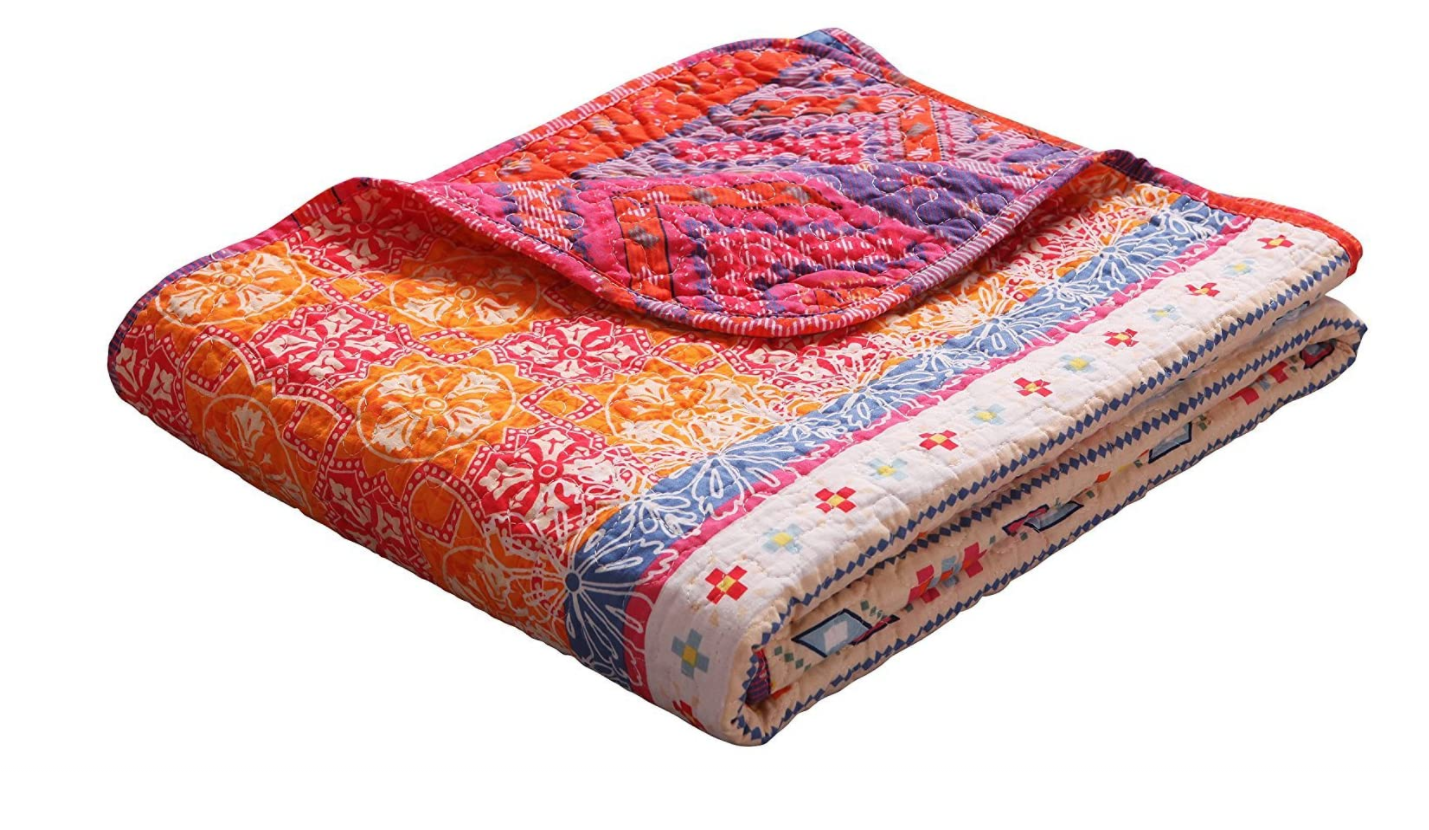 The pros are endless; with vibrant hues, unique intricated patterns, cosiness, and reversibility, you can use this blanket to brighten up any drab-looking furniture. The bright colours also make this blanket suitable for the Summer. Compared to other throws, the Mezcla offers unsurpassed value for money. All of these advantages are available at £26.99 and managed to score at least 4.2 stars out of 5 among fans.
3. Sherpa Fleece Blanket
The Sherpa Fleece Blanket by Bedsure is one of the most beloved blankets on Amazon, and for very good reasons. This throw is quite soft to the touch, plush and easily maintained. If you're into throw blankets for the décor, you'll love the wide range of colours and prints that you can choose from, in addition to 4 different sizes. The Sherpa Fleece Blanket is entirely made out of microfiber polyester that's anti-static, breathable, washable, quick-drying, and crease-resistant. You don't have to worry about it losing its original shape and texture after getting washed, compared to its natural fibre counterparts.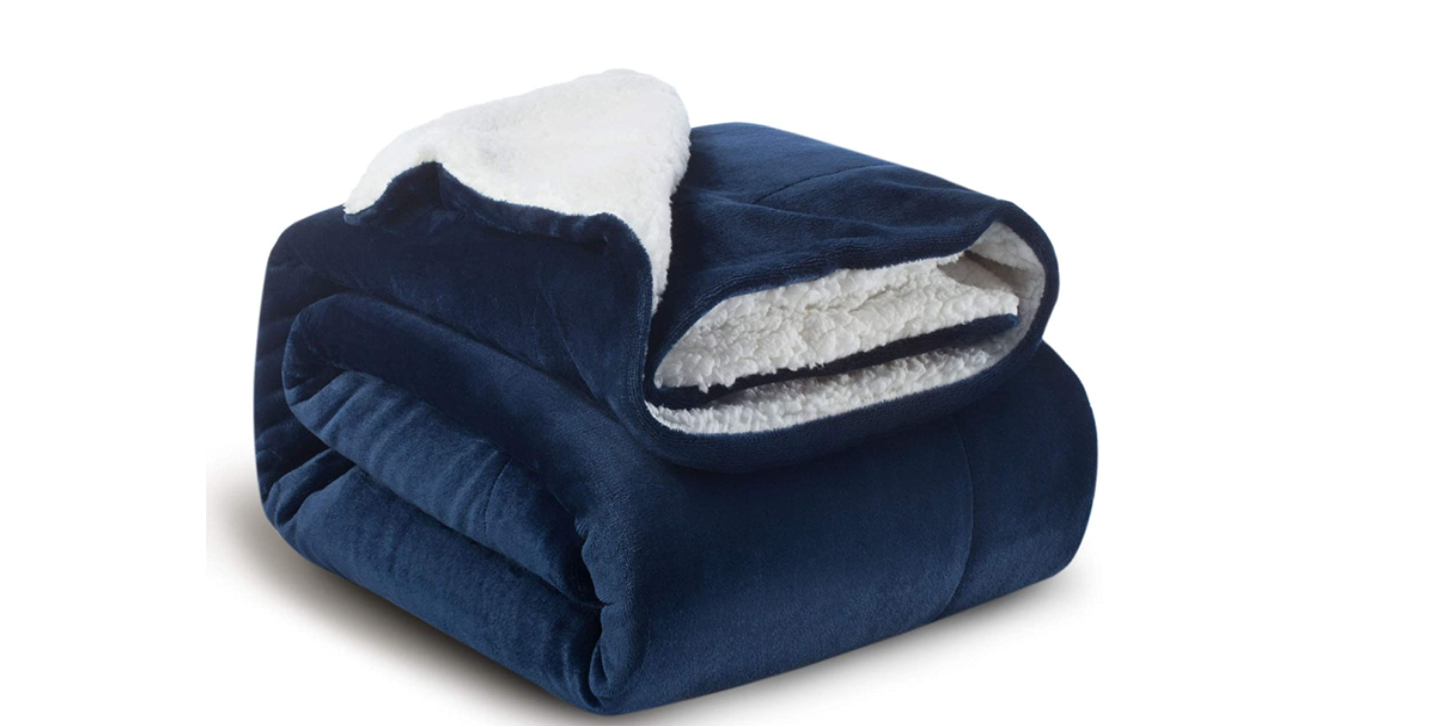 What makes this blanket interesting and unique, is the dual-sided design, and as you've probably guessed, one side is soft, plush sherpa while the other is a luxurious fleece. It's very easy to carry around this throw with you anywhere you go thanks to its feather-light synthetic materials. Whether you're on a budget or not, the Sherpa Fleece Blanket is a top contender for the best throw blanket on the market with a 4.2-star rating, ranging between £13.57 and £32.57, depending on the size.
4. True Temp Blanket
While a lot of throw blankets may be more suitable for chilly temperatures, many people don't really care about the weather when it comes to snuggling under their favourite throw blankets. This is where the True Temp Blanket comes in. It's a machine-washable blanket that is intended to be used comfortably throughout the whole year.
T
he

 fabric is quite adaptable, as it stays in tune with your body's temperature during sleep to keep you as comfortable as possible. It can help those who frequently experience night sweats with regular blankets thanks to its dynamic nature.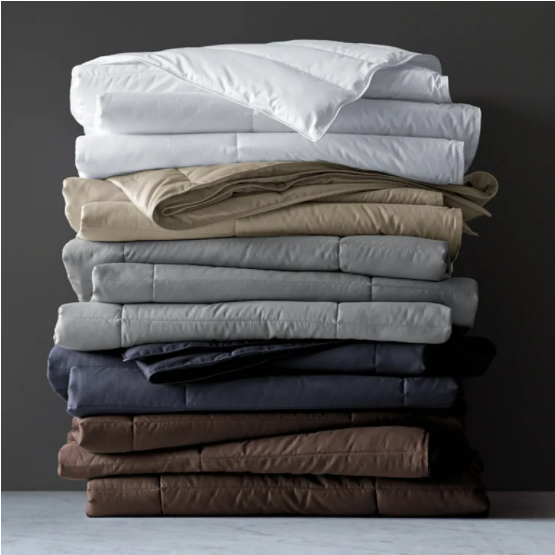 It's quite lightweight and may not provide you with the weight or warmth you could be looking for, but it's one of the best for all-year-round comfort. For £107, it's definitely not a cheap throw blanket, but the features it offers can certainly offset the high price for many people which is why it has scored 4.3 stars out of 5.
5. Spencer & Whitney Pure Wool Blanket
Many wool blanket fans struggle with allergies. If you are one of them, then this Spencer & Whitney blanket is the perfect choice for you. This is because the blanket is made with anti-allergen properties to prevent the risk of allergy attacks. The blanket is made of 100% high-quality Australian wool which explains the extra soft touch to it. It's machine washable on low-heating settings which makes it more practical to use.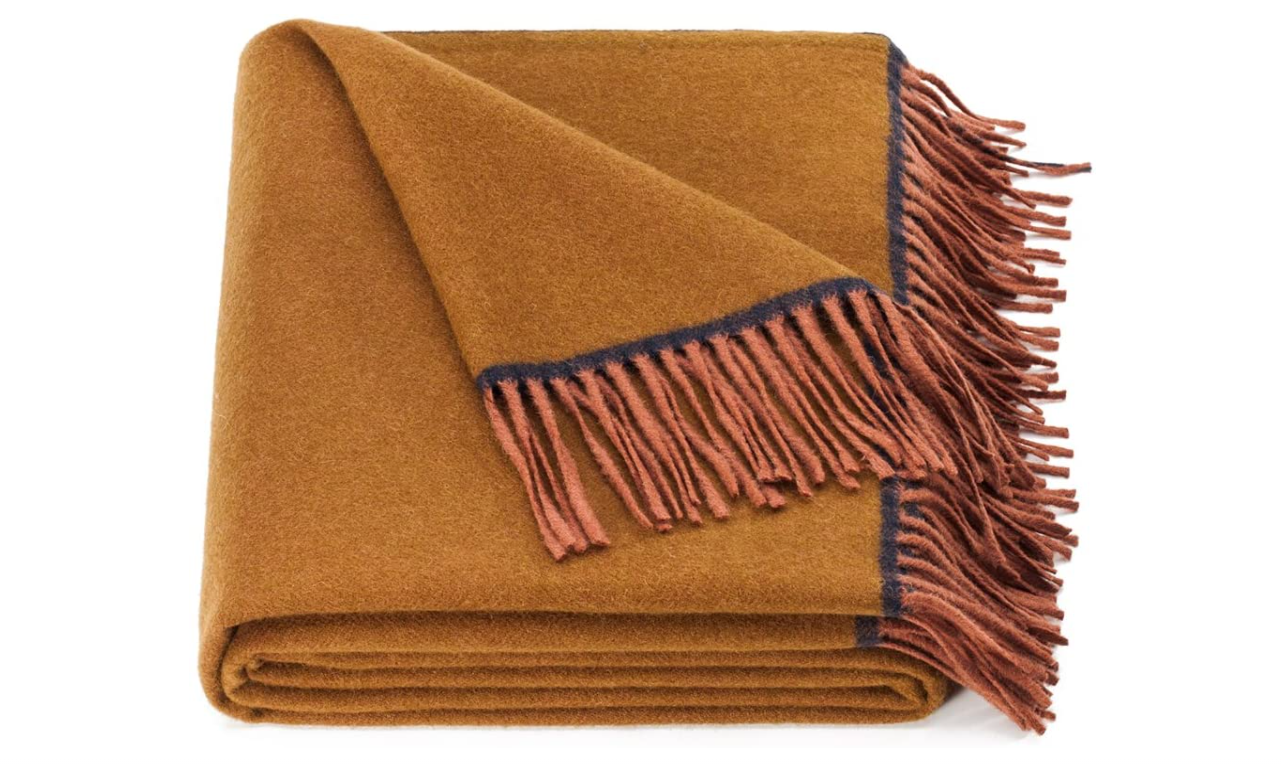 If you are planning to use this as a gift for a loved one, you would be happy with the chic gift box it comes in. The only problem is that this blanket is only available in two colours, dark coffee, and dark brown. However, the neutral colours can still blend seamlessly in any colour palette. Overall, the Spencer & Whitney throw scored 4 out of 5 stars and it retails for £49.99.
Conclusion
While

throws and blankets

are great for keeping us warm as well, their effects can sometimes extend beyond conventional use. It can be a fashion statement, a piece of décor on your walls, or a cover on a sofa. It can completely change the vibe of a room and give you many options to transform a space into something cosier and more personalized. Make sure to choose the right throw that will compliment your décor and ramp up your space.
Have you used any of these

throws and blankets

? Let us know your experiences with these

throw blankets in

the comments below.