2020 was a difficult year. Everyone spent most of the year skipping touch-ups and regular trims. Since salons were off-limits, we had to become our own makeup artists, hairstylists, and dermatologists.

 
But, after all that turmoil, we all want a do-over. Some are opting for rekindling that "wow factor" by revamping their beauty routines. So, now it is about experimenting with your style, colour, and haircut.

 
If you want to take your style to a whole level, then hair trends 2021 are all about bold changes and bright colours. From sustainable skincare, colourful hues, short cuts to new makeup routines, here is how the forecasted beauty trends of 2021 are expected to look like.
Best Hair and Beauty Trends 2021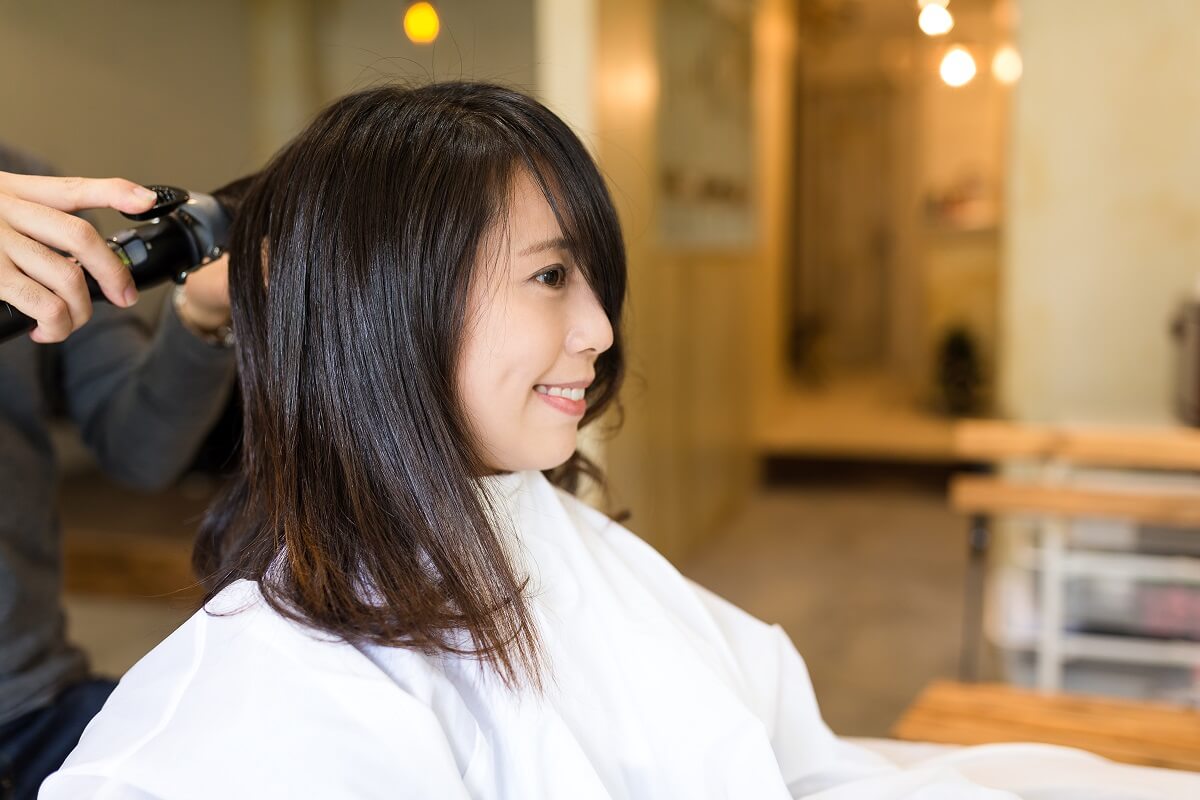 When it comes to style, there is no one-size-fits-all. Some love to experiment with new bright colours, while others are reaccepting their natural hair colour. You can pick whatever option suits you best and complements your look.

 
1. Sustainable Skincare Formulas
Survey shows that ingredient transparency in skincare products is becoming more and more popular. Transparent and clean skincare brands are gaining momentum. Consumers are more interested in what's inside the products they buy. So, they research online before they purchase anything. This ended up creating pressure for companies to opt for sustainable formulas that decrease the carbon footprint.

 
2. Antibacterial Haircare
Since consumers are highly aware of the beauty products they use, new haircare trends have already begun to emerge. People are interested in using natural ingredients and beauty products that would enhance their look and boost their hair health. That's where antibacterial haircare products can come in handy.

 
3, Scalp Care
Last year, scalp care was a huge trend. But, stylists believe it is going to continue in 2021. Countless people are struggling with hair loss, now that they have to take care of their own hair at home. This creates the perfect environment for scalp care products.

 
4. Embracing Natural Hair
Those who are tired of styling and coloring are opting for natural hair. People are loving their natural texture, which allows them to embrace their authentic selves.

 
5. Sheet Masks for Irritated Skin – One of the Most Rapidly Growing Beauty Trends
Even after lock-down, we might still have to wear face coverings. The fabric makes your skin prone to irritation and tearing. That's why countless people are opting for soothing sheet masks, like the Celavi Essence Facial Face Mask.

 
It can revitalize the skin, improve hydration, and may even soothe the symptoms of wearing a face mask all day. But, without proper skincare, the odds of your skin breaking out, are pretty high. So, relying on sheet masks seems like a great way to start. It's no wonder why it is one of the rising skincare industry trends.

 
6. Simple or No-Makeup Look You Can Get At Your Makeup Artist UK
According to Pinterest 2021 predictions, the no-makeup look is the most sought-after. People are calling it the "new glow-up". Because of the pandemic, many are abandoning their complex make-up routine, and embrace their natural skin texture. They let their visible freckles and glowy skin shine through. This helps them save time and effort when doing their makeup but still gives them the desired effect.
Having the makeup done by your favourite makeup artist UK will ensure you look fresh, get the ideal complexion, and make those lips and eyes pop. If you don't know which artists to go for, check out makeup artist websites UK. It's easy to find exactly what you are looking for.

 
7. Getting the Ideal "Zoom Face" with Cosmetic Procedures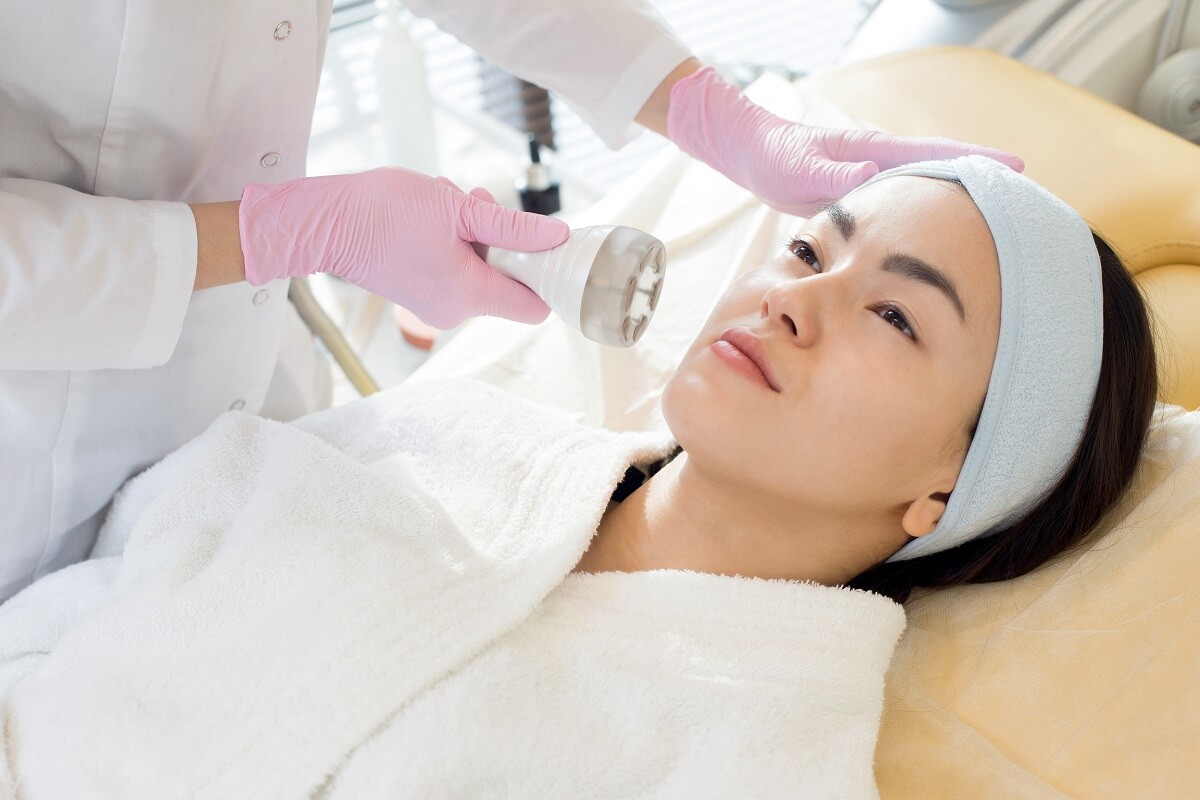 Spending weeks on video calls do have their impact, experts advise. According to Tara Lewis, a Yelp Trend Expert, more and more people are interested in getting a cosmetic procedure. The main reason being, to address every facial concern they might have.

 
They want to fix the undereye bags, wrinkles on their forehead, and more. There is an increase in eye area treatments. One of the most famous ones being eyelid blepharoplasty. But, before you choose any cosmetic procedures, it is best to use eye creams that can help decrease the swelling. Or try to change your sleeping routine. Sometimes simple options like that can go a long way.

 
8. Transfer-Proof Makeup for Bridal Makeup UK
Facial coverings are a necessity. This makes it very easy to ruin the makeup without using the right products. That's why transfer-proof makeup, especially liquid lipstick is expected to become the latest trend. It can be used for parties, a long work schedule, or at a night out.

 
But, most of the attention is focused on eye makeup. That's where shimmer eyeshadows can do well. You can go for a delicate shimmer or a smoky eye look that will accentuate the eyelids. If you love the shimmer, then apply a matte eye shadow on the crease and a shimmery shade on the lid.

 
9. Microbiome Skincare
When it comes to skincare industry trends, experts are expecting probiotic skincare to be the biggest boom. Products that mix prebiotics and probiotics can efficiently balance out the microbiome in the human skin and create a more aesthetically pleasing look.
10. Bold Hair

Colour

at a Local

UK Barber Shop
Blending two hues in a single colour is incredibly popular right now. People are willing to experiment. Take Dua Lipa, for instance. She went for a dark base and super light blonde top. That's why celebrity hair colourists think the bold hair look is here to stay. It's edgy and chic.

 
When you combine it with a bit of shimmer, you can truly create a unique work of art. The base adds depth and dimension, while the top highlights make the features pop! That's exactly what you want to achieve if you want to push your boundaries. Whatever colour you choose, it will add its own personal touch. Go to the best barbers in UK for fun hair like this.

 
11. Short and Stylized

Hair At Your Favorite Barber UK
2020 had its fair share of short hair. Styles like pixie haircut and blunt cut bob truly made an impact. But, this trend is not expected to disappear anytime soon. Short hair simply looks ravishing.

 
Plus, if you want to keep it in shape, you can always use trending hair products for a pixie cut. Like the ORBIE Luxury Soft Molding Paste. Or you can visit your local UK barber shop and enjoy perfectly styled hair.
But, if you are in the mood for a more edgy look, yet still want to keep the hair short, then a shag haircut is a great pick. This type of look is one of the hair trends 2021 predicted for this year. It adds multiple layers to a single hairstyle and makes the hair look flowy.

 
It's an effortless, mussy, and casual rock 'n' roll vibe that creates a unique feel. One of the main reasons hairstylists are expecting the Shag Haircut to remain a trend is because it fits both short and long hair.

 
12. Curtain or Side Swept Bangs For Those Who Rock the Look
Bangs highlight all your features. If they are your forte, then you should definitely give them a try. Hairstylists expect bangs to remain the primary hair trends 2021. If you want to frame your face, choose curtain bangs. But, if you want to shift the entire focus towards your eyes, then go for side-swept bangs instead. Whatever look you go for, it will bring you a sense of style that will revamp the entire look.

 
13. Long Comb Over – A Rising Trend You Can Try At the Best Barbers in UK
If you want an edgy cut, then the Long Combover is the perfect fit. It is elegant, classy, and bold at the same time. If you have long full hair, you can definitely pull it off. Your favourite barbershop UK can create plenty of volumes that will accentuate all your handsome features.

 
14. Buzzcut At Your Local Barber Shop UK – For the Most Daring
If you are in the mood for professional, modern, yet super low maintenance hair, then the buzzcut is the way to go. The shape is even and looks stunning with every colour. Celebs like Zayn Malik have managed to pull it off. Go to a barber UK to get the desired result.

 
15. Braids for Kids – Latest Hairstyle Trend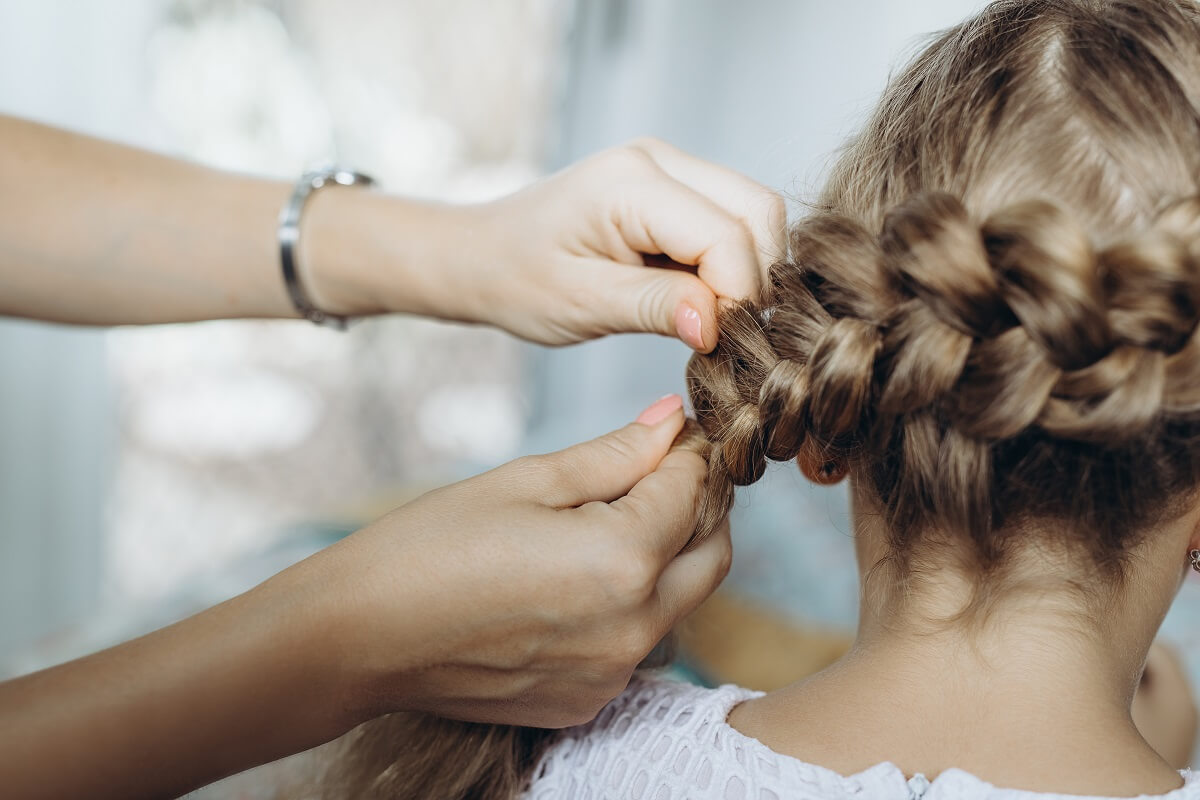 When you choose a hairstyle for your child, there are plenty of things to think about. It should look neat, practical, and easy to work with. That's where braids can come in handy. They are fun and look gorgeous on any child. Although it takes a while to braid the hair, it's definitely worth the effort.

 
Where to Find Children's Hairdresser Near Me?
Looking for "children's hairdresser near me"? Any hair salon in your local area can style and cut a child's hair. There are plenty of child-friendly hairdressers skilled in working with children and toddlers. Feel free to ask around. Getting a recommendation from a friend can go a long way. Another option would be to browse for a hair salon online or get on Instagram. Having a social media account is now a necessity for every business, making it super easy for clients to find them online. Just when you book an appointment, make sure to let the hairstylist know beforehand that they will be working with children's hair.

 
Conclusion
Since people were stuck at home last year, many had to rethink their styles. Their once-perfect hairdo and highlights became a distant memory. Luckily, this year, all of that is about to change. Stylists think that colour is making a comeback, while textured layers, blunt styles, and more rigorous skincare treatment may become the latest trends. Of course, when it comes to style, everyone has a unique approach. But, now that people have embraced low-maintenance routines, many are expected to liven-up their hair trends 2021 and makeup with glossy colours and colourful undertones. Which is your favourite beauty trend? Share your thoughts in the comments below!