VR (Virtual Reality) is not just for videogames, it can now be used for creating next-generation drugs.

 
The first time we probably heard the statement that VR has the potential to be used in drug design and discovery was back in 2018 when the National Institutes of Health published their research on VR technology.

 
But, according to the latest study issued on March 11, 2020, we finally get a clearer picture. VR is now a highly effective tool in designing therapeutics. It offers completely new opportunities for interactive drug design, which can help speed up the manufacturing process and make complete molecule-moving techniques a lot easier to achieve.
To help you get a general idea of the research, we will talk about the impact of VR, how it has advanced, and what can it do for the therapeutics industry. Here is how VR is being used for drug designing.
[caption id="attachment_3588" align="alignnone" width="2000"]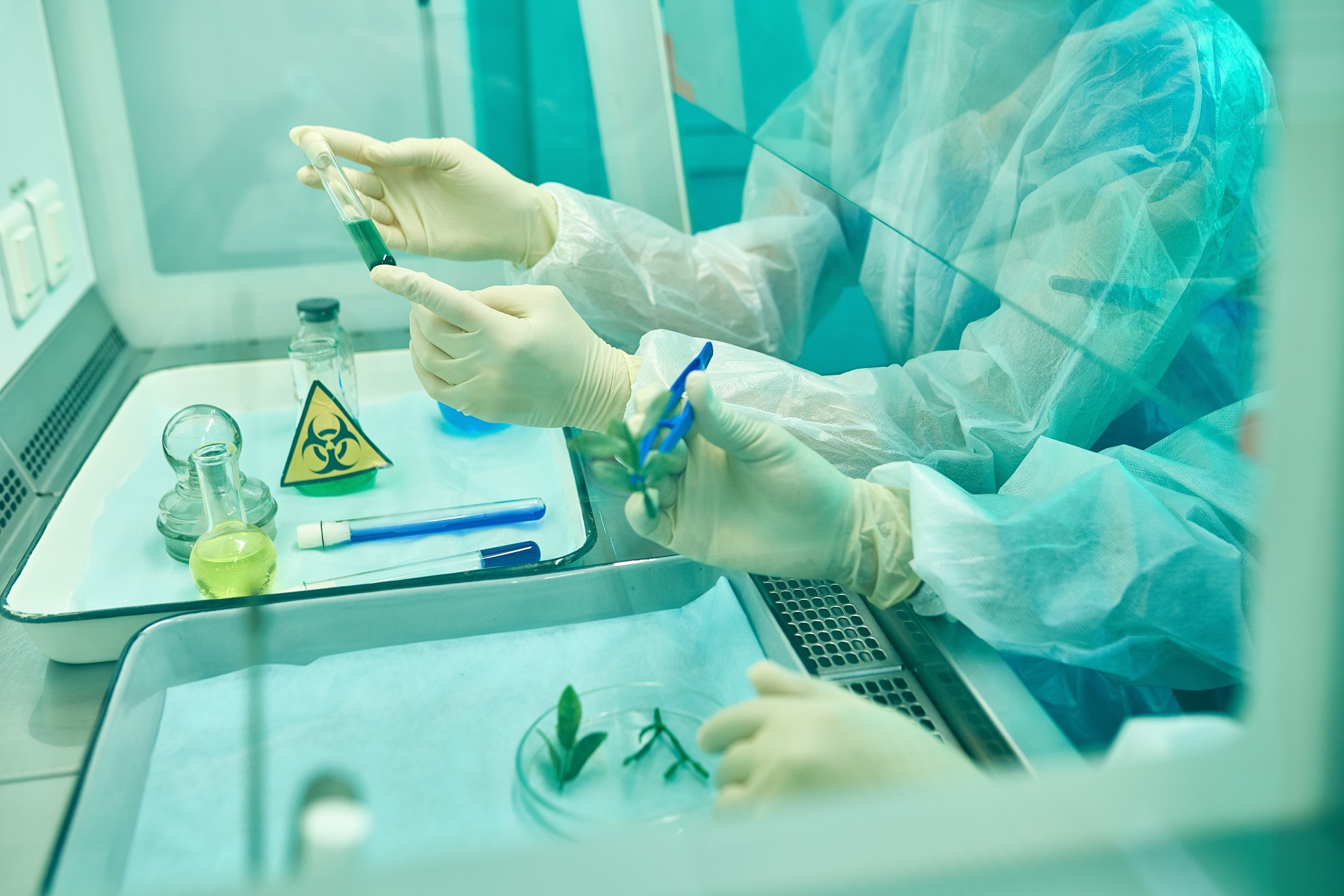 A medical research laboratory[/caption]
How Did Chemistry Get to VR Technology?
One of the most important factors in proper drug design is understanding and visualizing precise molecular shapes. Over time, chemists have managed to understand and envision molecules better.

 
The more technologically advanced and improved, the easier it was to work with molecules. Researchers went from 2D rendering to 3D models and advanced chemical software.

 
Yet, despite the latest tech on hand, working with molecules still proved difficult. To get more precise readings, it was time to get reliable power, one that has the potential to completely change the currently available chemical software. Virtual Reality seemed like the perfect fit.

 
How VR Is Being Used for Drug Designing?
Before we talk about how VR is being used for drug designing, we first need to understand what drugs are made of. Most therapeutics consists of very tiny molecules. If chemists are to come up with new drugs, it's crucial to locate new molecules that have the potential to bind themselves to a protein cell, for example.

 
This most recent research from 2020, focused on utilizing VR to get to know how these molecules will act on proteins. The way that was achieved was by creating a replica of the inside of the proteins. Thus, making it easier to see how the molecules (the drugs) will interact with the protein.

 
The Benefits of Relying on VR for Drug Production
There are multiple benefits to using VR for medicine. You get a:
 - The highly advanced tech that can work with precision
 - Way to predict how molecules and proteins bind in the human system
 - The simplified product that anyone can use
 - Cost-effective method for improving therapeutics
With VR technology, it will be much easier to predict the exact ways the molecules and the proteins can attach. It has been polished over the years to make sure it will work with great precision.

 
Researchers analyzed plenty of different drugs, including those used for HIV and flu. The easier it is for the molecules and proteins to bind, the better the drug will be, therefore allowing researchers to create more improved therapeutics for future use. VR is also widely available for everyone, whether they are an expert or a typical user. Plus, it's productive and much cheaper to work with.

 
Conclusion
VR has some impressive uses, not just for entertainment, but for medicine as well. By being able to predict exactly how a drug will react once it's injected into the system, it will be much easier to create better and more improved drugs. In other words, it can be immensely beneficial for all kinds of meds, particularly pain relievers, surgeries, and training.

 
References
https://www.ncbi.nlm.nih.gov/pubmed/30457399
https://journals.plos.org/plosone/article?id=10.1371/journal.pone.0228461
https://www.news-medical.net/news/20200311/Virtual-reality-becomes-a-drug-design-tool.aspx
https://www.labroots.com/trending/cancer/15092/using-vr-design-medicine