Do you have a birthday or an anniversary coming up? Maybe your best friend has gotten engaged. Or perhaps your cousin has just welcomed his first baby? Whatever the occasion is, nothing speaks like flowers. Choose the right ones and your gift will leave anyone breathless. If you have set your heart on a flower arraignment, here are the 9 tips to consider before ordering flowers online.

 
9 Top Tips and Tricks for Ordering Flowers Online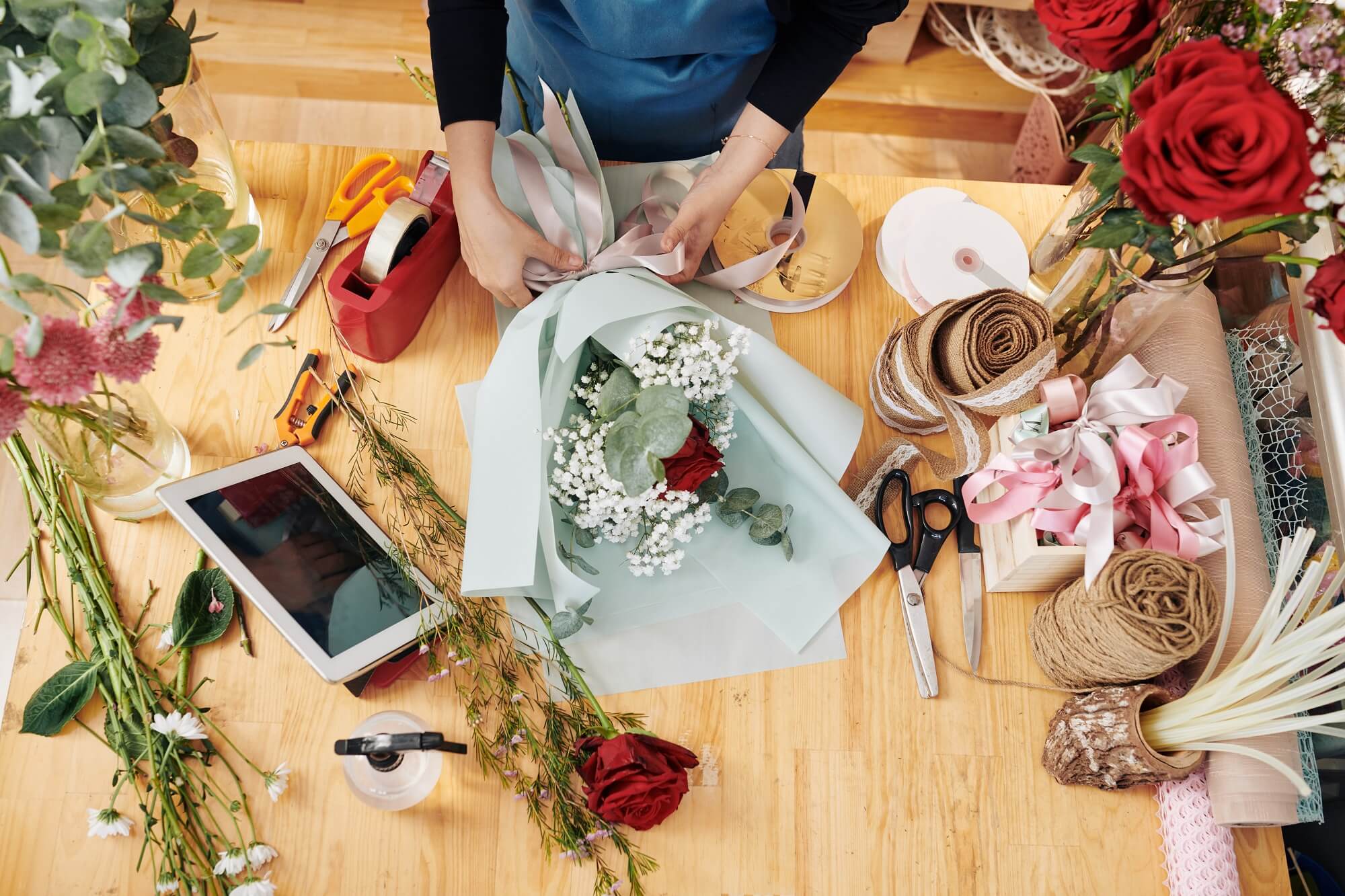 1. Decide on your Budget
First things first – decide what your budget will be. Depending on the occasion and the receiver of the gift, the usual gift-giving budget is anywhere between £15 to £50. But you know your budget the best so decide on whatever feels comfortable for you.

 
The good thing about flowers is the variety of both arrangements and prices. And so, there will always be something for anyone's budget no matter how big or small it may be. It is good to have a number in the mind, one that you can share with your florist or limit your research around. So always make sure that you have a number in mind before you enter any flower shop, whether it is an online or a real flower shop.
2. Pick a Local Florist
When ordering flowers online, you would like for those flowers to come from a local florist UK. A local florist will deliver the freshest possible flowers to your doorstep. Most importantly, you will be ordering UK florist supplies so your flowers will look better and last longer. And let's not forget about those small businesses that need our support to grow and develop. Why not support them instead of some big company that is probably not even growing their flowers in our lovely UK?

 
If you are having a hard time finding a reliable florist, have a look at our recommendations.
FTD Flowers
FTD Flowers or Florists' Transworld Delivery is working with many UK florists to make sure every area of the UK will be getting fresh flowers. By ordering from FTD Flowers, you will automatically be ordering from the florist that is nearest to you. And speaking about a growing business – FTD Flowers has been around for the past 100 years and they still manage to deliver smiles to our faces.

 
Growerflowers
If you were to research Growerflowers, you will only find positive customer reviews. One of the things that are so great about Growerflowers is their same-day flowers. They will be cutting the flowers on the same day of the delivery so that you have the freshest possible flowers. Growerflowers also have a variety of choices to choose from, not to mention their pre-made arrangements such as their Birthday Bouquet, Eternal Beauty, and their 15 Mixed Tulips.

 
1-800 Flowers
Flowers are one of the many things that 1-800 Flowers have to offer. On their website, you can choose from their baked goods, care packages, chocolate gifts, and whatnot. All of these small gifts can speak of the attention and love that you have put into designing the overall gift.

 
Proflowers
Proflowers has a special category navigation option. Using it, you can scour through their special anniversary, birthday, or just-because bouquets. You can also order a specially-designed bouquet by you, choosing the flowers that appeal to you the most. Whatever you need, Proflowers has it for you.

 
Teleflora
Another well-known name in the online florist business is Teleflora. Whether it is love, gratefulness, or empathy that you are trying to express through your flowers, Teleflora has your back. They are offering an amazing variety of fresh flowers coming from a florist near you. And shopping at Teleflora will earn you some Teleflora rewards that you can exchange for discount codes and special offers.

 
3. Always Purchase Seasonal Flowers
Another great tip that will save you a lot of money is to always order seasonal flowers. These flowers are usually much cheaper and not to mention, fresh. There is no point in ordering tulips in winter when you have the gorgeous poinsettia flowers.

 
Roses are beautiful but they are so much expensive. You can also take advantage of the lovely roses and purchase them at a lower price in the middle of summer. Dahlias and peonies are some other great summer flower choices. Use the internet to research which flowers are seasonal right now and proceed to make a breathtaking arraignment with that information in hand.

 
4. Choose a Florist that Offers Next- or Same-Day Delivery
The last thing that you would like is for your flowers to look as if they have been cut last week. Instead, you would like for your loved one to be surrounded by fresh, lovely-smelling flowers that look great. This is where having a few delivery options to choose from come in handy.

 
The usual delivery arrangements involve same-day, next-day, and standard delivery. Standard delivery is usually free but at the same time the worst option of them all. Spending a couple of extra bucks for the same- or next-day delivery could do wonders for your gift. Not to mention that many online florists offer these options free-of-charge.

 
Our tip would be to always choose same-day delivery, whenever possible. Keep in mind that you would need to check with your loved one when they would be at home to receive their gift. You would not like for all of those beautiful flowers to go in the waste just because you forgot that crucial part of the plan.

 
5. Make Sure That There Are No Extra Fees

 
Some businesses like to take advantage of people and add a few extra fees without the customer even knowing about it. Do not make the same mistake as many before you did. Read the terms of service carefully to make sure that you avoid any extra fees and service charges.

 
Also, some florists like to add some free gifts. This is usually mentioned on their website. If your chosen florist offers that option, then do discuss the free gifts with them. Make sure that the free gifts are fitting in with the arraignment and the occasion.

 
6. Consider the Florist's Reputation

 
Whenever we visit a new restaurant or a café, the first thing that many of us do is check their reputation. Doing that can save you a lot of trouble, money, and prevent your night turning into a nightmare. The same rule applies to online shopping as well, especially when it comes to ordering flowers online.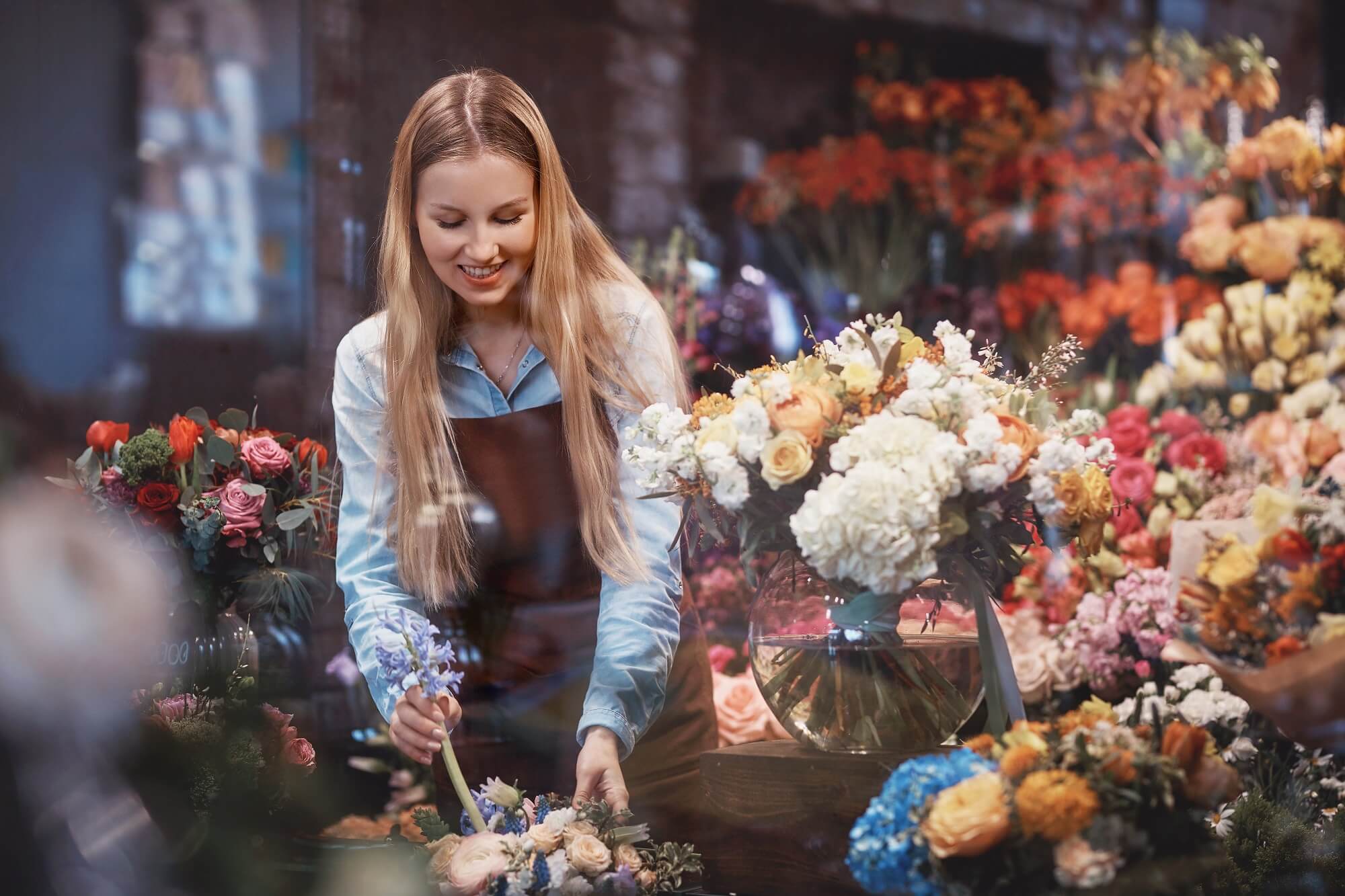 The florist's reputation is of vital importance. This is what mirrors how professional they are doing their job, how friendly they are, but also, how worth is the money that you are paying them. A great tip is to ask your friends, family, and colleges about an opinion. Maybe they have a favourite florist that you can order from.

 
7. Check the Available Selection
The next tip would be to decide what you want. Consider the previous tips and search the internet to find some inspiration. Then, scour through the available selection of your chosen florist and see if they are offering what you are looking for. Maybe you want a pre-made Mother's Day arraignment or a Valentine's Day bouquet. The good news is that many florists are selling these exact arraignments when the right time comes.

   
8. Choose Personality-Matching Flowers
Flowers are a beautiful gift and not one that we see too often. But for many, flowers seem to be an impersonal gift. So why not customize it a bit and make it seem more personal to the person that you are gifting it? The easiest way to do that is to choose their favourite flowers. Maybe you consider their favourite colour or add a few small gifts such as their favourite chocolate along with the flower arraignment.

 
But have you ever thought about getting them personality-matching flowers? Did you know that every flower has a different meaning? The classic red rose stands for love while white roses stand for a new beginning, purity, and innocence even. A pink rose matches happiness and grace. And daisies stand for hope. Choose the ever so beautify lilies to express joy. The choice is never endless or so it seems. So, choose the flower that best matches your loved one's personality. To do that, do your research online.

 
9. Double-check all the information
Now you have all the information in hand for ordering flowers online. But do not rush the process. Make your decisions and double-check all of them. Discuss your arrangements with the chosen florist one final time and check with your loved one if the delivery time works for them. Perhaps something came up in their schedule and they would miss their surprise. You would not like for that to happen. So double-check everything!
Conclusion
Start by deciding on your budget and go from there. Choose what flowers you would like and check the florist's reputation. These small tips will make a huge difference. You just need to take the time to use all of them wisely.