Augmented (AR) and Virtual reality (VR) is constantly being used in many healthcare centers all across the globe, for surgical and vein visualizations to education, statistics show. Despite it being in its early phase, VR and AR have plenty of potential for these kinds of facilities.

 
In fact, this market is estimated to grow exponentially by 2028. With our current technology, the use of VR and AR can go way beyond entertainment and become a valuable asset to the pharmaceutical and healthcare market, research shows. Keep reading to find out more.

   
Why Is the AR/VR Market on The Rise in Healthcare?
Because of the constant increase in health issues worldwide, many investors have been turning their attention toward boosting medical innovations. This has inspired leading players to focus on funds in the healthcare industry.

 
Plus, the current technological improvements have created a perfect opportunity for AR and VR in the global healthcare market.

 
According to American News Hour, this has led to an increase in healthcare spending, which is growing quicker than the GDP, 6% on average in middle and low-income countries compared to the high-income ones.

 
https://www.youtube.com/watch?v=XsGgNfYYetk
Based on the latest statistical analysis, the typical spending per capita in the industry for 2016 was $1,000, while 50% of other countries spent around $350 per individual. The overall global spending rates were at $7.5 trillion.

 
As stated by Grand View Research, more and more private funding and investments have been used for these technologies. Furthermore, government-funded programs are also predicted to be adopted for these techs.

 
Simply put, this rise in spending and various investments is predicted to boost the VR/AR healthcare market for 2020 to 2028.

 
What Makes VR and AR Important for Healthcare?
AR and VR have revolutionized the industry. By adopting virtual training sessions, surgeons can try highly challenging surgeries in a 3D simulation room. This has proven effective in managing phobia, chronic pain from long-hour training sessions, and soothing mental health issues.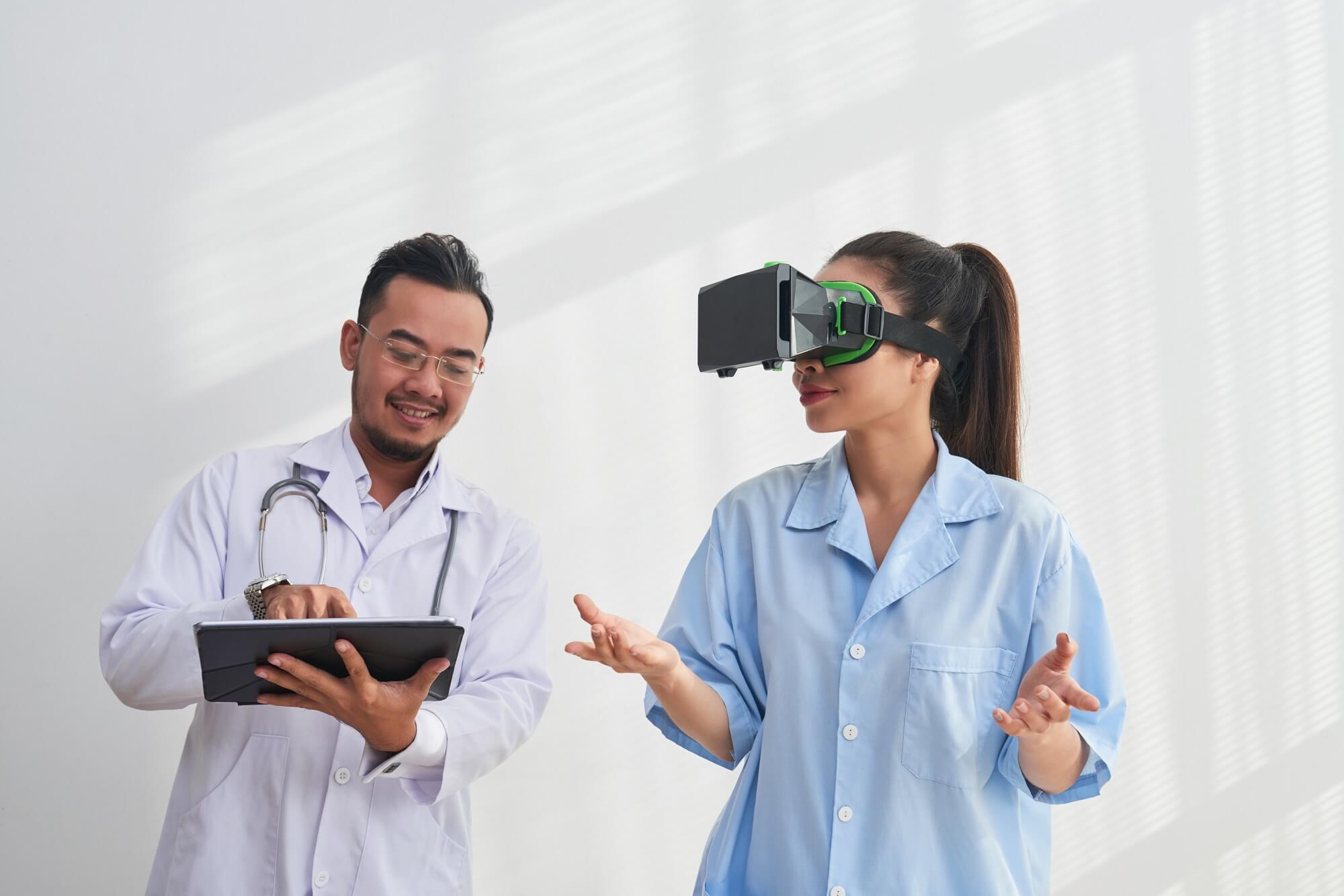 But, that's not all. This tech has a major role to play in eye movement therapy that can reframe traumatic memories. The technology has proven effective in various areas, including displaying organ models to allow surgeons to better prepare for a delicate operation.

 
In other words, the technology is mostly used for education and training.

 
How Does the Global Market Affect AR/VR Tech?
It's true that the healthcare market is facing shortages of trained personnel. With the ongoing crisis, it's hard to keep up with the increased demand in healthcare services.

 
According to Vox News, the U.S. already faced shortages on adequate personnel even before the crisis struck. 17% of the total health care workers come from different countries. With the current pandemic, healthcare workers are pushed to the limit.
This is indeed a challenge for the AR and VR market, but, the number of jobs in healthcare is expected to increase in the future.

 
For example, from 2018 to 2028, the employment rate in this specific field is assumed to grow by 14%. In other words, just in the U.S. that will account for 1.9 million job openings for that period.

 
Therefore, the demand for such professions will be on the rise. Due to the constant demand, the period will make for an excellent opportunity for the AR and VR market in the healthcare industry.

 
The goal is to boost innovation in the sector and achieve a cost-saving method that will provide start-up businesses with new opportunities in the healthcare industry. This might prove as an effective strategy to boost productivity and efficiency in the field.