Planning a special occasion, whether it is a birthday, an anniversary, or any event that has a huge significance for you, can be tricky. There is a long list of things that you have to cross off before you get to enjoy seeing that idea of yours become a reality. So why not make things easier and take some of that stress off yourself? In the following, we are sharing 5 top caterers that you will find in the UK. As you will quickly learn, there will be something for everyone's taste and preferences so that nobody would be left out.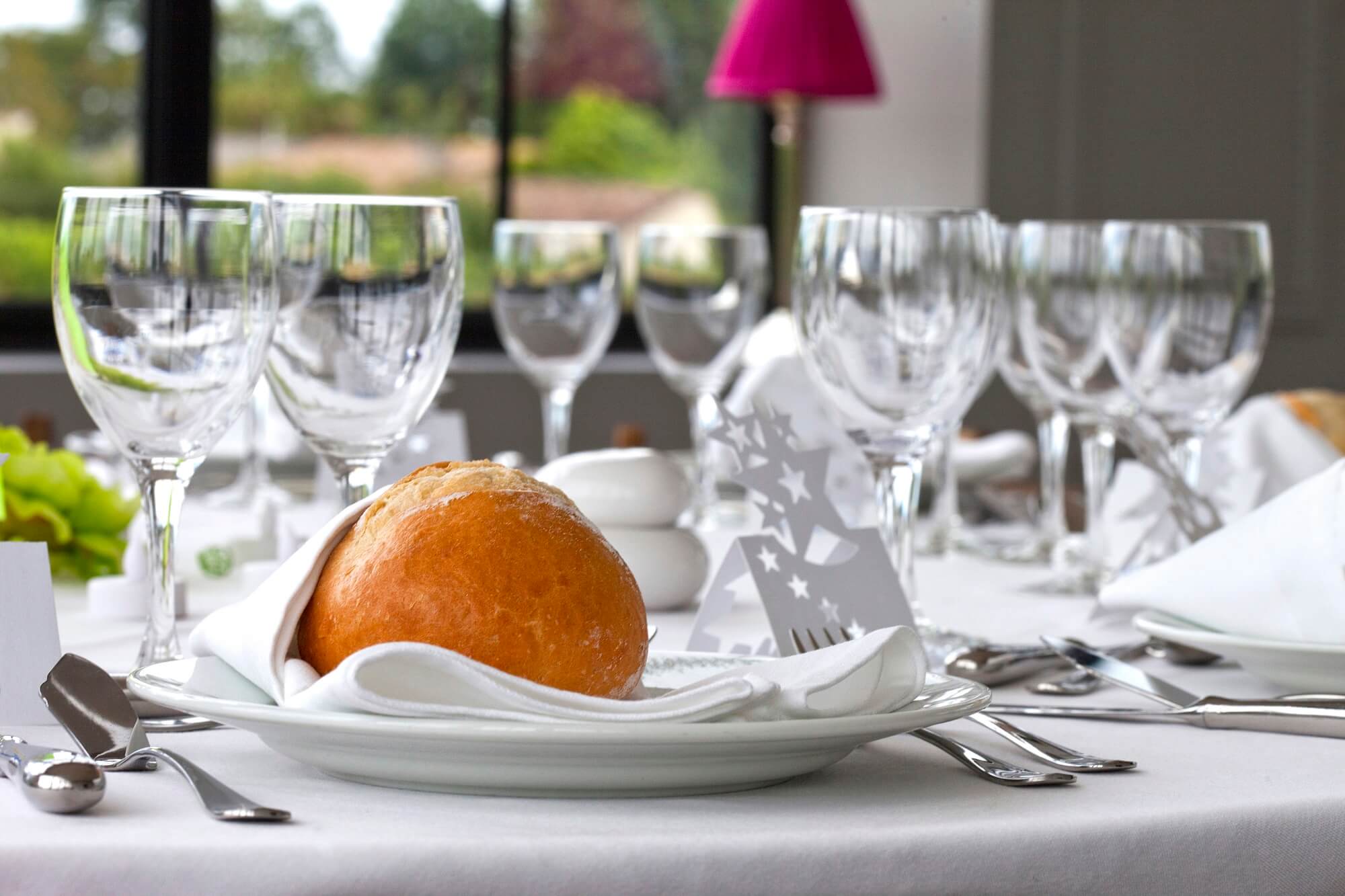 Top Caterers UK
 1. Ginger Jar Food
Ginger Jar Food is a private and corporate catering made possible by the one and only – Jenny McNeill's, a qualified chef that has a long history involving parties of any kind. On their website, you will find out that Ginger Jar Food has created food for different occasions – from birthday parties, Christmas parties, to beautiful weddings. Ginger Jar Food has catered for many prestigious companies, which include Stylist, Google, and Barclays, making them top caterers. For more information about their service, you can email them on hungry@ginger-jar-food.com.

 
 2. The Hill Food Company
The team at The Hill Food Company has big ideas that they are more than happy to share with you and later turn them into a reality. They have worked on birthday parties, weddings, press days, and even organized catering for intimate dinners and lunches. The Hill FoodCompany offers different themes, wine lists, and menus for you to choose from. The team offers support with other elements of your event, such as decorations, design, lighting and much more. 
You can email them on hello@thehillfoodcompany.com or visit them on their official website.
[caption id="attachment_4212" align="alignnone" width="2000"]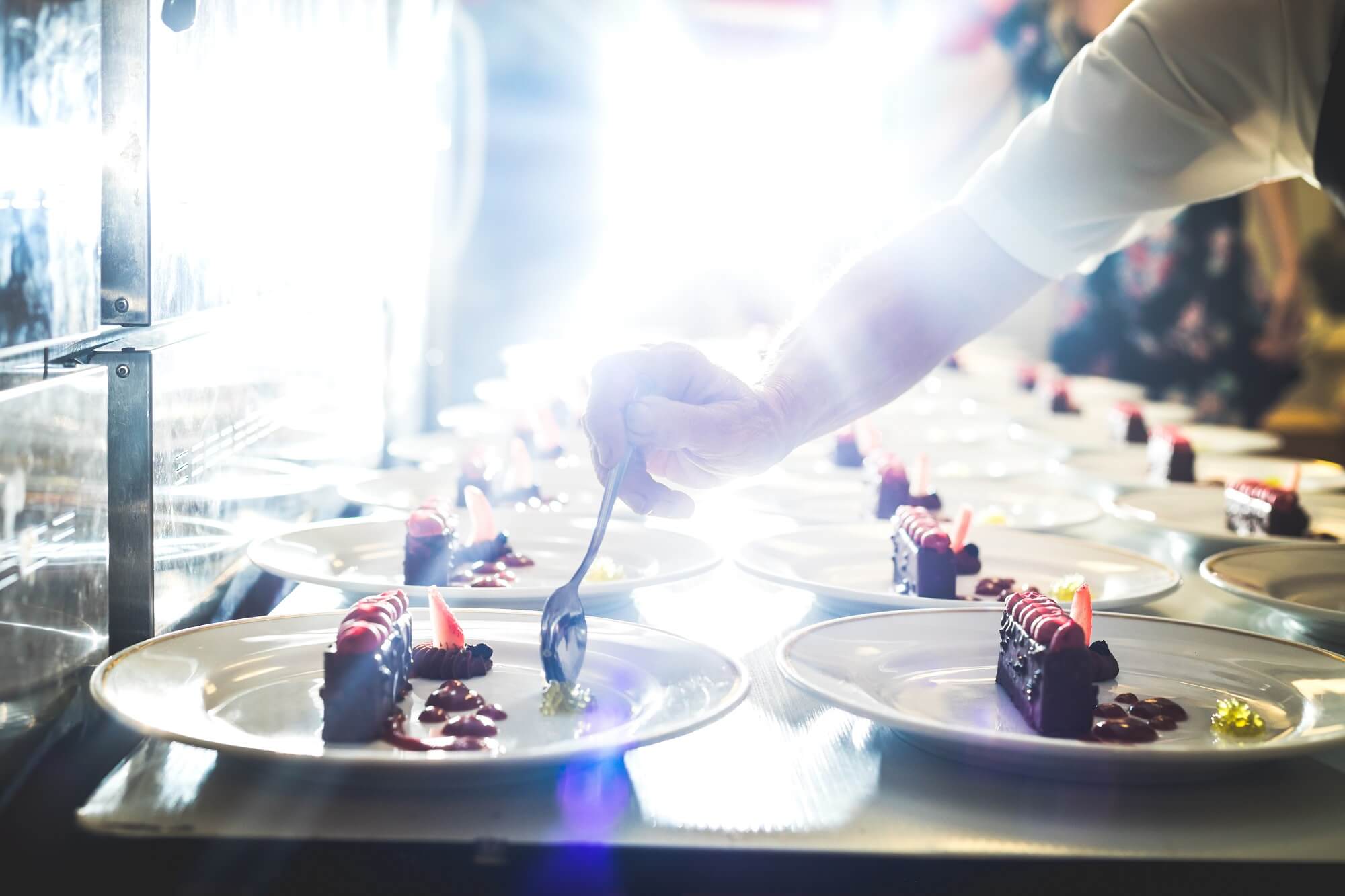 caterers UK standing and serving desserts[/caption]
 3. Chefs on the Move
Described as creative, innovative, and exciting, Chefs on the Move promise to bring all of that and even more to your special occasion. They have experience working on events of any kind, making people happy and bringing delicious food and an amazing atmosphere wherever they go. Contact them on 07947469868 or email them on mark@chefsonthemove.com.

 
 4. Social Pantry
If you want to offer your guests fresh and seasonal food with an amazing taste, then you better hurry to Social Pantry and choose from the different menus that they have to offer you. You would be amazed to know that now you can have the catering company that has served celebrities such as Rihanna and Gigi Hadid, serve you and your close ones on any occasion of your choosing. Based in London, you can reach out to Social Pantry via phone on 020 8871 1949 or email them on enquiries@socialpantry.com.

 
 5. Zara's Kitchen
And last but not least important, or delicious for that matter, we have the amazing food offered by Zara's Kitchen. Zara's Kitchen is a successful catering company that offers specialized menus according to the clients' preferences. From small and cozy gatherings to big and exclusive events, Zara's Kitchen has experience working on all of them. Currently based in London, Zara's Kitchen is waiting for you to reach them on hello@zaraskitchen.co.uk
Conclusion
Today we reviewed some of UK's best caterers for you to choose from. Each of them promising delicious foods, customizable menus according to your wishes and preferences, and a day to remember. If you want to impress your guests with great food and an amazing wine list, all that you have to do is contact one of these caterers and you can sit and relax, not having to spend hours in the kitchen, stressing yourself out. Allow someone more experienced to take the things in their hands.